Google Marketing Live 2022- All You Need to Know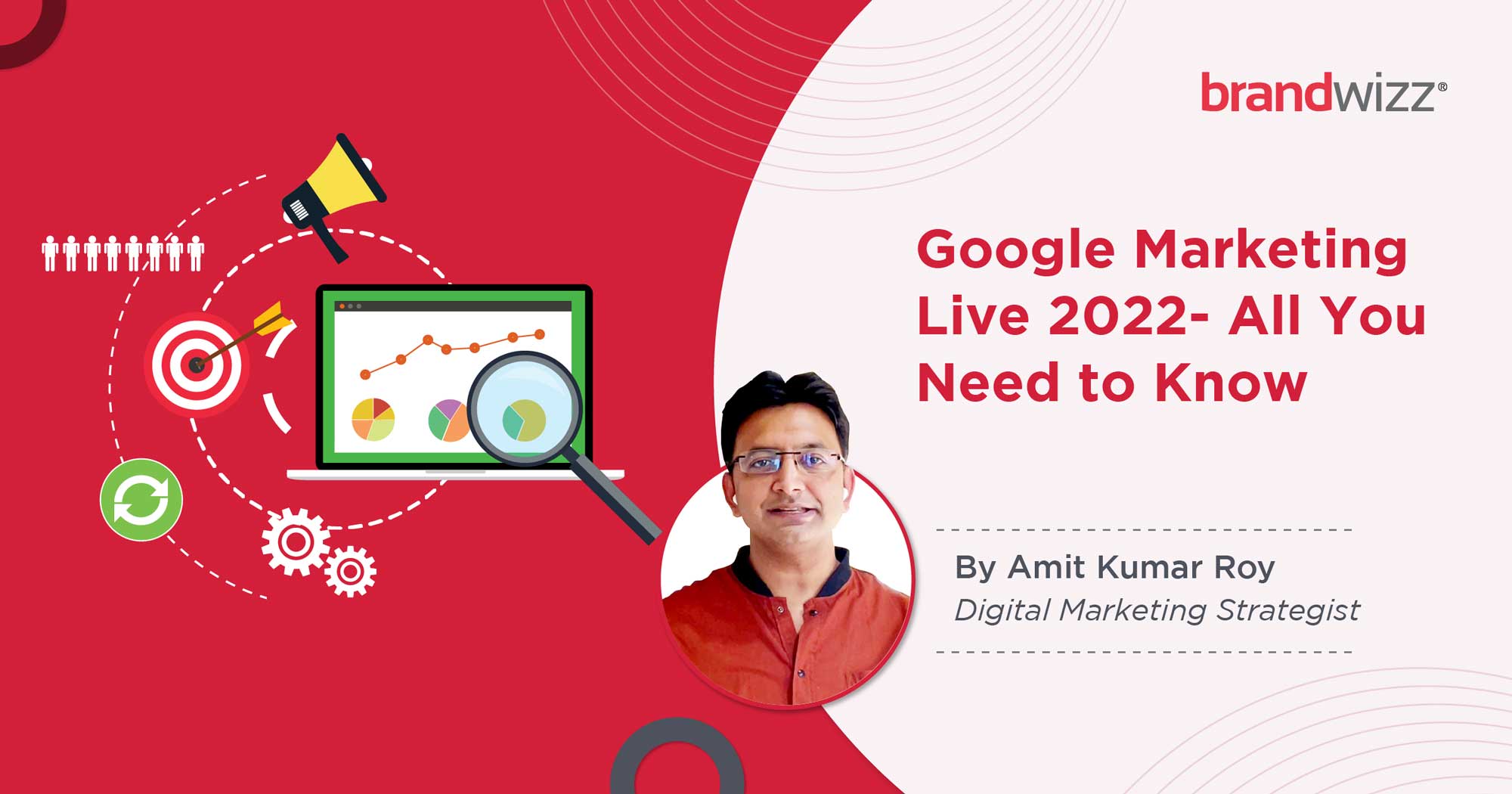 For digital marketers across the globe, May 24 was a special date this year. The latest edition of Google Marketing Live event took place – with audiences tuning in from all parts of the globe. Over the last few years, announcements from Google have been garnering considerable attention – and this year too, there was a lot of anticipation over the updates that would be shared at the event. Experts from the field of digital marketing agency in Kolkata were also eager to learn about the updates Google would present this year.
Here's a quick recap of all the key takeaways from advertisers and digital marketers worldwide:
Arrival Of 3D Product Models In Google Search
With the number of AR (augmented reality) users skyrocketing globally, the announcement of 3D models of products 'soon' appearing in the Google SERP is exciting indeed. Manufacturers & suppliers will get the opportunity to bring their offerings up, close and personal digitally, to their target audience. While further details are still awaited, the presence of 3D product models in organic search will definitely call for tweaks in digital marketing strategies.
YouTube Shorts and Search To Have Product Feeds
If the trends are anything to go by, creating immersive digital storefronts is set to become easier than ever for businesses. Both YouTube Shorts as well as Search will start supporting product feeds in the near future. This, in turn, will blur the lines between casual browsing and actual purchasing moments (that 'a-ha' moment). In addition to the enhancements in the 'shoppable experiences', advertisers will also be able to fit their ads in YouTube Shorts. The importance of video marketing has just become higher.
Upgrades In Google's Performance Max Campaign
Ever since its announcement late last year, Performance Max – which offers marketers easy access to their entire inventory of Google Ads from one campaign – has created a lot of flutter. In Google Marketing Live 2022, several interesting enhancements have been announced, to improve this ambitious automation-based campaign type further. Right from more in-depth insights, options for burst campaigns, and optimisation score recommendations, to in-store goals and compatibility with Google Ads and Search 360 – the additional functionalities have the potential to help marketers in a big way.
Ad Features To Make Online Marketing Future-Ready
Google Marketing Live 2022 proved one thing – the importance of constantly improving advertising features is not lost on the search engine giant. The announcement of Search Lift Tests (to gauge YouTube campaign impacts) and My Ad Center (to help the audience select the ad(s) they prefer seeing) clearly show that ad-based marketing is likely to become a lot more advanced soon. The Global Site Tag has been revamped as 'Global Tag', while the task of tracking incremental lead conversions will be made possible by the 'Conversion Lift Tests'.
Seamless Integration Of Loyalty Programs
Professionals from the field of digital marketing services in Kolkata will have to wait a few more months to get full clarity on this – but the option of integrating loyalty program advertisements will surely drive benefits to advertisers who are active users of Performance Max. With the help of the product feed in the automation campaign type, it will become possible to bolster loyalty signups from multiple channels – like Display, Maps, YouTube, Search and even Gmail. These ads will look to build signups, and not revenues per se.
Major Enhancements In The Ads Insights Page
Curation of insights from the performance of ad accounts has been made a lot simpler and convenient by the Google Ads Insights page. This year's Google Marketing Live shed more light on how the insights page is going to become even smarter. As many as three new insight types – the first-party viewer/audience insights, the attribution insights, and the budget insights – have been announced, in a bid to help users understand the rationale behind how automation is really working. Of course, it remains to be seen how the insights are planned and rolled out.
A New Home Dashboard For Google Analytics 4
Universal Analytics has been replaced by Google Analytics 4 (GA4) – with the latter offering valuable audience insights. Things are set to become more intuitive for online marketers as well, with the launch of an all-new home dashboard for GA4. Several key aspects of GA4 were deliberated upon at Google Marketing Live 2022 – like app activity tracking, audience-building through predictive model-creation, and data-based attribution. It is also interesting to note that since GA4 does not store IP addresses, data security & compliance becomes stronger.
Direct Messaging Option For Customers Through Search Ads
With more than 30 billion views every day, the step to make YouTube Shorts a home for advertisements makes a lot of sense. Google has, in fact, gone further, and has also announced that – going forward, buyers will have the option to initiate a chat/messaging session with businesses, right from the Search ads of the latter. By the end of this year, this feature will be in open beta.
Availability Of A New Asset Libraries For Digital Marketers
Among the multiple exciting announcements for advertisers made at Google Marketing Live 2022, this one also warrants a special mention. With the asset library becoming available to advertisers, the opportunity to leverage assets, collaborate seamlessly, and use existing advertisements will go up considerably. In addition, the asset library will also be useful for the secure storage for both images and videos.
With OTT advertising on the rise, Google also announced that connected TV (CTV) campaigns will soon get Google Audiences.
That Thing Called Privacy
To ensure smooth & accurate tracking of conversions across devices, the search engine giant has announced refinements in 'enhanced conversions'. For starters, the integration ecosystem with CRMs (like Hubspot) will grow stronger. More importantly, since such tracking will not involve cookies, data privacy is never compromised (data transmissions happen in hashed form prior to aggregation). For ads and customer targeting based on interests, Google is also set to come up with a series of sandbox APIs.
In the post-pandemic world, the importance of properly customised branding & communication strategies has increased manifold. Customers across the world are using a combination of online & offline channels to do their product/service research and arrive at the final purchase-decisions. In such a scenario, it is vital for companies to keep a constant tab on how the latest Google services can be leveraged to deliver a seamless experience to prospective buyers. This year's Google Marketing Live had several interesting announcements for digital marketers across the world – right from US-based marketers to experts from the field of digital marketing services in Kolkata. The actual impact of the announcements on advertisers' strategies remains to be seen – and over the next few months, this will be fascinating to watch.


Amit is a Digital nomad at Brandwizz. An avid learner who believes in the magic of Words and Music. Eternal Optimist. Book Lover. Cinephile. Creative Soul, Down to Earth human. Connect to Know more!!
Starting a New Project, or
Want to Collaborate with Us?
Starting a New Project, or Want to Collaborate with Us?
Starting a New Project, or Want to Collaborate with Us?