Top 5 Website Design & Development Tips for Small Businesses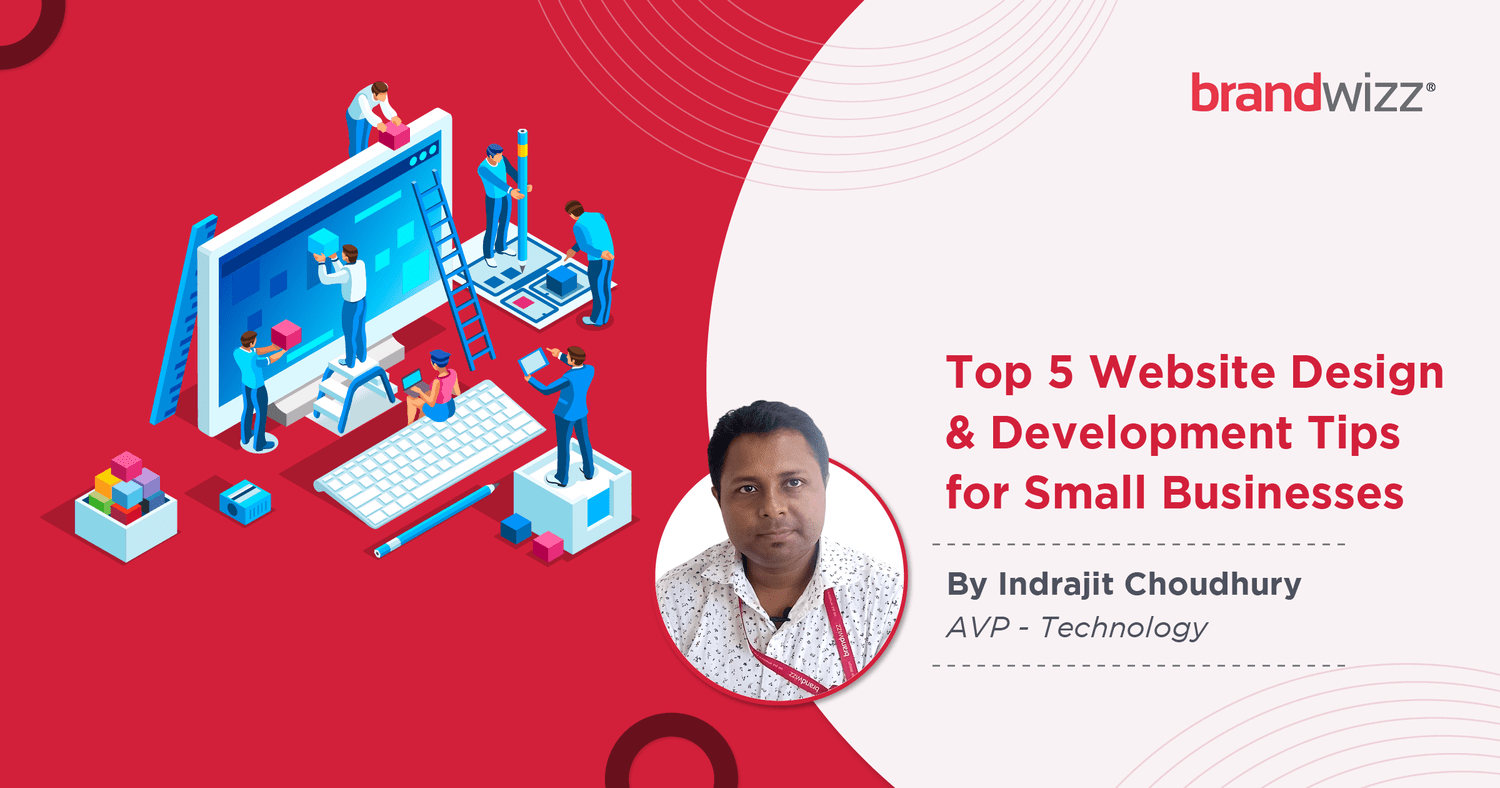 The need for businesses to have dedicated websites is pretty much well-established. The myth about small businesses not requiring a website has also been busted long back – with 7 out of 10 such companies having sites to promote their brand and generate awareness & leads. However, question marks still remain over the efficacy of a business website – with over 20% businesses struggling with low-traffic websites. Poorly designed sites that offer sub-optimal user-experiences (UX) are often a key reason behind this. As any leading website design company in Kolkata would confirm, UX-related problems can cause people to 'bounce off' a website and move on to a competitor's portal instead. For small businesses in particular, several factors have to be kept under consideration. We will focus on these in what follows:
Follow A Clear Strategy; Plan The Information Hierarchy
A focused strategy is a prerequisite for any business website. In order to make sure that the site is able to double up as a lead generation tool, the concerned business needs to first identify its target – and then plan how the website can address user-requirements/queries in the best possible manner. The main landing pages of the website, along with the key functionalities, also have to be determined carefully. To track website performance, web analytics need to be set up as well.
The user-journey on a website has to be mapped out. For this, owners of small businesses need to plan out the order or flow in which visitors should ideally come across information on the web portal. To visualise the ideal website structure, it is important to draw up a broad outline of the content hierarchy – categorised on the basis of theme, relevance and overall importance. The focus should always be on helping the audience find the information they are looking for easily (in three clicks or less).
Note: For nearly 68% small business owners, the #1 objective of website development is market expansion.
Go For Consistent, Professional Branding; Keep Things Simple and Clutter-Free
A website is the first point of contact with a business for prospective customers. As such, the importance of establishing and maintaining a consistent 'brand voice' on the website is immense. The principle brand colours have to be determined, and it should be used judiciously in the logo, pictures, videos, and other visual elements on the website. The usage of fonts and graphics also has to be in sync with the brand identity. The website should always have a professional feel about it.
Designing a small business website involves maintaining a fine balance between creativity, uniqueness and user-friendliness. In order to create the desired impact in the minds of visitors, a website should have a neat & streamlined design and navigation scheme. This is precisely why availing the services of a good web design agency is, in most cases, advisable. Corporate websites that are overly complicated or cluttered often have high bounce rates – with visitors moving on to competitors' sites.
Note: The design scheme of a business website accounts for ~92% of the first-impressions it manages to generate. The credibility of a business is also directly proportional to website design.
Select The Domain Name, CMS and Hosting Platform With Care; Add Searchability
Irrespective of how aesthetically pleasing or information-rich a small business website is, if it is not easily discoverable on the World Wide Web – everything can be a bit of a waste. Experts from any leading website development company in Kolkata advise selecting domain names that are simple, easy-to-remember for clients, and relevant to the brand itself. As a rule of thumb, the web address should clearly indicate what the underlying business is about. Of course, using domain names that are too detailed can be counterproductive.

For small businesses, there is always a cap on the total investment figure for website development. To leverage this budget optimally, in-depth research is essential – while looking for the content management system (or, CMS) and web hosting platform. The good thing is, there are several hosting service providers (e.g., DreamHost and GoDaddy) that offer server solutions at different, competitive rates. The best CMS tools do not require users to have coding expertise either. It's all about selecting the right functionalities within the specified budget.
People, while using the World Wide Web, are impatient. It takes only a few seconds for a person to decide whether to stay on a particular website or not. This is where the importance of user-experience (UX) comes into the picture – and searchability plays a vital role here. Any business website should have a clearly defined search box (at a prominent location), to help people look up the information that is important for them.
Note: Following a sub-par experience, 89% of people are unlikely to return to the concerned website.
Pay Attention To Accessibility; Check Page Loading Times; Showcase Products/Services Prominently
While defining the audience profile for a small business is definitely possible (and required), predicting the type of visitors who will actually land up on its website is almost impossible. A person might have a slowish internet connection, there can be image blockers in his/her browsers, or (s)he might be having an underlying condition (say, colour-blindness) that might affect the way in which website content is accessed. By ensuring easy accessibility options for everyone, site owners can ensure that no one faces any difficulty while navigating through a web portal.
When it comes to small business sites – or any corporate website for that matter – 'slow loading' is an absolute killer. Studies have shown that, for every additional second of site loading, conversion rates can drop by almost 20%. By selecting a reliable hosting service and utilising adequate bandwidth to support the onsite graphic elements, a leading website design company in Kolkata can optimise the page loading times of their clients' websites.
For small businesses, properly showcasing its products/services on the website should be accorded maximum priority. In addition to product lists, developers also need to add HQ images and crisp descriptions. These would help viewers to 'understand' the portfolio better, and move towards conversion. Showcasing too many products on a page – thereby making things overcrowded – is an absolute 'no-no', however.
Note: On average, 8 out of 10 people prefer interacting with websites that load within a maximum of 3 seconds.
Adopt A 'Mobile-First' Website Plan; Add Calls-To-Action and Contact Details
Lack of mobile-responsiveness is a prime cause behind high website bounce rates, according to ~75% web design agency professionals. In order to maximise effectiveness – particularly in a world where mobile browsing is increasing exponentially – a business website simply must be responsive across devices. Apart from the UX factor, problems in mobile-responsiveness hurts the SEO factor as well, compromising its visibility on search engines. When the 'mobile-experience' is negative, leads can simply navigate away.
On a website, visitors should have complete clarity on what actions they need to take (after going through the content of a particular page). Clear, noticeable calls-to-action (CTAs) provide that required 'direction' to website visitors. There should be links and/or buttons to nudge people towards taking any action (say, making a purchase, downloading a whitepaper, subscribing a newsletter service, etc.). In addition, the contact details should also be clearly mentioned – so that visitors do not have any problems while trying to get in touch with the business. Adding the social media profile links of the business is also recommended.
Nearly 77% of prospective customers typically check the presence of a company in the online space, before deciding whether or not to do business with it. This underlines the importance for small businesses to have fully optimised and regularly updated websites. With the help of a properly functioning corporate/brand website, SMBs can easily connect with more leads, make that all-important positive first impression, and stay in sync with the competition. By availing the services of any good web development company in Kolkata, businesses can make sure that their websites deliver maximum value.
Optimising the UX of business websites has a ROI of >9700%. There is simply no scope of falling behind in this game!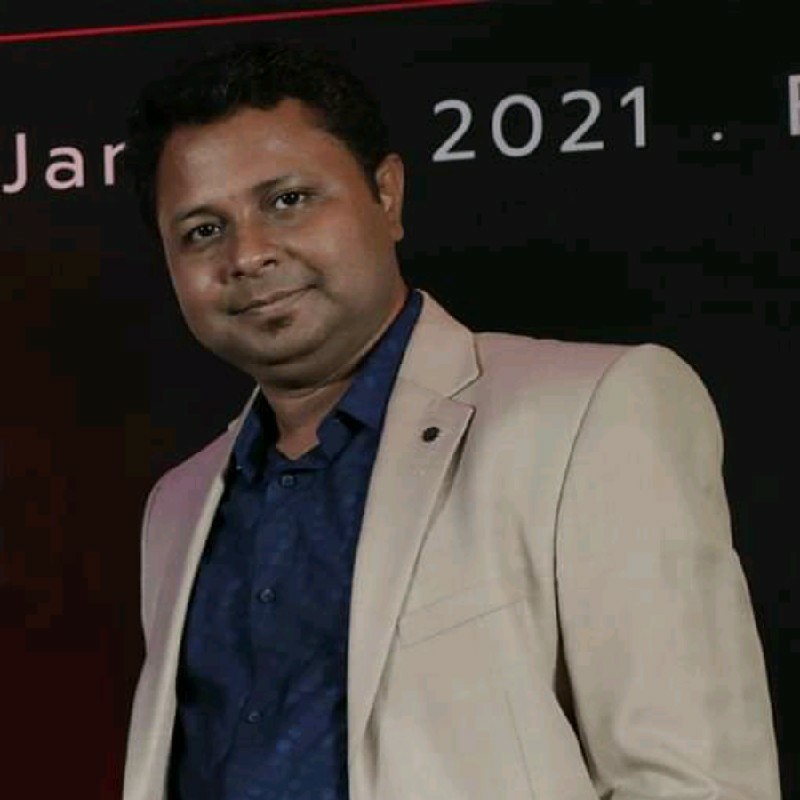 Indrajit is AVP, Technology at Brandwizz Communications. He loves traveling and is a proud father of twin angels. Tech is his passion and he breathes it every moment.

Starting a New Project, or
Want to Collaborate with Us?
Starting a New Project, or Want to Collaborate with Us?
Starting a New Project, or Want to Collaborate with Us?