7 Must Have Chrome Extensions for Creative Designers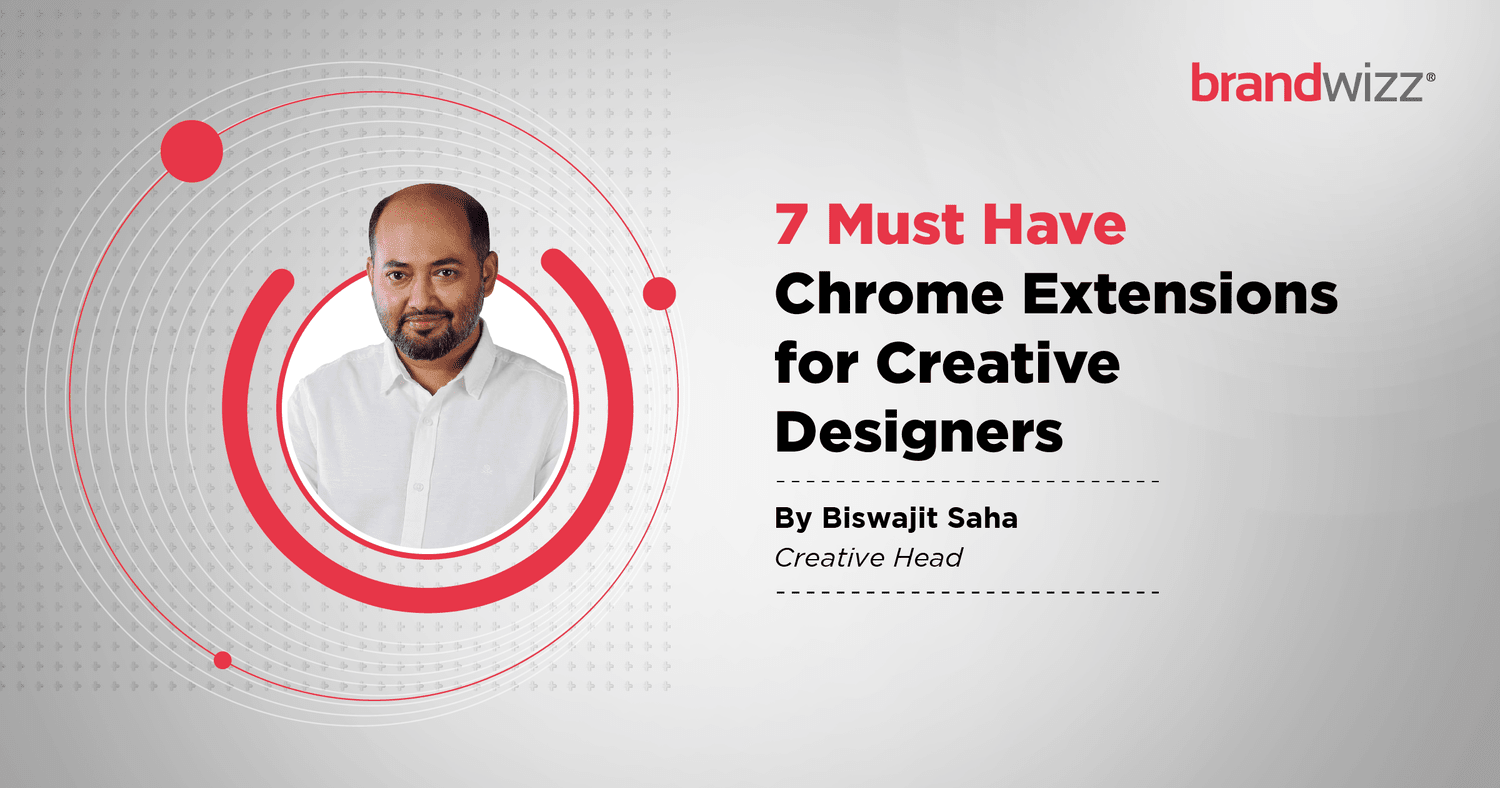 Creative design has emerged as a powerful tool in branding & communication exercises. 8 out of every 10 digital marketers, on average, use graphic designs in their social media marketing campaigns. More interestingly, many of these designers rely on tools available online to prepare the creative designs and visual stories. That, in turn, brings to light the importance – and indeed, the growing popularity – of Chrome extensions for creative designers. We will here provide an overview of some of these Chrome extensions that are used extensively by the experts of leading creative digital agencies in Kolkata:
Heurio

Effective creative design services require a lot of collaboration between designers and developers. The Heurio extension for visual feedback and UX checking makes these interactions easier than ever. In addition to user-tests, this extension serves as an ideal tool for heuristic evaluation and in-depth review of the designs. Remote testing is also possible with the help of the Heurio extension.
The provision of sharing – and receiving – actionable notes & feedback is one of the biggest USPs of this tool. Additional project members / designers can also be invited. Broadly speaking, Heurio can help in making web design services up to 10X faster.
Sumo Paint

When it comes to digital drawing and editing, Sumo Paint easily ranks among the finest Chrome extensions currently available. As part of an extensive suite of tools, Sumo Paint comes with advanced painting options (300+ brushes are present). Multiple effects, like gradient, glow & more, can be used through this extension as well. There are image layers and image adjustment tools, to help creative designers prepare stunning visual art that is compatible with Photoshop standards.
With rising usage rates, and close to 6,00,000 members, Sumo Paint is, at present, one of the biggest online art communities. The extension has well over 2 million pictures, projects can be blended together, and there are plenty of learning opportunities as well. A perfect tool for showcasing fine creative work.
WhatFont

As experts from any creative agency in Kolkata would confirm, selecting the 'right' font for a project is of immense importance. WhatFont, a personalised Chrome extension, makes this task significantly easier. With this extension, users can identify the font, along with other formatting elements, used on web pages (the process is much easier and quicker than the conventional reverse-image-search option).
Apart from font identification, the WhatFont browser extension is also compatible with both Google FontAPI and Typekit – enabling font service detection. Fonts can be inspected simply by a hovering action, ensuring ease of usage. All details (size, style, line height, weight, hex colour, etc.) are displayed by this extension.
Muzli / Muzli 2

A combination of human-led discovery and automatic curation enables the Muzli extension to serve as an excellent inspiration for all forms of visual art – right from logos and websites, to mobile application designs, illustrations, and even advanced photography assignments. The curated ideas available on this tool ensures that customised design stories can be easily referenced by users. The inspirations are unique, interactive, and very fresh!
The extension is much more than the stories present in the 'Muzli Picks' feed section. There are 100+ feed syndications that users can browse and select from. Informative articles and design ideas from top experts from the design community can be obtained from Muzli as well.
ColorZilla

This extension is increasingly becoming the go-to online tool for colour-treated work by creative / graphic design professionals and website developers across the globe. ColorZilla has a complete family of applications – like Eye Dropper, Gradient Generator and Colour Picker – ensuring that users get all the support they need (there are several other colouring tools as well). Colours can be picked from any zoomed levels and from Flash objects, while element details (tagname, id, class) can also be obtained.
With the Colorzilla extension (which was initially released for Firefox), colour adjustments can be done quickly – and even shared with other programs / applications. For getting any specific colour palette, there is a dedicated 'Webpage Colour Analyser' too. CSS gradients can also be created with this extension.
Mobile Simulator

Over the last few years, the trend of accessing websites on smartphones has been constantly gaining momentum. At present, mobile users make up more than 55% of the overall web traffic volume. The Mobile Simulator extension for Chrome helps creative designers and developers to check the responsiveness of mobile sites, find the correct resolution levels, and perform the required simulation tests. Ours is a 'mobile-first' world, and this extension is an extremely essential one.
With the Mobile Simulator plugin, it is possible to check the site responsiveness on as many as 19 iPhone models, 16 Android phones, 5 tab models, and several other devices (including Apple Watch, Macbook, and Samsung Smart TV NEO). Screenshots and screencasts (in transparent PNG) can be taken easily. This one is a really comprehensive extension tool for mobile websites.
Dark Reader

A recent study revealed that a whopping 94% respondents prefer the dark mode while browsing online. For designers themselves, taking good care of the eyes is of essence. The Dark Reader tool doubles up as a powerful 'eye-care' browser extension – with which dark themes can be created for websites on a real-time basis. Since the relatively brighter colours are inverted, contrast levels are increased and readability is enhanced.
Advanced compatibility is a standout feature of the Dark Reader extension. Users can quickly adjust all the elements, like sepia filters, brightness, font settings, contrast, and of course, the dark mode. For more experienced users, there are Developer Tools as well. The open-source tool has a user-base of well over 5000000 designers globally.
Note: In addition to the above, CSSViewer, Pablo, Eye Dropper and PerfectPixel are also highly useful Chrome extensions for creative designers.
Visual assets are used in online content creation by nearly 70% of all digital marketers. By the end of this year, the size of the worldwide design services is projected to touch $250 billion. Online tools & platforms in general, and Chrome extensions in particular, are making it easier than ever for professional creative designers to come up with customised visual assets – as per the precise requirements. Going forward, the popularity of these extensions is likely to spurt further.
Creative designs make up over 90% of all first impressions. Unless you are familiar with the best online tools for designers, you might fall behind in the race!
Keep Reading : Visual Storytelling Insights For Marketers For 2023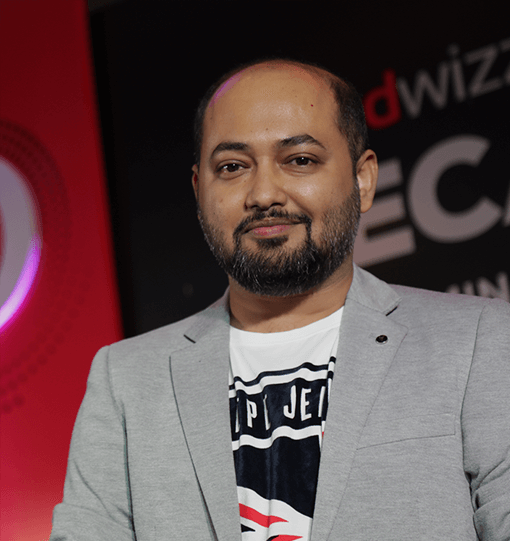 Starting a New Project, or
Want to Collaborate with Us?
Starting a New Project, or Want to Collaborate with Us?
Starting a New Project, or Want to Collaborate with Us?