Visual Storytelling Insights For Marketers For 2023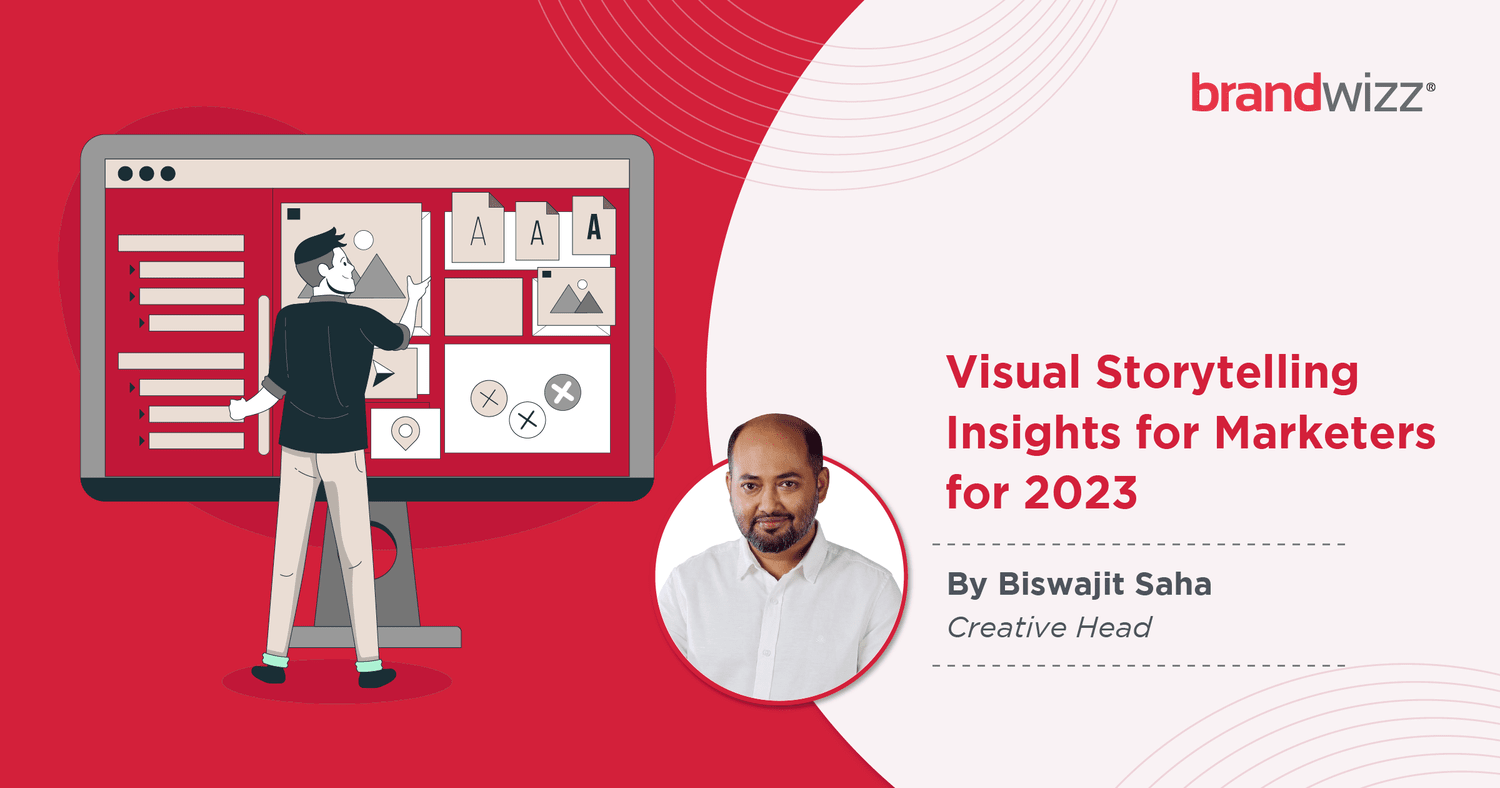 A goldfish has an attention span of 9 seconds.
The reason I mention this here is to simply highlight how thin the patience level of the modern-day 'digital citizen' is. Researches have shown that the average attention span of people, while using the World Wide Web, is as low as 8 seconds (and going down further). Given the growing tendency (and necessity) to multitask constantly, individuals tend to skim through text content – instead of actually reading. To counter this challenge, and capture the attention/mindspace of users in the already-overcrowded online space, visual storytelling has emerged as the most important tool for digital marketers. Given the fact that visual content can be processed ~60000X times quicker than textual content, this is hardly surprising.
Put simply, visual storytelling is the art of using different forms of visual media (static images, illustrations, videos & more) to tell brand stories – something that the audience can relate to, care about, and feel the urge to share. Over here, we will deliberate on the most important visual storytelling insights for online marketers in 2023:
The Growing Role Of Data-Driven Storytelling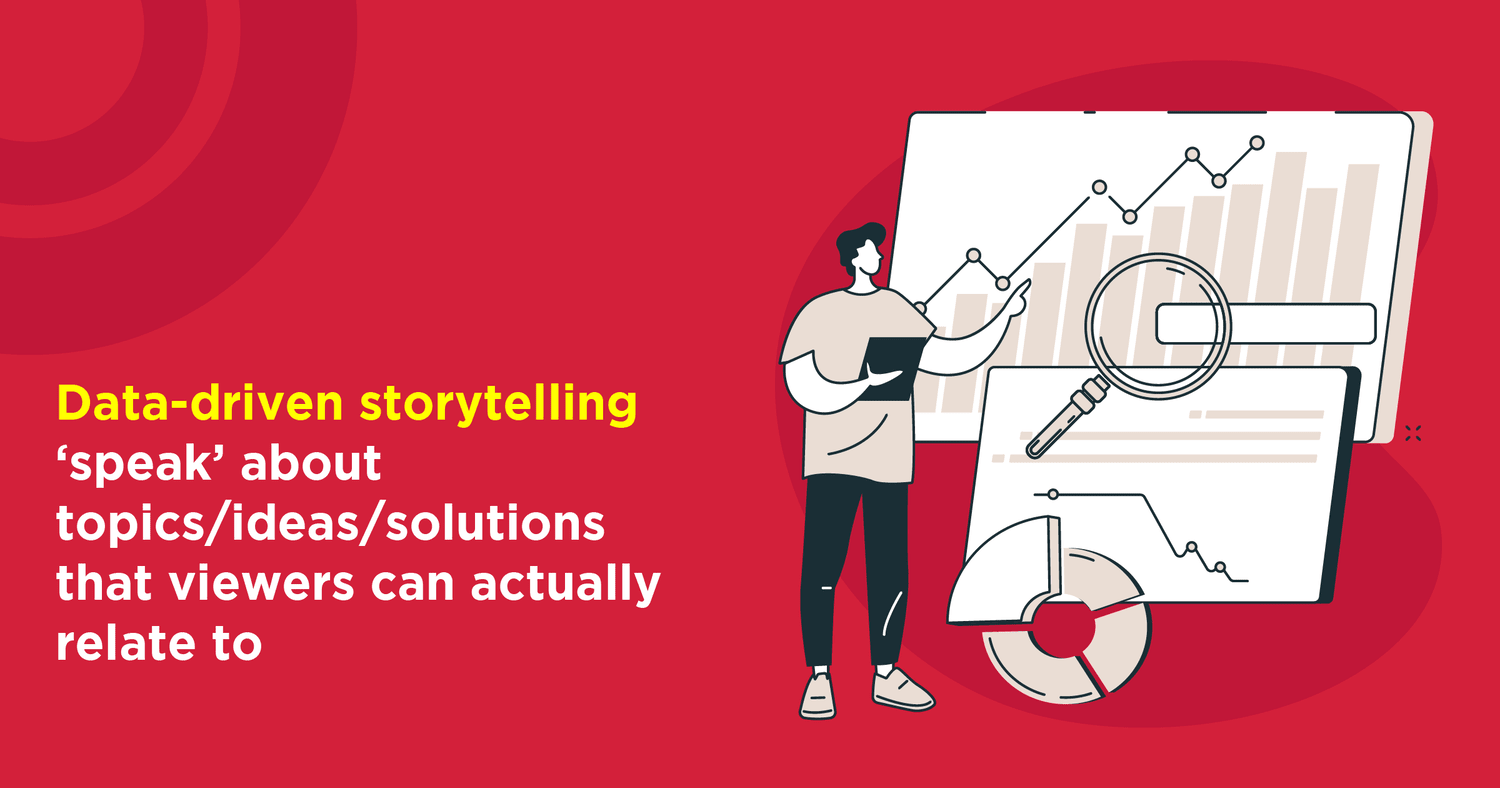 The importance of understanding the exact terms and topics around which people look for information online is immense. This, in turn, brings to light the need for contextual and data-driven storytelling – that 'speak' about topics/ideas/solutions that viewers can actually relate to. The potential of this particular type of storytelling is unlimited, given the sheer volume of data points that brands manage to generate over any specified period of time. To emphasise the visual aspect, businesses can gradually implement curated data visualisation (charts, graphs, maps & more) too. At the end of the day, it's all about helping the audience 'feel' the story.
The Exponential Rise Of Video Marketing
Last year, videos registered over 8.1 billion views daily. A recent Cisco report has shown that ~85% of all online traffic is contributed by video content. From live & recorded videos, to online advertisements, video blogs (vlogs), podcasts & more, different forms of video-based content will make up the core of visual storytelling in 2023 and beyond. Compared to most (if not all) other forms of online marketing, videos are more successful in grabbing customer attention. Videos can also be used as a support for other text-based content that a business comes up with.
Sparklines To Present Data Points Visually
For visually representing brand data and insights, sparklines have emerged as a convenient, user-friendly tool. Key trends and details that are particularly relevant for potential/existing customers can be easily depicted through these sparklines – which are, in essence, small charts. Through sparklines, businesses have the option of 'educating' its customers regarding how they can assist the latter, or the range/type of solutions people can expect from the company. A vital aspect of visual storytelling is building a marketing narrative, and that's precisely what the use of sparklines help with. Not surprisingly, digital marketing companies in Kolkata rely on unique elements to add substance to visual storytelling, and sparklines are becoming popular in that regard.
Immersive Digital Experiences Through AR/VR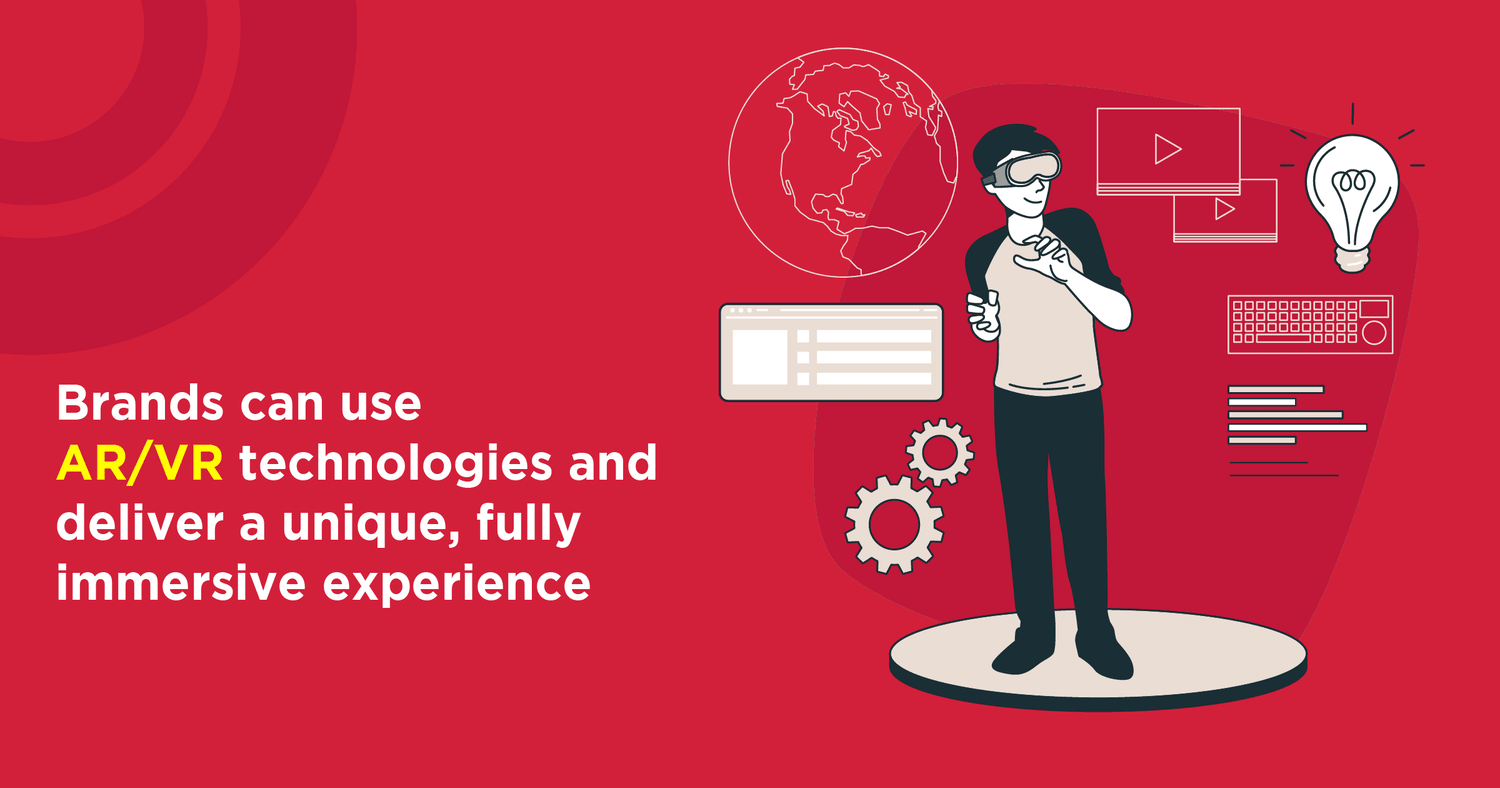 The value of the global market for augmented reality / virtual reality (AR / VR) has been projected to touch $12 billion by the end of 2025. There are plenty of opportunities for brands to use these technologies and deliver a unique, fully immersive experience to people. For instance, real estate companies are increasingly using virtual walkthrough sessions and VR-powered 360° videos – to give clients a 'first-hand feel' of their properties. In general too, more and more marketers will get on the AR / VR bandwagon. This will provide a hands-on experience to people – driving up engagement levels significantly.
Cause Marketing Is Growing In Popularity; Focus On Reliability
Everyone loves to be associated with brands and organisations that are ethical, and work for the greater good. Businesses have identified this, and are increasingly turning towards 'cause marketing' as one of the most effective visual storytelling methods. Companies like Coursera and Tiktok (through its donations for the global pandemic) have shown the way – and this year, we can expect more brands to come up with 'cause marketing campaigns' that reflect their values, and how they add 'goodness' to their everyday operations. When brands have a humane side, they are automatically preferred by a larger section of its target audience.
Reliability is a big factor, when it comes to determining the effectiveness of visual storytelling methods. Such story visualisation methods have to be designed in a manner that people can identify with (e.g., a particular pain-point). This would ensure that the recall value of such storytelling would be high, and overall brand credibility will go up.
Brand Storytelling Set To Become More Common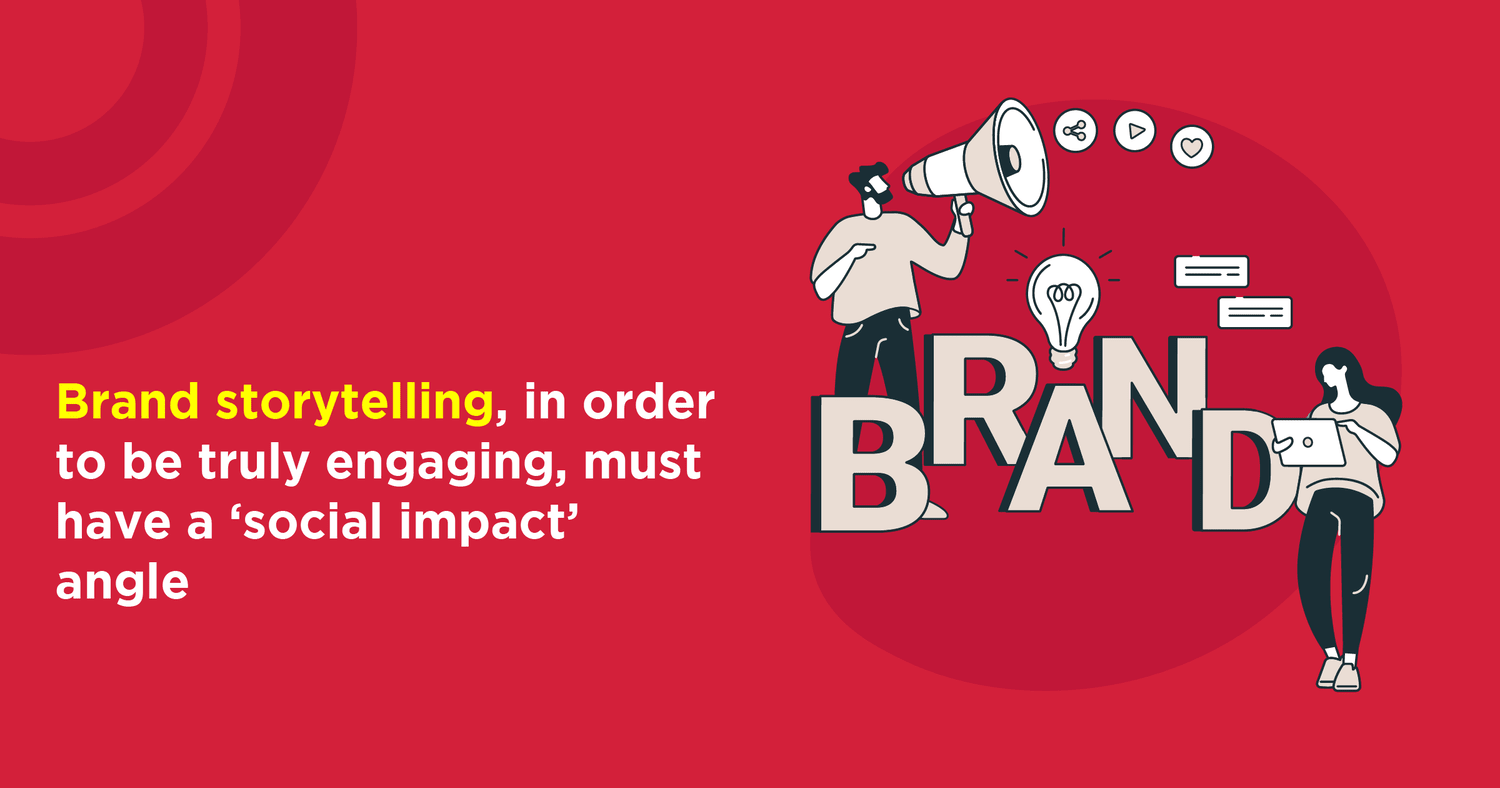 As professionals from any top digital marketing agency would confirm, immersive methods are shaping the future of the online presence of brands. However, things do not end with just smart implementation of cutting-edge tools & technologies. In the present day world, brand storytelling – in order to be truly engaging – must have a 'social impact' angle to it. More importantly, such visual storytelling experiences need to be continuous. In other words, the stories that brands narrate need to run parallelly to the lives of its audiences. People are on social media practically ALL THE TIME – and unless brand stories are encountered repeatedly, a gap can easily get created.
Note: Going forward, visual storytelling is set to become a 'larger-than-life' method of marketing. Such 'hyperreal storytelling' will be crafted to appeal to the human emotions and make them take the desired action(s).
Visual Stories From Users Are Building Authenticity
Influencer marketing definitely has an important role to play in the advertising domain. However, given the frequency of celebrity endorsements, concerns over the authenticity / credibility of a particular ad can remain. 'Customer-led storytelling' – in which the stories are shared from the actual users / buyers of a product or service plug this gap in an ideal manner. This mode of visual storytelling by putting 'real people' under the spotlight (i.e., having users share their experiences and testimonials) is realistic – and hence, has that additional 'believable' factor. People can immediately relate and empathise with fellow-users who have undergone / planning to undergo the same journeys – and that's what accentuates the value of stories sourced from customers.
Implementation Of A/B Testing To Pick The RIGHT Brand Message
While visual storytelling is definitely the way to go for digital marketers, managing everything can be confusing at times. This is particularly due to the sheer number of options available – in terms of type & size of images, creative message options, length of videos, and a lot more. In 2023 and later, companies offering visual storytelling services would look to optimise the marketing technique by performing A/B tests – to decide which brand message (in terms of design AND content) is working the best in terms of engagement. Online marketing should never be based on guesswork, and A/B tests in visual storytelling pave the way for more informed decision-making.
Importance Of Establishing An Emotional Connect Through Visual Stories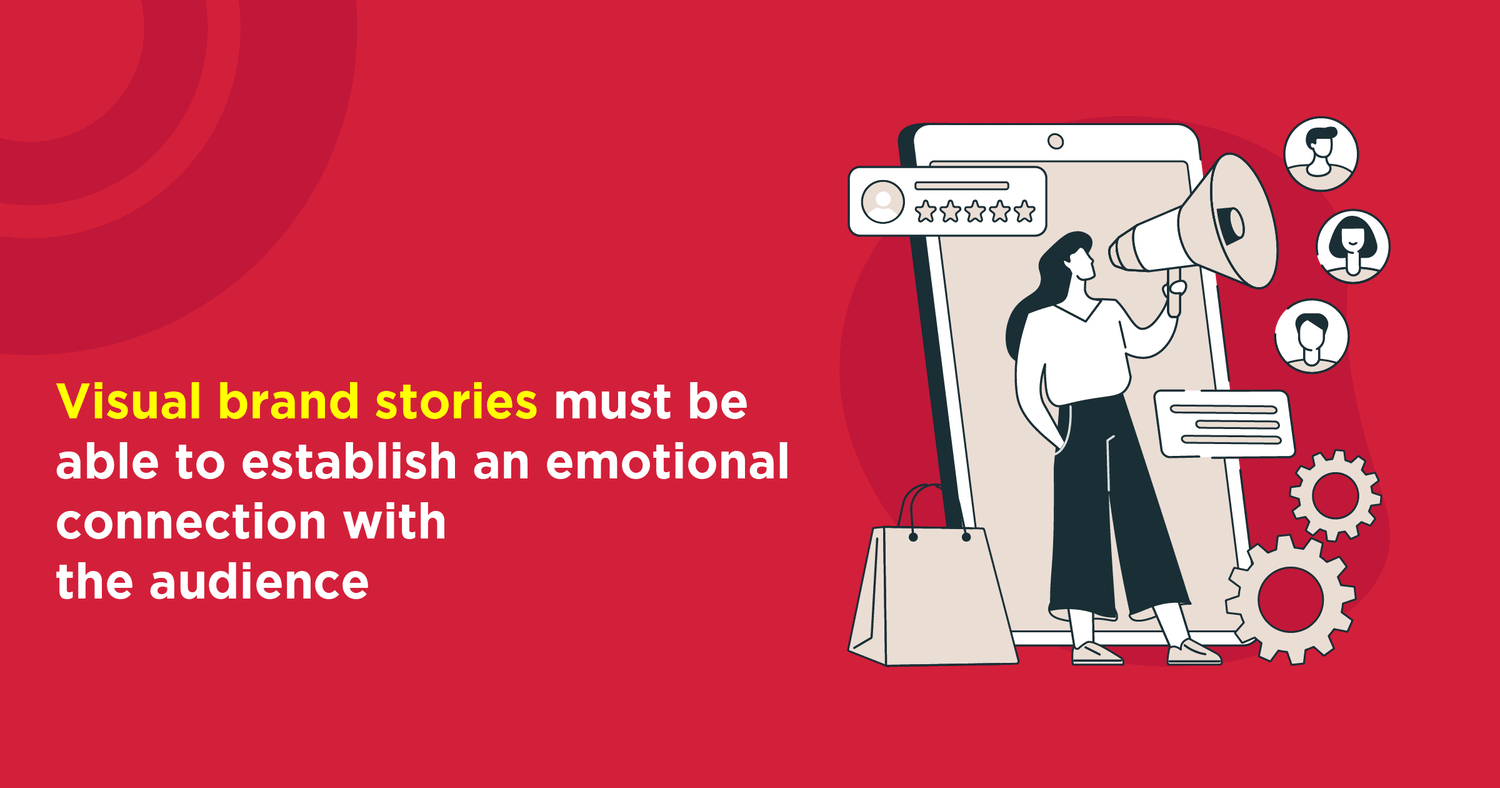 As much as being objective is important while going through purchase-journeys, there is a natural tendency of people to let their emotional judgement have an impact on their buying behaviour. This makes it absolutely mandatory for visual brand stories to be able to establish an emotional connection with the audience. There are several subconscious factors that end up influencing the behavioural patterns / preferences of buyers – and an effective 'emotional marketing' strategy can trigger such unseen (and often, unexplainable) mental urges. Since visual stories are not obtrusive and do not hard-sell products / services. Instead, they make it easier for companies to build their trust-factor with their customers.
Keep Things Simple; Show, Don't Tell
The growing popularity of visual storytelling methods are pushing the boundaries of creativity of digital marketing. However, there is a note of caution here. Businesses should always be wary of creating such communications / messaging that comes across as 'too intricate' or 'too difficult' for the target audience. People are not inclined to, and neither do they have the time, to make an extra effort to 'understand' what a brand story is all about. As such, it is important to keep the messaging in particular – and the visual in general – simple and easy to grasp, for the best results. As they say, if something can be clearly SHOWN through visual stories, there is no need to TELL it separately to people. 'Show, don't tell' is a rule of thumb of visual marketing.
While there can be the odd exceptions, presence on social media in particular, and in the online space in general, is not limited to sales. A recent OneSpot report revealed that close to 94% buyers prefer to do business with brands that have mastered the visual storytelling techniques on digital platforms. Experts from the top digital marketing company in Kolkata also confirm that, compared to reading about new products, ~4X more people are more willing to watch videos about them. A rich visual media experience is the way to go for online marketers, to engage audiences, enhance brand recognition & recall, and drive up leads.
90% of the total volume of information received by the human brain is VISUAL. You simply cannot miss out on this!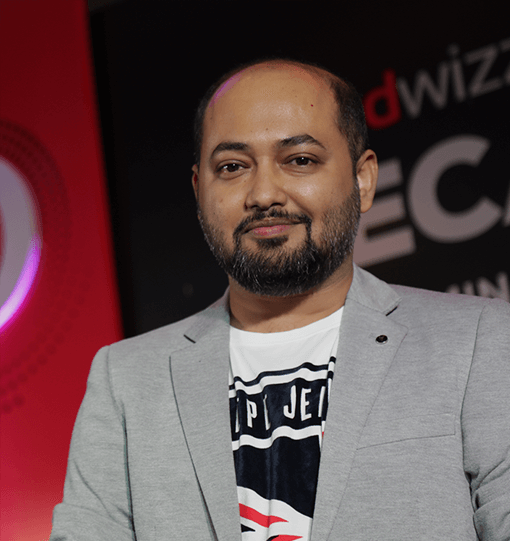 Starting a New Project, or
Want to Collaborate with Us?
Starting a New Project, or Want to Collaborate with Us?
Starting a New Project, or Want to Collaborate with Us?