Custom Design vs Template Design: Which Is Better For Your B2B Website?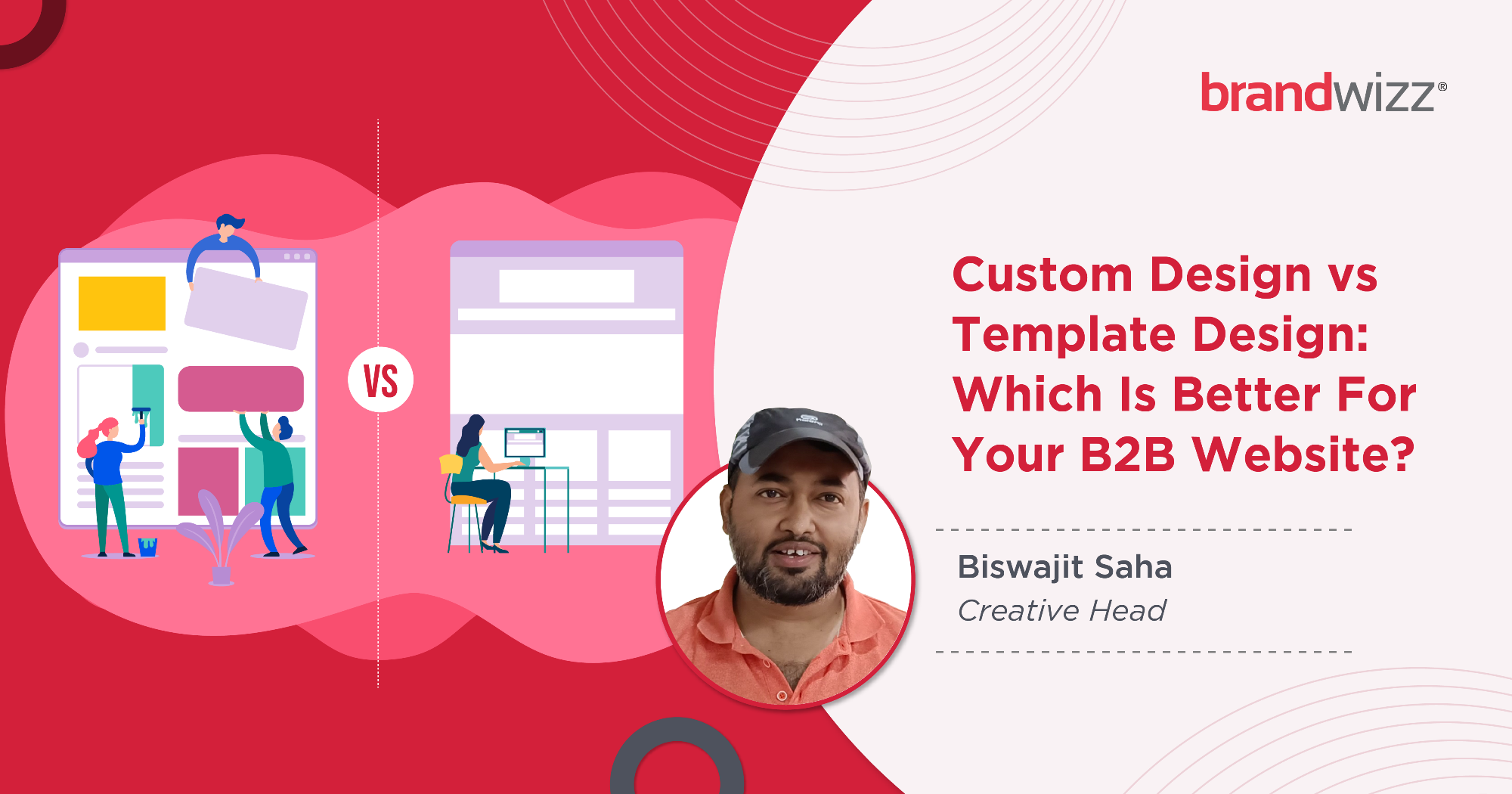 For a whopping 87% of B2B companies, the website serves as the primary lead generation and customer communication platform. A responsive, user-friendly, information-rich and regularly updated website can easily help in the formation of a positive first impression about a business, boosting engagements and enquiries. In fact, companies often seek professional help from the best website design agency in Kolkata they come across (and spend a significant portion of their digital marketing budgets), to ensure that their corporate websites are indeed up to the mark.
At the time of starting out with a new B2B website, designers have two options. They can either find and select an existing web template, or go for a customised design theme. In what follows, we will compare the two options and try to understand which one works better for B2B companies:
The Uniqueness Factor
Websites with templetised designs often tend to be of the 'cookie-cutter' variety. There are limited scopes to implement unique factors – and in fact, such websites may even lack the 'B2B feel'. It can also be difficult to find a template that is indeed suitable for a particular technology or business sector.
Custom-designed B2B websites, on the other hand, can be made to be as visually unique as required. Any good website design agency has the opportunity to implement all the necessary branding elements, products & services, corporate details, and other relevant information on such portals. Since an optimal combination of business strategies, needs and objectives can be presented through custom B2B designs, they deliver more value.
The Time Factor
When a B2B website has to be made ready within a relatively short time-frame (say, a fortnight or less), a template-based design is definitely the way to go. Such templates are, in essence, low-code platforms – and through simple drag-and-drop (or similar) steps, users can add all the content, images and videos they would like to showcase. Just to be sure, it is advisable to hire a professional website developer to handle the installation and server requirements.
Websites with custom B2B designs, for all their merits, need time to be ready. This time can range from a quarter to even a year (the website size is the determining factor in this regard). Compared to using templates, custom designing can be more complicated – raising the chances of delays in the web development process.
The Customisation Factor
It's not even a close comparison, when it comes to customisation options. Custom B2B designed websites, as the name itself suggests, offer endless customisation opportunities. Features like AI chatbots, cost/revenue calculators, web forms and more can be seamlessly integrated in the portal, to boost user-experiences and ensure healthy engagement levels. Every business has its very own brand requirements and expectations – and with the help of a fully customised web application design, these can be easily met.
On a template-based business website, there is not much scope to customise things and/or convey specific brand values to the target audience. After all, templates are not designed to serve the diverse needs of different businesses – and there can be a feeling of 'sameness' in the templates. It can be said that, templatised websites are just an advanced type of business service brochures.
The Search Engine Optimisation (SEO) Factor
The USP of template-based design is its quick and easy application and usability. However, digital marketing considerations – and SEO in particular – are often not given adequate importance. There can be, of course, basic SEO features in a template, but it would be well nigh impossible to ensure that the website architecture follows the relevant best practices of online marketing.
There are no such constraints, when a custom design option is chosen for a new B2B website. Right from keyword selection and planning, to code implementations, content development and analytics set up – everything can be done in accordance with the latest SEO trends and requirements. That's precisely why experts from the best website design agency in Kolkata recommend using customised designs, to ensure superior online visibility.
The Responsive Factor
On average, 9 out of every 10 B2B buyers are likely to make repeat purchases from organisations that have optimally designed and fully responsive websites. According to nearly 74% web application design professionals, lack of responsiveness is a prime cause for high traffic-drop offs and bounce rates. Not all templates have the necessary fluid design to deliver optimal user-experience across devices. Mobile accessibility can be a concern – since problems regarding this can result in lost leads.
Smooth mobile responsiveness is a high-point of custom-built B2B websites and portals. ~67% of all online searches are conducted through mobile browsing – and a custom design scheme can make sure that potential customers can access the website whenever, and from wherever, they find it convenient. By making their websites responsive, B2B companies can increase leads, engagement and sales queries – clearly highlighting the importance of this factor.
The Scalability Factor
For better performance, scalability and usability over time, custom website design is the best bet. Functionalities and add-on features can be incrementally added to the website – without hampering the visitor-experience factor in any way. A classic case in point would be eCommerce store designing. There are no code overloads or conflicts, and other such roadblocks.
Template designs for B2B websites cannot offer similar levels of flexibility, however. They are generally created on a 'one-size-fits-all' basis – and as such, they can have certain components & features that are not required (but can pull down website performance). To make a B2B website scalable, custom designing is easily the better option.
The Control Factor
There can be a cloud of uncertainty over the control, ownership & security factors of templatised B2B portals. Templates, in general, cannot be 'owned', and questions can remain over the intellectual property rights. Users also do not have full control over the hosting properties of websites built from set templates.
For retaining full control and ownership of B2B portals, any leading website design company would recommend custom design ideas. In addition to the web domain and design elements, users can now 'own' all graphics and branding components. There is no third-party involvement – and no risks of the website being taken down later (which can happen if the website template fees are not timely paid).
The Cost Factor
When there are budget constraints at play, working with B2B template designs makes a lot of sense. The ease of setting up a template is a major factor – and since the backend architecture is already in place, there are no additional expenses (or delays) involved. Templates reside in a library, and there are existing page layouts to work with.
Building a custom-designed B2B website requires much higher investments, both from the time and financial perspectives. Unlike the WYSIWYG templates, all elements need to be created from scratch – thereby causing the overall costs to rise. However, using a custom B2B design also boosts engagements and even revenues from the website, making the higher expenses worth it.
More than 72% of people believe that the quality of a B2B website is indicative of the overall credibility of the concerned business. When the page layouts and content are not optimally designed, user-experience (UX) is hampered – leading to high bounce rates and lost leads. Companies should ideally avail the services of an expert website design company, and chalk out their web development plans based on the budget, available time frame, and of course, the chief objectives. The key lies in understanding which type of website design would be most effective in driving up brand awareness and lead conversions, and going for a template-based design or a custom design plan accordingly.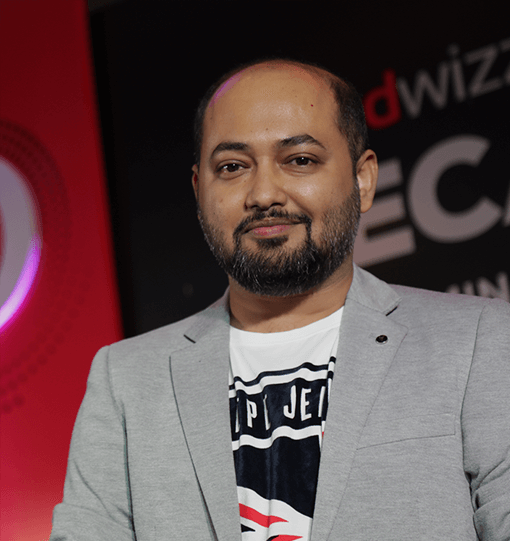 Starting a New Project, or
Want to Collaborate with Us?
Starting a New Project, or Want to Collaborate with Us?
Starting a New Project, or Want to Collaborate with Us?