10 Quick Ways To Repurpose Video Content for Bigger and Better Results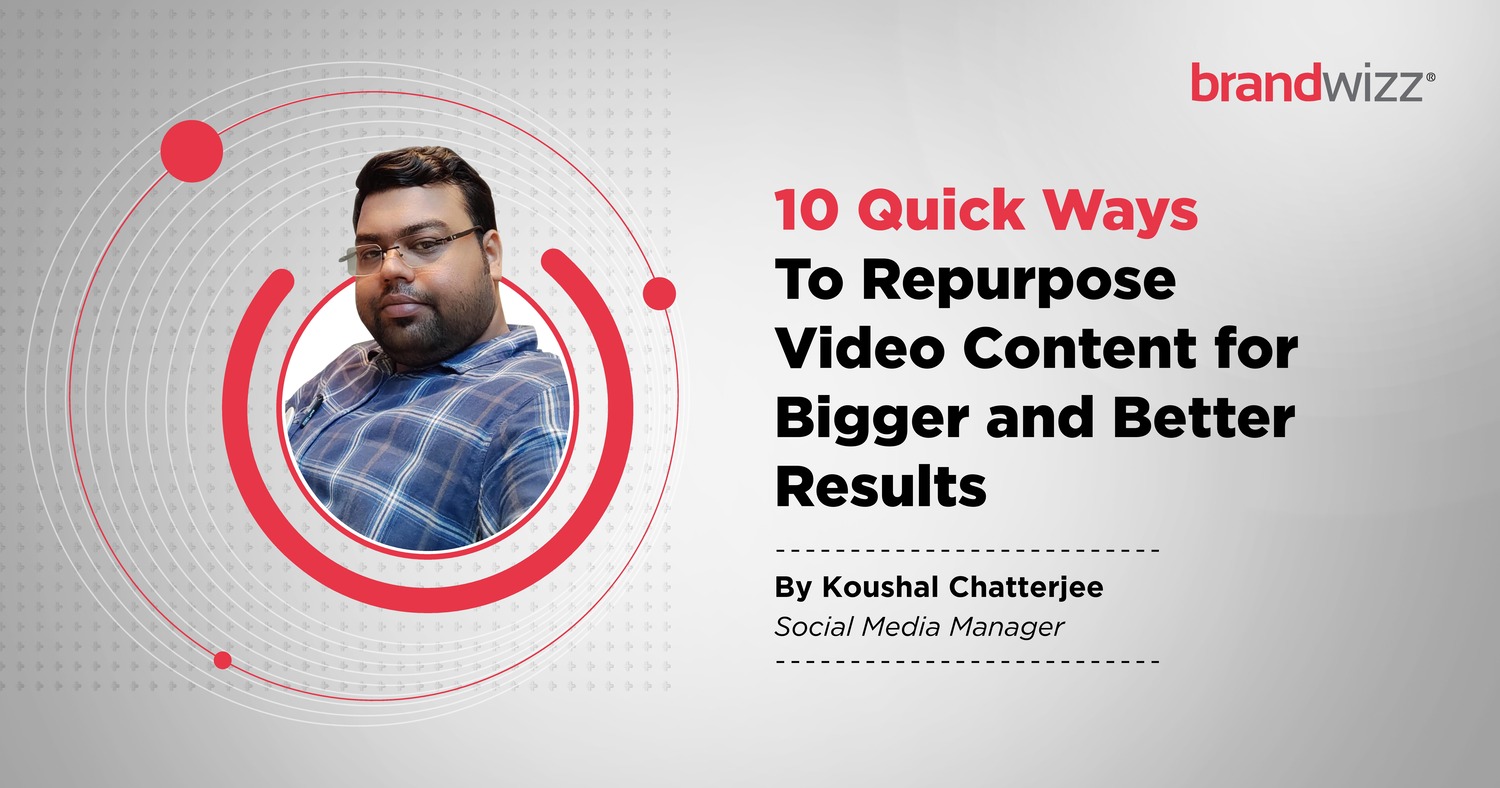 More than 3 billion people in the world watch videos on various digital platforms. With a whopping ~83% share of overall web traffic, videos have emerged as by far the most popular online content format. Video marketing doubles up as a powerful lead-generation tool as well, apart from increasing brand awareness & recall, and boosting traffic figures. Not surprisingly, all leading digital marketing companies in Kolkata have videos as a vital component in their branding communication strategies for clients.
At this point, it is important to understand the NEED to repurpose video content. Creating videos (informative, promotional, branding, etc.) involves a lot of planning & strategizing – and if they are used just once, that would be a bit of a waste. In other words, the content used in business videos definitely have the potential to deliver value in other ways too. Here are some interesting ways in which video content can be repurposed for the best results:
Use Video Content To Create Blogs
No matter how engaging, information-rich and nicely edited a video is, its reach is typically limited to channel subscribers. To ensure that the value of the video reaches a significantly higher cross-section of the target audience, turning it into a blog post is an excellent idea. The good thing here is, by using video content into a blog, content marketers can also derive SEO advantages (by using the RIGHT headers, keywords, and more). Instead of simply transcribing the video, it is recommended that its main points are elaborated in the blog (which can be written in any online document, like Google Docs). For maximum reach, this blog post should also have the video from which it has been derived (i.e., embedded in the post). That will give more options to viewers – regarding the manner in which they wish to consume that content.
Prepare GIFs and Animated Shorts
In the online space, user-behaviour can vary widely. In particular, experts from leading digital marketing agencies place a lot of importance on building micro interactions – on websites as well as social media channels. For this, certain sections of an existing video can be easily captured and transformed into GIFs. This can be done either by a professional animator, or with the help of online tools. Preparing a series of animated video shorts and/or static graphics – by repurposing the content from videos – can also be a smart way to grab user eyeballs.
Note: Select sections of video content can be snipped to create engaging teaser content. These serve as hooks to build social media traffic and brand awareness.
Consider Working On Social Media Carousel Posts
If a video has important tips and pointers, or guidelines, or even famous quotes, limiting the content to a single format does not make much sense. Instead, users can create carousel posts for Instagram or LinkedIn – with each slide containing one particular point / tip / detail from the underlying video. In addition to bolstering video reach, using the content in carousel posts would also help in improving average engagements on IG and FB. The more people 'save' these posts, the better it would be.
Note: The carousels created with video content should have consistent branding elements, and crisp text communication.
Create A Livestream by Using Video Content
When you are repurposing your videos, it is important to think beyond sharing the information in different formats on web or social media. For instance, select topics or ideas from a particular video can be picked for discussion in livestreams. This, in turn, helps in community development and high audience interaction levels. Such 'face-to-camera' live videos can be hosted on multiple channels – from Facebook and LinkedIn, to Instagram, Tiktok and YouTube. If required, the live streams can be repurposed further in future.
Use Videos To Make Email Marketing More Effective
Contrary to what many think, email marketing is still a powerful method to connect with focused audience groups, share information, and nudge readers towards taking a particular action. In order to ensure high email open rates and CTR (click-through rates), repurposing videos in the mails is a great option. When embedded in an email, video(s) can take up the overall value of the communication significantly – particularly by providing readers the right mix of information and visual clarity. Conversion rates can also increase, ensuring higher ROI figures. When videos are used as an element in emails, it is also advisable to add the word 'VIDEO' in the subject line itself. That helps in improving the average open rates further.
Audio Podcasts Can Generate High Engagement Levels
In the US, 1 out of every 5 people listens to podcasts every week. Comparatively speaking, podcasts are a lot less 'demanding' than video content – in the sense that they do not demand the audience's undivided attention. A person might find a video interesting enough – but may simply not have enough time to watch it in full (and hence, miss out on important information). To avoid such 'drop-offs', experts on digital marketing services often convert videos with maximum engagement into audio podcasts (i.e., mp3 format). When shared, these podcasts can connect with more people – and gather value from the communication – even when they are doing other stuff. Of course, the audio quality of podcasts has to be of the highest order.
Prepare Video Pins For Pinterest
This is a relatively new avenue for repurposing video content on digital media. The possibility of creating video pins (from previous videos) on Pinterest started from 2020 – and as long as these videos are less than 2GB in size, and 15 minutes in length, they can be easily posted on the platform. The task is straightforward enough: images of the RIGHT size have to be added on the user board, and the videos need to be linked to these images. For optimal visibility, adding a title, a cover image, and suitable hashtags to the video pins is a must. Apart from building total video viewership counts, repurposing videos on Pinterest also helps in boosting referral traffic volumes (for websites).
Note: Personal account holders can use Idea Pins to reshare videos. These Idea Pins are somewhat similar to IG  stories in terms of functionality.
Use Videos to Churn Out Infographics and Other High-Value Online Resources
Once again, this form of video content repurposing is all about making things 'easier to consume' for the average audience-members. The key information and branding elements from the video can be neatly summarised in an infographic, or a checklist, or any other visually-rich template. Such content formats can be quickly grasped, and offer a much clearer snapshot of any particular topic (compared to a relatively long video). Infographics are easily shareable as well – ensuring exponential reach of the information.
To establish themselves as thought-leaders, brands can also consider repurposing video content in ebooks, whitepapers, survey reports, and similar 'high-value' resources. In fact, these resources can double up as gated content – which are used for collecting information of potential clients.
Craft Information-Rich Presentations With Video Content
When it comes to visual storytelling techniques, video marketing is hugely effective. However, other high-value design formats, like presentations (PPTs) and PDFs, also need to be explored. The main message / information from videos can be recrafted in SlideShare presentations as well as Scribd PDF documents in a crisp, visually appealing manner. It is important to add a clear call-to-action to such PPT presentations – to bolster on-page traffic figures. Using video content to prepare presentations can also deliver SEO benefits.
Organise Webinars To Boost Overall Video Reach
This method is particularly suitable for repurposing videos with relatively niche content. Webinars can be aggressively promoted to bolster the interest of the target audience – so that the viewership and reach of the videos are maximised. Certain additional details can also be added to the original video, to make sure that the webinar indeed serves as an effective retargeting tool. Even for viewers who have not watched the original video can be reached with the webinar – enabling them to get valuable, pertinent information. There are multiple platforms for hosting webinars, which can be used by digital marketers.
Note: Informative videos can also be utilised to create digital and / or printed 'how-to-guides', FAQs, brochures, and other such material.
A recent survey revealed that nearly 93% of online marketers are happy with the positive returns-on-investment (ROI) delivered by video content on digital media. Now, this value can be magnified further – when the content itself (which has already found favour among the target audience) is repurposed and reused in various other formats. According to a ReferralRock report, ~94% marketers repurpose content – with a view to grab more eyeballs, bolster traffic retention, and increase chances of leads & enquiries. On the World Wide Web, people consume content in different ways – and instead of relying ONLY on video viewers, your communication should reach out to everyone.
Expanding the reach of high-value content is the prime reason behind video repurposing. Don't let your best content be limited to single-time use!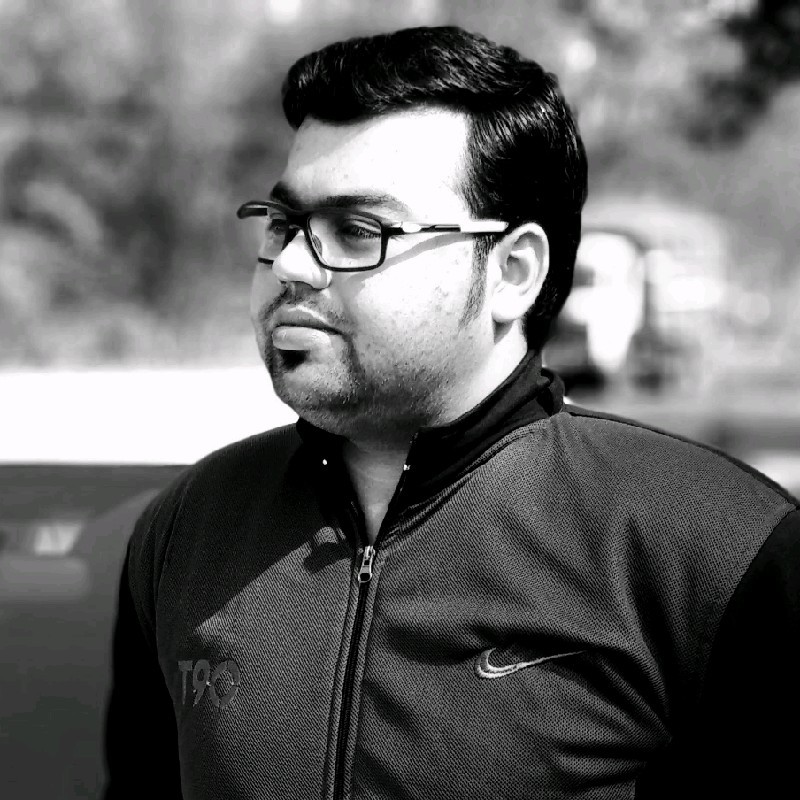 Starting a New Project, or
Want to Collaborate with Us?
Starting a New Project, or Want to Collaborate with Us?
Starting a New Project, or Want to Collaborate with Us?