Top 10 Instagram Marketing Strategies That Works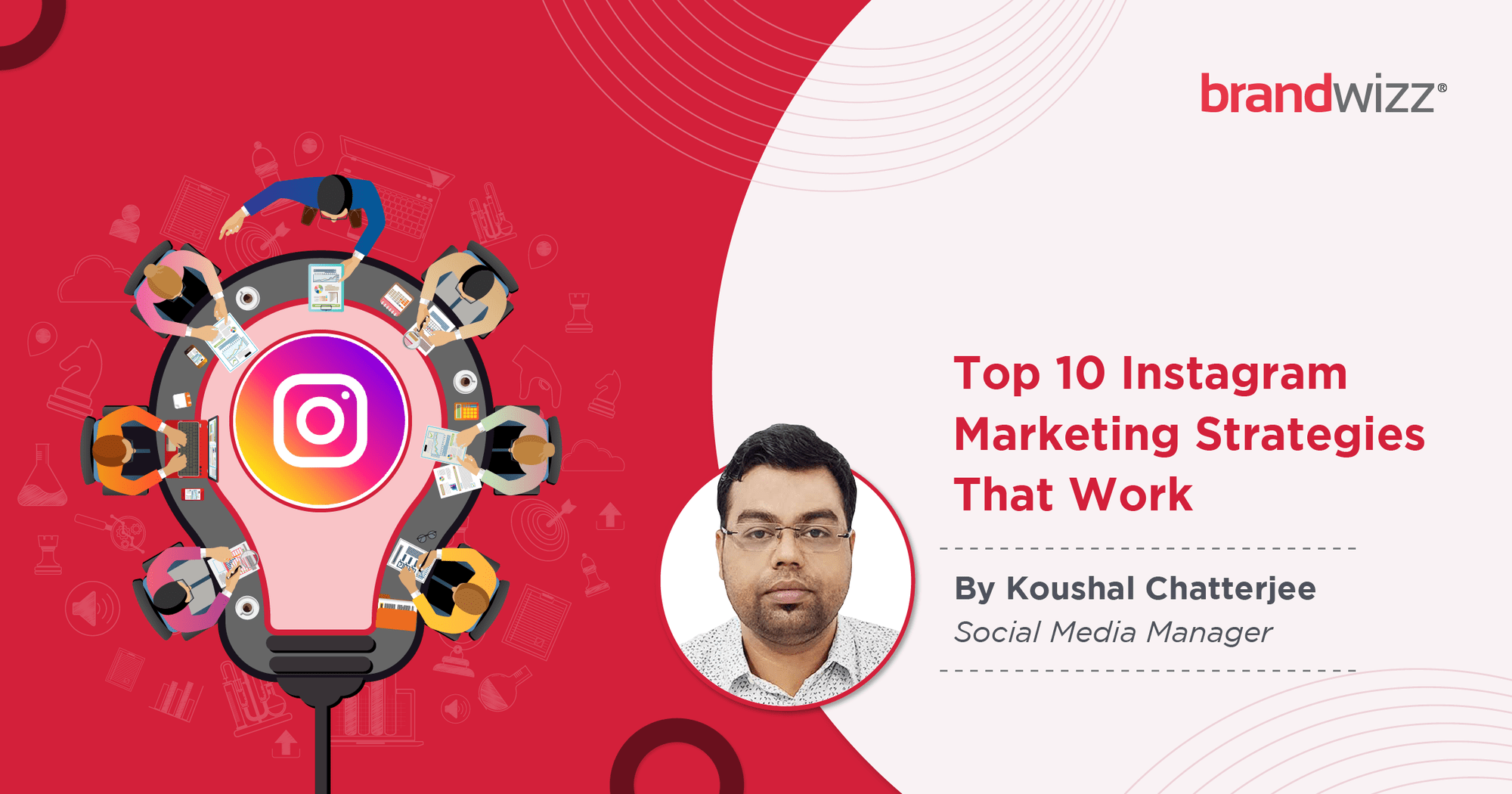 While LinkedIn and (probably to a lesser extent) Facebook hog all the limelight as the most important social media platforms for business, Instagram somewhat flies under the radar. This is rather surprising, given the fact that nearly 80% potential buyers use IG to learn more about products/services (Instagram is an effective product discovery tool for ~84% customers). When it comes to paid social media marketing too, Instagram is important – with 39% online marketers leveraging the IG ad platform to drive up leads and revenues. With the right strategies in place, businesses can indeed connect with a large pool of prospective buyers through Instagram.
So, what are the best practices when it comes to Instagram marketing? Let's find out:
Analyse Your Target Audience Profile; Understand The Competition

Unless you have a fairly clear idea of 'who' is going to view and engage with your instagram posts, it would be well-nigh impossible to create a customised content strategy on the platform. Study the followers of your competitor brands and find out more about the people who engage with relevant posts & hashtags (that can be related to your business). Consider the audience demographics too (age, gender, finances, location, etc.), to craft content that they can relate to.

Before getting started with your own IG business profile, conducting an in-depth competitor analysis is an absolute must. Try to get insights about the posts that generate maximum engagement, what the frequency of posting is, the hashtags and captions being used, and more. Such competitor account audits will help you gain more insights to optimise your own account.

Note: Make sure you know WHY your business should be on Instagram. Don't be there 'just because everyone else is.'

Create Complete, Optimised Instagram Profiles

Trying to establish branding & communications on Instagram, without setting up the profile section properly, will be a rookie mistake. Any professional expert on Instagram marketing strategies would advise completing the IG profile first for businesses. Use a high-quality image (preferably brand logo) as the profile photo, together with a concise yet engaging bio that neatly sums up what your brand is all about. There should be a clear call-to-action (CTA) in the bio as well. Set up the covers and the stories highlights in a seamless manner – so that nothing seems cluttered or out of place. Of course, there is no single rule of thumb, when it comes to IG profile optimisation. Things vary with the nature of businesses.

Be Authentic; Follow A Content Calendar

While Instagram can directly drive sales for eCommerce and certain other B2C sectors, conversions do not happen overnight through social media platforms for B2B brands. Instead, the focus should be more on brand storytelling, giving a human, authentic touch to your posts/captions/stories, and pave the way for two-way conversations. Your viewers should get the feel that they are engaging with a living, breathing human. No one wants to interact with a faceless business.

Like any other social media channel, being haphazard in your content-sharing behaviour on Instagram is never a good idea. Do your research, to come up with definite content buckets/pillars (max. 5-6) that would include all types of posts you plan to share. Ideally, this content calendar should be prepared at least a month in advance. That would spare you last-minute hustle – and make overall content planning for Instagram that much easier.

Add A Creative Touch To Stand Out

A lot of brands make the folly of trying to directly "sell" on Instagram. This pulls up overall competition levels (with a lot of "sameness" in the communications), and plenty of noise being created. In order to stand out of the crowd, being creatively different is the best option. Make sure your IG graphics are top-notch, and are successful in creating a niche and recall value for your brand.

First things first, Instagram is a visuals-first platform. That's precisely why aesthetics should be prioritised, while conceptualising posts on this platform. Use colours, fonts, logos & more in an attention-grabbing manner – and craft your messaging with wit, intelligence, and a lot of creativity. If possible, you can have a bit of humour as well.

Pay Attention To IG Reels and Stories

As many as 85% businesses use Instagram Stories for marketing & promotional purposes. With over 500 million daily active users of Stories, this is hardly surprising. Practically every creative digital marketing agency advises their clients to leverage IG Stories to drive up user-interest and engagement levels. In addition to products/services and brand content, interesting user-generated content can be shared here as well. There can be Q&A on poll stories too – while eCommerce businesses can have a 'swipe' option to redirect visitors to product landing pages. The possibilities are flexible and endless.

In present-day social media marketing plans, the importance of short-form videos is immense. Instagram Reels come up trumps on this count, with the maximum average engagement levels (the viewing duration is over 50 minutes per session) being higher than any other channel. Through engaging Reel content (BTS footage, how-to-tutorials are excellent examples), businesses can connect with new audiences and make their brand communities stronger.

Look Out For User-Generated Content

On Instagram, people follow a brand to understand the latter, and engage with the content it shares. As such, these people double up as powerful content sources as well. Encourage your audience to share custom user-generated content (UGC) that would add a level of trust, authenticity and a bit of unpredictability. Such content can range from a simple post comment, to videos of people using specific products/services.

Providing effective hooks to the audience for sharing user-generated content is not difficult either. Consider 'regram'-ing photos/videos shared by others – and tag the original content-creator in that post. Everyone wants to grow their follower count – businesses and individual buyers alike. User-generated content makes it a #win for everyone concerned.

Use Hashtags Smartly

While hashtags feature prominently in instagram marketing strategies, using too many (unrelated) hashtags in every post is tantamount to spamming. Your focus should always be on finding and using hashtags that bolster the content discoverability and relevance on the platform. Consistently implementing brand-specific hashtag(s) is also a smart option.

While Instagram allows up to 30 hashtags in each post, following the "less is more" formula is advisable. Instead of trying to target hashtags that are too broad or generic, consider using niche hashtags (beyond the brand hashtag). Your target audience is already interested in these hashtags, and what matters is your IG post's ability to connect with them.

Note: If you have specific hashtag banks, revisit them regularly and update as required.

Maintain Consistency In Visual Identity

If you are new to social media marketing on Instagram. There can be an overwhelming urge to show off your creative best. While doing so on a visual platform is right, due care has to be taken to ensure that the visual identity of the brand remains constant across all platforms – other social media channels, websites, and others. People should be able to identify' your brand voice, and be familiar enough to engage with your posts.

When it comes to content and messaging on Instagram too, maintaining consistency is of paramount essence. Establish a set of colours, fonts and graphic styles that you wish to use on the platform – and use them across all IG communication. All copies – right from captions, scripts and text overlays – should be aligned to your Instagram marketing objectives. Your brand voice has to be unique.

Pull Up Your Follower Count Organically

Coming up with content marketing strategies and creative ideas for instagram can all be a bit of a waste, if there is hardly anyone following your profile. This, in turn, brings to light the importance of steadily growing your IG follower count. From the very outset, engage with the content from accounts you follow (that would motivate others to visit your business profile). Make sure people can look up your account easily (i.e., there has to be easy searchability). Before starting to actively engage with other accounts, populate your profile with a few (say, 20) high-quality posts. You might also consider collaborating with carefully chosen brand influencers/ambassadors.

On Instagram, there is the option of 'purchasing' followers on post views/likes. Stay well away from such artificial growth avenues. Not only will such activities offer zero long-term benefits, but (as per the latest Instagram APIs) your account might also get penalised. Organically growing IG follower base takes a lot of effort – be prepared to put in the hard yards. Consistently.

Take Advantage Of Instagram Ads

Paid ads on Instagram can reach almost a third of all users of the World Wide Web. More importantly, 1 out of every 2 customers confirm that IG ads boost their interest about a brand. Recently, a business managed to boost its overall sales by 16% through a three-week ad campaign.

The above stats clearly indicate that advertising on Instagram, when done in an optimal manner, can deliver significant benefits. You can transform any IG post into an ad – simply by boosting it (make sure your IG account is connected to the Meta Business Suite). If you are prepared to go bigger, try working with a full-blown ad campaign on Instagram. For such campaigns, create ads carefully, select your primary goal, specify your target audience, and budget. That's it, your ads are good to go.
Note: With 43% IG-users shopping from the platform every week, having an Instagram Shop can also yield rewards.
More than 18% of the global population use Instagram. In terms of active users and reach, it is the fourth-biggest social media platform in the world. Brands (both B2B and B2C) have already started using the platform to expand their reach and business awareness among customers – with up to 15 brand stories being posted on a monthly basis (by a business). The stats well and truly justify why any top creative digital marketing agency includes brand-building on Instagram as an integral part of its bouquet of social media marketing strategies.
On average, Instagram helps 8 out of every 10 buyers to arrive at their final purchase decisions. Having optimised IG profiles is no longer just an option for businesses!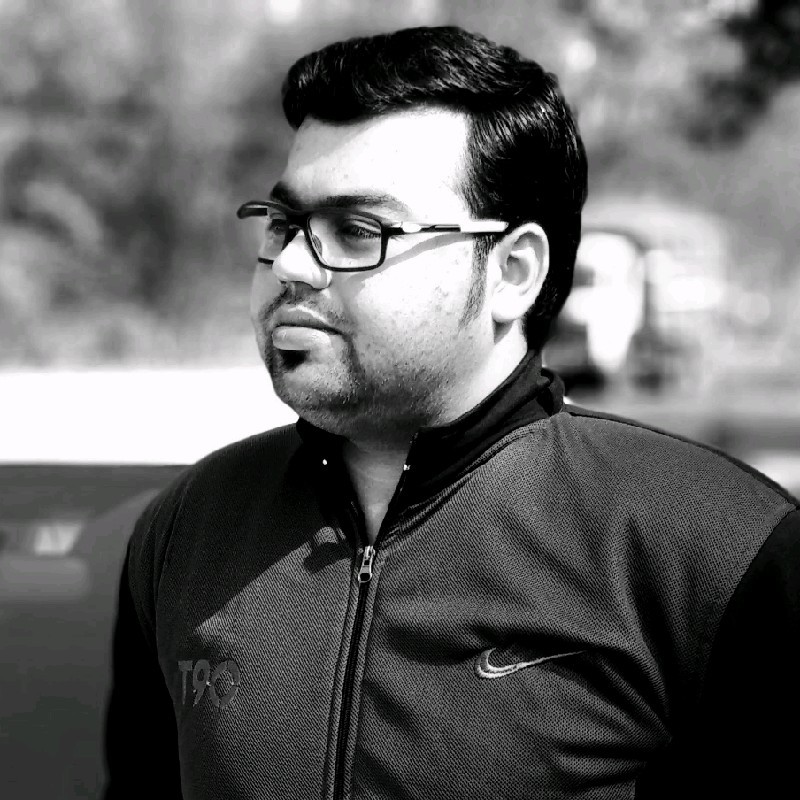 Starting a New Project, or
Want to Collaborate with Us?
Starting a New Project, or Want to Collaborate with Us?
Starting a New Project, or Want to Collaborate with Us?