Branding & Communication: Emergency Toolkit for B2B Exporters In The Post-Pandemic World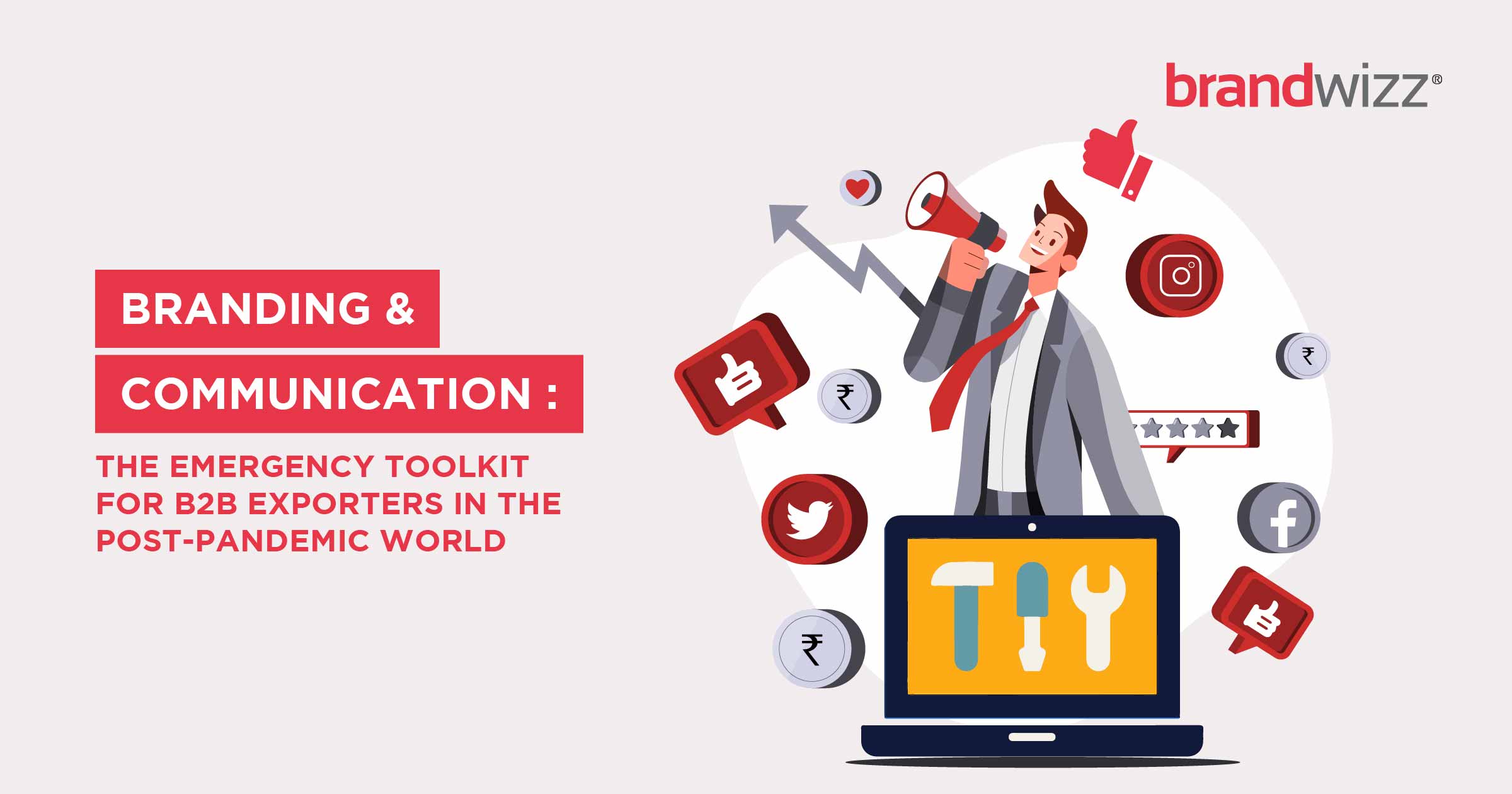 Corporate branding and communication have always been key components in the digital marketing strategies of B2B exporters. In the post-pandemic world, however, things have become more challenging. The relationship between communication and branding has become more symbiotic than ever before – and for manufacturers & exporters, the priority is squarely on: a) building a brand USP that resonates with the target audience, and b) making people feel 'connected' with their businesses. Here's a roundup of how B2B exporters are using branding & communication as an emergency toolkit in the post-pandemic world:
B2B Marketing Communications Are Evolving
In-person events, exhibitions and interactions used to be the life and soul of B2B marketing. That, however, was before the pandemic struck. Businesses are reinventing their ways to communicate with customers – and digital channels are playing a big role in this context. From vlogs and podcasts, to social media engagements – manufacturers & exporters are pulling out all the stops to 'remain close' to buyers.
Along with the tools of communication, the messaging tonality is changing too. Empathy has become one of the must-have features in marketing pitches and interactions. The focus has shifted towards making business communications more relatable – with, as and when possible, a touch of humour or special deals. Times are tough, and a bit of lightness does not hurt.
Digital Transformation Has Emerged As The New Normal
Even before the arrival of the pandemic, technology was already an integral part of buyer experiences. A business only had to make sure that the level of customer-satisfaction it delivered was better than that provided by its rivals. However, in the post-pandemic world, things are no longer that simple.
Thanks to the raging pandemic, the world has 'turned digital', and buyer-expectations have well and truly skyrocketed. As such, B2B exporters have shifted their focus on constantly improving the conveniences and overall buyer-experiences they offer. The race is no longer only with competitors – if a business does not upgrade its own operations, it cannot stay afloat in the present-day world.
Greater Personalisation Has Become Key For Branding
The pandemic had forced people to remain stuck indoors. At the same time, the online space has become increasingly saturated, and the number of options available right at the fingertips of buyers has gone up considerably. In such a scenario, it has become imperative for businesses to make their brands stand out – and personalised communications are the most powerful tools for this purpose.
In the post-pandemic world, marketers are relying on AR/VR and other immersive technologies to engage their target audience and boost the overall brand recall values. Many companies are using innovative gamification strategies to stay a step ahead of their rivals. Personalised communications may not necessarily translate to immediate sales – but they are very useful to keep B2B exporters and their clients 'close'. Mindspace matters.
Transactions Are Not Everything; Relationships Are
While this was important before the pandemic happened, the importance of being able to establish strong customer relationships has now become higher than ever before. Cracking B2B deals – particularly when it's not possible to meet potential clients face-to-face – is a major challenge. To overcome this, businesses are striving to showcase their transparency, efficiency and reliability through their communications.
A critical cog in the customer communication wheel is the support service that a B2B exporter provides. Right from order placements, to interactions and deliveries – most (if not all) phases in the B2B chain are happening online. Customers should be able to resolve their queries immediately – and that's precisely why having a round-the-clock customer support service is important. Building trust is what matters most.
Value Prepositions Are Becoming Vital In Brand Positioning
On average, around 6 out of every 10 consumers are open to switching to white-label products (although the figure varies across industry verticals). B2B manufacturers & exporters have realised that customer-consciousness levels are increasing – and while things like product/service quality and price ranges are still important, the main focus has shifted to the value proposition of brands.
In order to consolidate their positioning as value-based businesses, B2B solution providers are highlighting their social responsibilities, sustainable operations, ethical sourcing standards, and other such qualities in their marketing communications. Doing this is giving a boost to the overall brand-values, and creating a positive perception in the minds of buyers. Everyone wants to work with a company that 'cares'.
Post-Pandemic B2B Marketing Is All About Agile Cycles
The onset of the pandemic has made it absolutely necessary for businesses to be flexible and 'nimble' in their marketing & brand-building activities. There is practically no room for error, and companies have to quickly sort out what is working, what mistakes (if any) have been made, and how competitors are evolving. A PR crisis due to a faulty messaging strategy in these times – when customers can easily switch brands – can be disastrous.
Agility in B2B marketing communication has a lot to do with patiently 'listening' to the target audience, and 'trying to understand' their precise pain-points and requirements. The pandemic has changed the world – and at present, companies that can capture customer sentiments are likely to succeed.
The Rise & Rise Of Data-Driven Storytelling
With pandemic-related stresses still looming large, the last thing people want is having to decipher complicated marketing messages. That's precisely why businesses are making their communications simpler, and with as much positivity as possible. In order to make a mark in the fiercely competitive B2B influencer landscape, manufacturers & exporters are using data-driven storytelling techniques in all their interactions.
To ensure seamless storytelling that would indeed boost user-engagement levels and (hopefully) nudge people towards converting – the onus is on marketers to craft content that people will find meaningful and relevant. With the growing popularity of m-commerce, B2B companies also have to ensure that all their communication tools (website, social media ads, etc.) are optimised for mobile devices. Minimal disconnect, optimal results.
Right from getting a precise idea of customer requirements and devising smart digital marketing strategies, to boosting user-engagements and establishing & maintaining a unique brand voice – the importance of marketing communication cannot be overemphasised. In the pandemic-ravaged world, B2B exporters need to evolve their branding & communication strategies and be more meaningful, relevant, sensitive and decisive in their messaging. Surviving and thriving in these challenging times is not the easiest task in the world – but with the right marketing communication strategies, B2B exporters can definitely accelerate their business growth.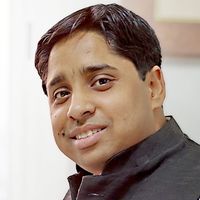 Co-Founder & Director at Brandwizz Communications Private Limited, Sayak entered the business of Communications Designing at the age of 21. He specializes in Internet Marketing, Communication Designing, Social Media and Experiential Design projects.
Starting a New Project, or
Want to Collaborate with Us?
Starting a New Project, or Want to Collaborate with Us?
Starting a New Project, or Want to Collaborate with Us?