How Can FMCG & Consumer Brands Get The Maximum SEO Benefits?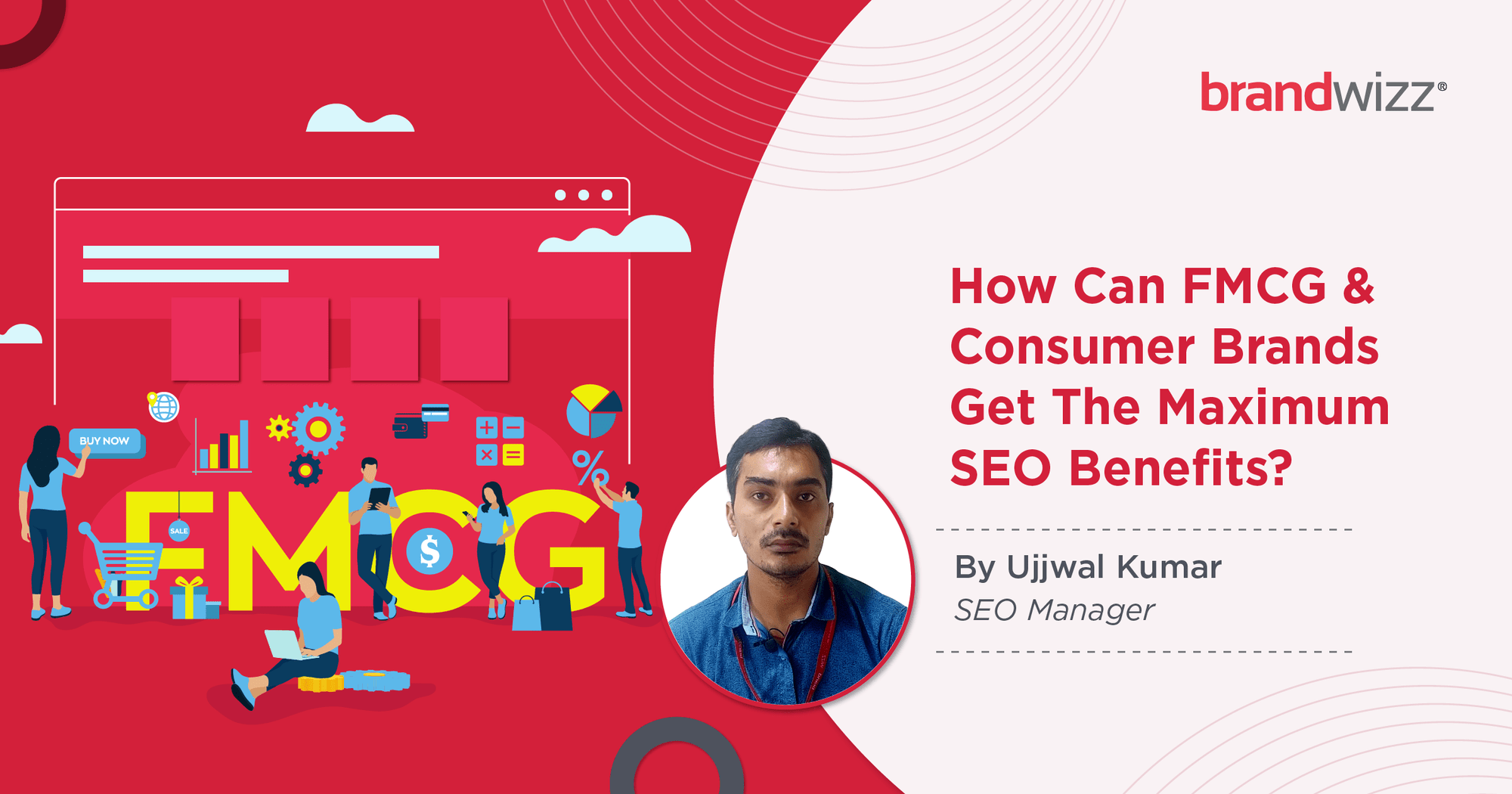 As far as the fast-moving-consumer-goods (FMCG) sector is concerned, the future is definitely online. Traditional brick-and-mortar stores are increasingly giving way to online retail (or e-retail) – with the latter projected to grow at a CAGR of just under 20% in India till 2025. This, in turn, has brought the importance of search engine optimisation (SEO) for consumer products businesses to the fore. Right from ensuring maximum online visibility and tracking business opportunities, to facilitating profitable remarketing, gathering potential & existing buyer details, and boosting sales (i.e., conversions) – an expert digital marketing company in Kolkata can help FMCG brands stay ahead of the competition in a myriad of ways. With the D2C (Direct-to-Consumer) model of business steadily shifting to the online space, here's a roundup of how SEO can help FMCG and consumer products:
Connect With A Wider Audience and Gather Information On Potential Buyers
Nearly 64% of the global population are active internet-users in the present-day world. Hence, it is pretty much a no-brainer that, by going online and implementing smart SEO strategies, FMCG brands can connect with a potentially vast target audience, showcase their products, and pull up sales significantly. Apart from eliminating the 'physical distance factor' and ensuring greater business visibility, SEO has also made it possible for D2C sellers to understand the detailed profile of existing/potential customers, and strategise accordingly. More buyer information empowers more effective marketing & promotion for consumer products.
Focus On Better UX To Remove Buyer Friction Points
From website loading speeds and overall page navigation structure to site responsiveness, content signposting, use of images/videos and checkout ease & security – there can be multiple points where the user experience is hampered. Given the sheer number of options that buyers have (for practically any FMCG product), poor UX automatically results in website drop-offs and declining sales/enquiries. Carefully researched and properly managed onpage SEO services can minimise such risks. A FMCG brand can easily work with the best SEO company in Kolkata and create fully optimised and user-friendly websites (the main touchpoint with buyers). Put in another way, SEO helps businesses strengthen their 'customer-first' approach in the online space.
Establish Brand USPs In An Innovative Manner
The impressive growth rate of the consumer goods sector in general, and online retail in particular, is set to gain further momentum over the next few years. By 2025, the value of the worldwide FMCG sector will zoom to around $218 billion. There is no dearth of similar (in fact, identical) products – and to be successful, a brand needs to establish their USPs as key product differentiation factors. In addition, positioning a company as an intellectual leader/thought leader from the domain (and not just a seller) is also important. These are facilitated by end-to-end SEO strategies. Also, when FMCG companies get more visibility and traction online – opportunities to display brands in a more innovative manner go up a lot. With good SEO, brand recognition and brand recall values can increase manifold.
Higher Online Authority Translates To Better Profits
While it is a lot different from the typical buyer journey in the B2B sphere, customers of FMCG products do not make major purchases right after the AWARENESS phase. It is only natural for people to look for further information – and when they can access a brand's website easily, and the overall user-experience is optimised, online authority goes up. Sales and profits rise, as a direct result. Of course, it is important to collaborate with an agency that is regarded as the best digital marketing company – to ensure that the benefits of SEO are indeed leveraged, and the digital strategies are modified as and when required.
Content Marketing For Greater Visibility and Engagement
Content marketing as a whole (blogs, vlogs, images, videos, etc.) has emerged as one of the most important components of overall SEO campaigns. By generating engaging and SEO-optimised content (onpage and offpage), FMCG brands can seamlessly share information with target buyers, drive interactions, and resolve pertinent queries. This trend of creating 'user-oriented content' is growing stronger – with brands talking more about how they can fulfill buyer needs (instead of just highlighting product features). The importance of user-generated content, or UGC, is growing as well. Such content (reviews, opinions & more) add greater authenticity and trust – which is invaluable for consumer brands.
Note: Between 2019 and 2024, the number of social media users will increase by nearly 500 million. As such, social media optimisation (SMO) has also become an absolute must in FMCG marketing.
Better Control Over Branded Search Options
For any consumer brand, products are the biggest assets. As the experts from the best digital marketing agency in Kolkata would agree, it is extremely important to 'own' as much of the first page of the Google SERP as possible, for branded search queries (i.e., when someone searches with a particular brand name). Apart from web pages, this presence can extend to map listings, knowledge panels, videos and even social media links. The key here lies in understanding that, there is high competition with vendor websites in the D2C business space – and taking control over branded search is of paramount importance.
Note: SEO also helps brands to gain greater online exposure for unbranded search queries. Proper keyword selection – backed by detailed research – is essential for this.
Grasping User Intent Is The Key
Both for organic as well as paid search marketing, having a thorough understanding of 'user intent' can make a big difference. Apart from making sure that the website (or other brand resources) are indeed addressing buyer queries & problems – user-generated content also offers valuable insights on the type of search queries that are used, how keywords can be framed around these queries, and the manner in which each web page needs to be optimised. There are regular updates in the Google search algorithms as well, and systematic SEO services are required to stay on top of the ever-evolving digital world.
Better Remarketing Opportunities
Not everyone who visits consumer product websites end up making purchase(s) at the first go. 360° SEO strategies have made it possible for sellers to implement remarketing plans – in order to bring back such apparently 'lost leads'. For existing buyers as well, it is possible to build brand loyalty levels and upsell products through remarketing. Any agency that claims to be the best SEO agency in Kolkata has remarketing as an important part of its service portfolio. In the D2C sector, digital promotion is not a one-shot game – SEO makes sure of that.
Build Authenticity Through Online Reputation Management
On the World Wide Web, business reputation matters in a big way. This, in turn, brings the spotlight on online reputation management. Many businesses make the folly of considering this as afterthought – only to be swamped by loads of poor reviews and unanswered customer queries. As part of ongoing SEO endeavours, FMCG brands should adopt a prompt & professional approach while responding to user reviews, suggestions and general feedback. Handling negative reviews in a systematic manner is particularly important. For nearly 90% buyers, online reviews are an important deciding factor. In the competitive online space, a brand cannot survive with a negative reputation.
Mobile-First Approach Is Essential
SEO strategies for FMCG and consumer brands have been revolutionised over the past few years by two main factors. Firstly, the importance of local SEO has skyrocketed – with buyers looking for product/service providers 'near them.' The other is the rise and rise of mobile searches, with more than 70% online search happening from smartphones. People want information right on their fingertips (quite literally) – and businesses have to live up to this challenge by making their digital footprint more powerful, with a 'mobile-first' perspective. Through mobile marketing and local SEO, FMCG companies can win big.
The Need For Integrated SEO Strategy
Unlike paid advertising, SEO does not yield results overnight. Consistent effort on a full-time basis – along with digital marketing expertise – is needed for success. That's precisely why more & more FMCG companies are working with top SEO agencies, to make their online marketing more well-rounded, customised and adherent to the latest SEO best practices. It is important to chalk out a long-term business strategy based on overall goals, and professional help (in the form of SEO consultation and strategy-making) is needed for that.
Around 69% of customer journeys on the online space starts with search (both for branded search and unbranded search). Even for cases where the actual purchase takes place at a physical store, ~64% of the shopping happens on the World Wide Web. There is no room for doubting the need for effective, updated and result-oriented SEO strategies for the growth of FMCG brands. The onus is on business owners from this sector to collaborate with the best SEO company in Kolkata (or any other city, for that matter), determine strategies, and implement them to reach a wider audience and optimally leverage the web. The competition levels are growing exponentially – and implementing a proper digital marketing plan is essential for staying a step ahead at all times.
The total spending on e-retail in India is all set to breach the $300 billion mark by the end of 2030. If your SEO game is not up to scratch, you will be missing out big time!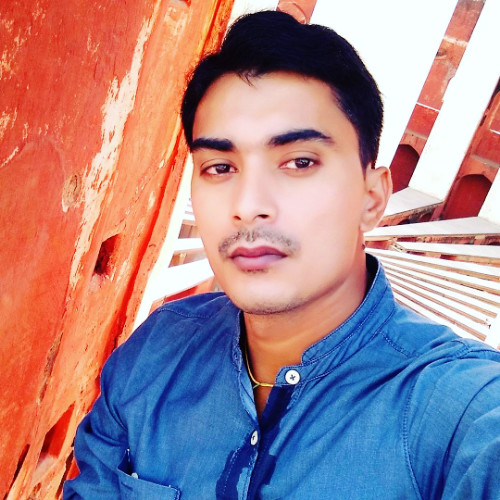 Ujjwal is an Assistant Manager- SEO at Brandwizz Communications. Expertise in Technical SEO and On-site SEO Optimization. Understanding of complex is an advantage. Passionate for Cricket & Travel. Keen to uncover new information.
Starting a New Project, or
Want to Collaborate with Us?
Starting a New Project, or Want to Collaborate with Us?
Starting a New Project, or Want to Collaborate with Us?