How To Prepare A Unicorn Digital Marketing Strategy For Businesses In 2022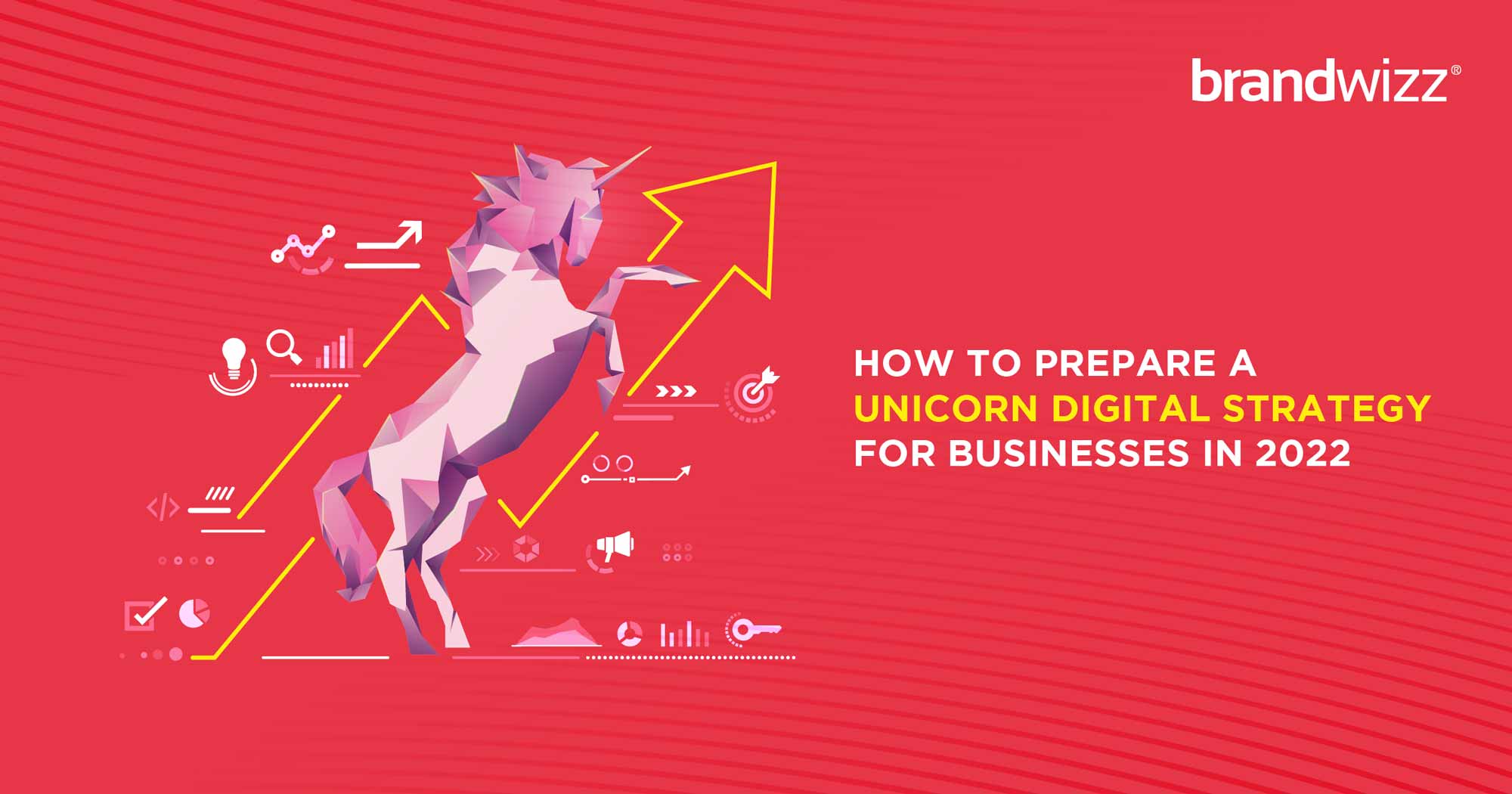 Not all efforts, no matter how sincere they are, bear fruit. In the context of online marketing, the case is even more so. On average, more than 95% marketing campaigns deliver little or no results. The balance – that elusive 4% or 5% of digital strategies – deliver the level of exceptional engagements, conversion rates, and overall results that online marketers typically look forward to (more like, hope and pray for). These 'magical' marketing plans and campaigns are the 'unicorns' – and in what follows, we will focus on how top digital marketing agency curates unicorn digital strategies for businesses should be prepared in 2022 and beyond:
Focus On What Customers Are Really Looking For
The digital marketing space is constantly evolving. There are literally millions of online marketing stats – and it is easy to get caught up in them, with the task of identifying and catering to customer needs being relegated to the background. The result? A lot of facts, figures & quotes about implementation of digital marketing strategies – but, at the end of the day, very little results.
A truly smart 'unicorn digital strategy' should always be about understanding the precise requirements of customers and 'speaking' their language. Every new marketing plan and campaign from top digital marketing agency should be driven by its potential to address the unique needs, pain-points and queries of the target audience (and not just to show off digital expertise). In effective unicorn strategies, the customer always comes first.
Repurpose Your Best-Performing Content. Again & Again.
Content marketing is a key component of digital strategies for businesses. However, content plans should be more than simply churning out videos, blog posts, advertisements, and other such pieces mechanically. In a unicorn digital strategy, the focus is always on trying to find those 'unicorn content pieces' that deliver the most value (in terms of search engine visibility, conversions, etc.).
There's an old adage that goes – 'if it ain't broke, don't fix it.' Nothing's probably truer, when it comes to formulating unicorn content marketing strategies. More than 70% of the total content value is derived from that top 2%-3% of content. The onus is on marketers to repurpose these best-performing content – in the form of videos, blogs, infographic, ads & more. Put in another way, 'unicorns should breed more unicorns' – at least as long as newer unicorns are discovered. #superremarketing
Leverage The Social Space; Curate, Learn & Share
The world has close to 4 billion active social media users. The importance of social media marketing (SMM) in particular, and the social space in general, is higher than ever for framing 'unicorn strategies' that would actually connect with target customers. However, randomly sharing each and every content on social media channels – without doing adequate research – does not cut the ice. Businesses need to understand which platform(s) their customers are mostly on – and share content accordingly. Top social media marketing agencies devise the content in such a way to grab the attention spans of the end users.
A lot of businesses make the mistake of being concerned about only their own social profiles. The best unicorn marketers invariably focus on curating & studying the most engaging social pages, finding the top user-generated content on social bookmarking sites (like Reddit), following pages & contributing on Medium, and using open Q&A sites like Quora for content ideas. It is also important to discover and follow relevant hashtags from high-performing social posts.
Pay Attention To The Emotional Decision-Making Of Buyers; Look For High CTRs
There is an easy way to predict whether a piece of content would be a 'unicorn' or just another 'donkey'. If there is no clear reason why people should care about that content, and it does not address any particular query/problem/pain-point either, there is very little chance of the content standing out & being noticed. Businesses and online marketing agencies have to keep in consideration that they are doing business with real humans – and unless there is an emotional pull in the marketing efforts, the latter is not likely to succeed.
Wordstream and Mobile Monkey founder Larry Kim, who coined the concept of 'unicorn marketing' in 2018, spoke about the importance of creating content that can generate excellent traction on social platforms as well as search engines. Irrespective of whether it is a targeted ad (on Adwords, Facebook Ads, LinkedIn Ads, or other platforms) or organic content – the best-laid unicorn digital strategies should ensure high click-through rates (CTR) and better conversions (through improved intent marketing).
Break The Silos Between Creativity and Technology
For businesses to get the best results from unicorn digital strategies, it is very important to move beyond the concepts of traditional marketing. Modern-day online marketers need to have holistic perspectives – that stretch right from the ideation stage (say, for a logo or a video) to the execution stage (where technology and hardcore marketing strategies come into the picture).
As a rule of thumb, effective unicorn marketing plans have a seamless blend of art & creativity, and the latest in marketing automation & technology. Campaigns can be both idea-driven or data-driven – but they should have a unique & definite value proposition to make a positive impact among the target audience. The industry has created demarcations between content, creative & digital teams – for coming up with unicorn strategies that work, businesses have to move beyond these silos.
The Need For Ideas; The Need For Storytelling
If there is one thing that all unicorn marketing strategies have in common – it has to be 'freshness of ideas'. Businesses need to explore newer ideas from different sources and platforms, like Pinterest, Slideshare, Instagram & more. Following the top industry blogs is also a great idea, to stay abreast of how others are trying to connect and 'speak' with their customers.
Digital marketing, as things stand now, is all about storytelling – taking people on an immersive, engaging journey. A well-crafted story can develop a robust brand presence, nurture a positive brand perception and strengthen brand recall. Just like unicorns have an aura about them, brand stories bring in that feel of uniqueness about businesses that is likely to appeal to target audiences.
Who Can Frame Effective Unicorn Digital Strategies?
The easy answer to this is, of course, any good 'unicorn marketer'. However, such expert marketers are very rare (maybe not like the mythical one-horned beasts, but you get the idea) – and it takes a special combination of skills to make a mark as a 'unicorn strategist'. From a penchant for analysing customer-engagement & behaviour on social media and the capability to frame optimised content strategies, to paying attention to campaign analytics & performance and putting the best foot forward in the present-day 'mobile-first' world – a unicorn digital marketer is indeed a master of his/her game.
In the field of digital marketing, the importance of the marketers' soft skills is often underrated. In order to chalk out successful digital strategies for businesses, the marketers have to be resourceful, have the adaptability to update plans as and when required, be creatively brave enough to put new ideas & concepts to test, and be ready to collaborate with others to drive results. After all, unicorn marketing is result-oriented – nothing else really matters.
Great marketing results do not happen by chance. Digital strategists and marketing agencies can play by the rule books, churn out jargons, and keep dotting the 'i's and crossing the 't's – but unless they manage to unearth and pursue those effective 'unicorn digital marketing strategies', they will simply be playing the catch-up game. The year is 2022, the business ecosystem is growing more competitive by the minute, and being just another 'donkey marketer' is simply not good enough. Unicorn digital strategies are key for bringing – and keeping – businesses to the forefront of the race.
Donkeys are common. As are run-of-the-mill marketing efforts that hardly make a difference. It's high time businesses identified the value of the rare – that unicorn strategy – that can drive them to the pinnacle of success.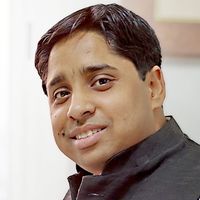 Co-Founder & Director at Brandwizz Communications Private Limited, Sayak entered the business of Communications Designing at the age of 21. He specializes in Internet Marketing, Communication Designing, Social Media and Experiential Design projects.
Starting a New Project, or
Want to Collaborate with Us?
Starting a New Project, or Want to Collaborate with Us?
Starting a New Project, or Want to Collaborate with Us?