Switching from Google Analytics to GA4: All You Need to Know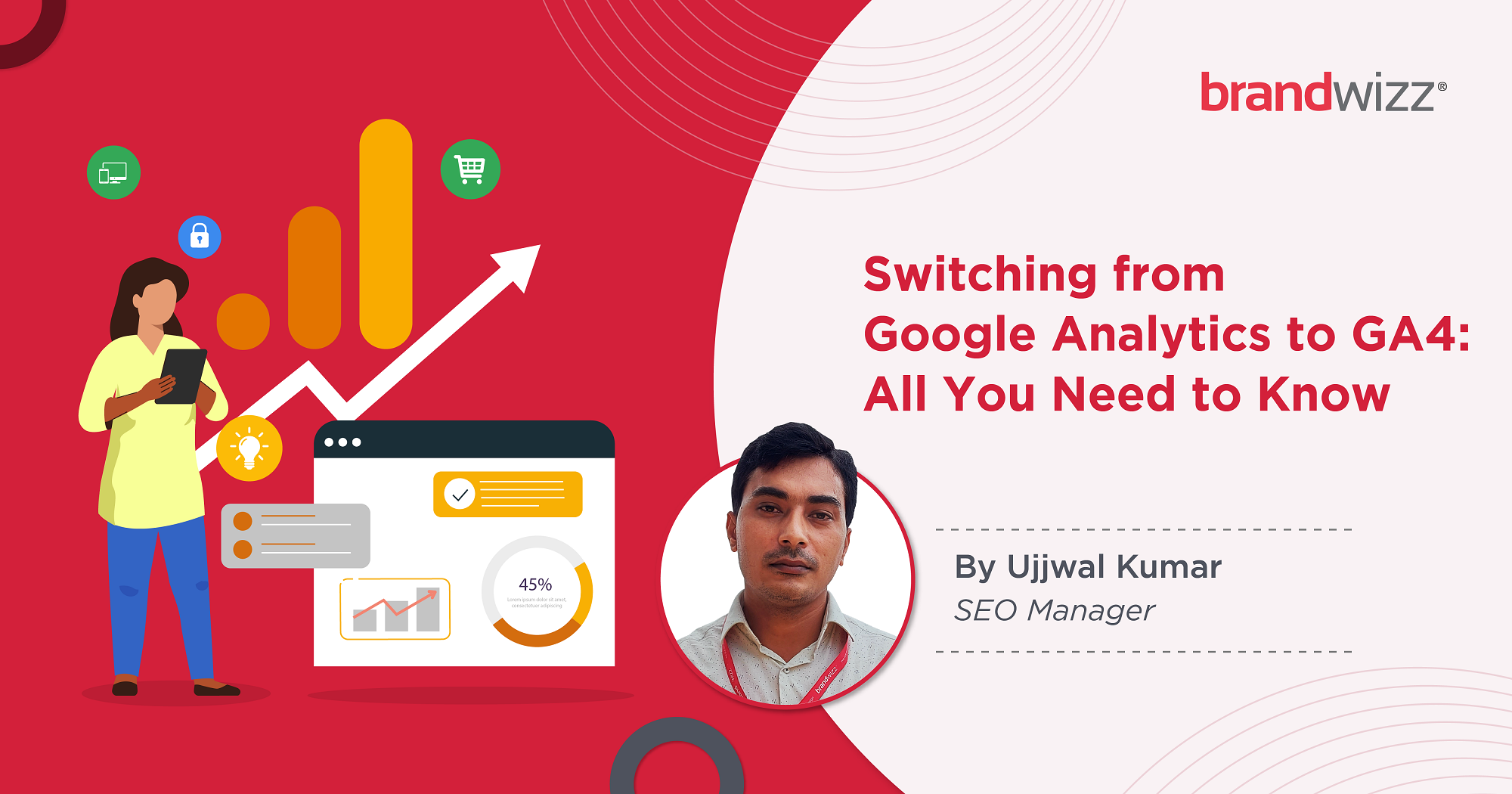 Since its arrival in October 2020, Google Analytics 4 (GA4) has garnered a lot of attention among internet marketers worldwide. In particular, the need to migrate from Google Analytics to GA4 is becoming increasingly apparent – to get more in-depth customer insights, track touchpoints, ensure data-powered attribution, and even be able to access historical data. Given that Universal Analytics and Universal Analytics 360 will stop processing web traffic hits from July 2023 and October 2023 respectively (as announced earlier this year), the onus is on the experts from every top SEO agency to get familiar with GA4 – which is all set to become the default program.
Here is an in-depth guide that will help you make a smooth transition from Google Analytics to the event-based GA4 model:
Why Is Migrating To GA4 Important?
At the very outset, it is very important to understand that moving from Google Analytics to GA4 is not just 'changing a set of code with another'. For starters, migrating historical data is not possible from Universal Analytics to GA4. The former is not a retroactive model – and as such, GA4 cannot be viewed as just an upgraded version of UA. Given that UA and GA4 are powered by entirely different data models, marketers can view data only after the new code is implemented in GA4. Upgrading from UA to GA4 is an irreversible process – and the migration has to be done without unnecessary delays.
All That's New In GA4
For experts from any top SEO agency in Kolkata, understanding the new features of GA4 is vital. The predictive modeling capability, in particular, is extremely interesting – as an audience-building tool. The two key metrics in this context are 'Churn Probability' and 'Purchase Probability'. While the former indicates the probability of people not visiting a website/app over the next 7 days, the latter would show the likelihood of website/app visitors 'converting' in the next 7 days.
With robust digital security features, GA4 addresses the growing concerns over data security & management globally. IP addresses are not stored in the GA4 model – and it is no longer dependent on cookies either. More importantly, GA4 heralds the shift from 'last-click attribution' to 'data-driven attribution'. Apart from helping online marketers understand the impact of marketing campaigns on actual conversions, data-driven attribution also brings in greater transparency and tracking options over the entire buyer journey.
We live in a 'mobile-first' world. Revenues from mobile apps are projected to zoom past the $930 billion mark by the end of 2023. GA4 makes it possible to track app activities as well (along with regular website traffic tracking). This, in turn, will enable more accurate customer segmentation and remove existing 'blind spots' over app traffic data.
Migrating To GA4: The Key Steps
Prior to initiating the migration from Google Analytics to GA4, it is important to do a complete audit of the existing UA properties and accounts. List the metrics that are being tracked, along with the tools/systems connected. The structure of the GA4 account also needs to be planned carefully (for instance, the number of streams/properties that need to be set up). All the metrics from the UA properties also have to be mapped to GA4 (although 1-on-1 mapping may not be possible).
To keep the migration from UA to GA4 systematic, proper documentation of the UA settings is important. All the property settings – right from currency & time zones, to configured filters, cross-domain tracking capabilities & more – everything has to be set up correctly. SEO agency professionals need to specify the user permissions on GA4.
Since there are significant differences between the event models of GA4 and UA, due care has to be taken to avoid mistakes during the event migration stage. The 'enhanced measurements' of GA4 can also replace some of the existing UA events.
Understanding The Different Types Of Events On GA4
At this juncture, it would be prudent to highlight the four types of event configurations on Google Analytics 4. First, there are the 'Enhanced Measurement Events' that require the GA4 enhanced measurement feature to be enabled (automatic data tracking takes place only after that). Next are the 'Automatically Tracked Events' that can be tracked without any extra configuration. Additional tracking needs to be implemented for the 'Recommended Events'. Finally, there can be 'Custom Events' that can be created inside GA4 parameters (from the 'Configure' section).
Within GA4, the custom dimensions can either be 'user-scoped' or 'event-scoped'. It is important to register these (along with other key metrics) while setting up the GA4 custom parameters. Since GA4 allows the creation of more 'conversions' (30 in a single GA4 property), it is fairly simple to finalise the goals in Google Analytics that should be migrated as 'conversions' on the new platform.
GA4 Integrations
Till now, BigQuery integration was available only on Google Analytics 360. On GA4, the integration is available – allowing marketers to seamlessly link their properties. In general too, it is important to cross-check all the existing UA integrations, and set up the links to GA4 properties accordingly.
A point to note over here. Working with the present eCommerce implementations in UA is not likely to deliver accurate data in the GA4 reports. That's precisely why eCommerce tracking should be freshly implemented in GA4 – so that the event-based model is optimally leveraged.
Getting Familiar With The Terminologies
Google Analytics 4 brings its own set of terminologies to the table. For experts from any SEO agency in Kolkata (or from any other location, for that matter), being acquainted with these terms is essential to avoid future confusions. Here are some key GA4 terminologies:
– On the website or app, actions linked with distinct users at a certain point in time are the EVENTS.
– Data collection for eCommerce is enabled by a set of mandatory and optional parameters or events. The entire range of these parameters is known as the SCHEMA.
– The JavaScript object that enables information transfer from the website property to the Tag Manager container is the dataLayer.
– For adding context to GA4 events, further metadata is generally required. PARAMETER refers to such additional metadata.
The Move From Descriptive Analytics To Predictive Analytics
Migrating from the descriptive analytics in Google Analytics to the domain of GA4 predictive analytics at one go can be an overwhelming affair. There can be data losses – leading to absence of valuable insights. Hence, it is advisable to start using GA4 with Google Analytics Universal simultaneously. That way, it becomes easy to start tracking new data, events & insights – while the historical data is still available on UA. It's all about getting gradually familiar with the new framework.
The Post-Migration Factors To Pay Attention To
Migrating from Google Analytics to GA4 is not a one-shot game. The official documentation for GA4 is not yet extensive, there can be problems in report data syncing, and issues can crop up during the analytics migration phases. In such a scenario, it is important to pay attention to certain key steps following the migration process.
The settings in the newly-setup GA4 property have to be reviewed carefully, and proper debugging is required for the right data segmentation. In fact, a thorough idea about the data differences between UA and GA4 can be done through comparisons. The integrations that might have to be updated later (e.g., database, plugins, dashboard, etc.) also need to be noted. For a seamless migration, the focus has to be on iterative improvements.
Google Analytics 4 has been introduced by the search engine giant to make data collection and web traffic reporting activities smoother, more refined and more accurate than ever before. The platform also addresses the growing concerns over customer privacy & security – thanks to its significantly lower reliance on third-party cookies. The transition from Google Analytics to GA4 might not be the easiest of tasks for the marketers from any top SEO agency, but it's something that has to be done – and with a proper understanding of the new platform and the advantages it brings to the table, the move can be completed in a seamless manner.
Get ready to make the shift to GA4. After all, you can't afford to fall behind the eight-ball!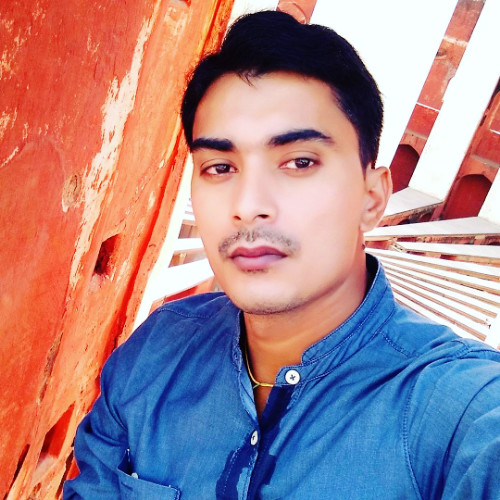 Ujjwal is an Assistant Manager- SEO at Brandwizz Communications. Expertise in Technical SEO and On-site SEO Optimization. Understanding of complex is an advantage. Passionate for Cricket & Travel. Keen to uncover new information.
Starting a New Project, or
Want to Collaborate with Us?
Starting a New Project, or Want to Collaborate with Us?
Starting a New Project, or Want to Collaborate with Us?