Top 50 SEO Stats To Watch out For In 2023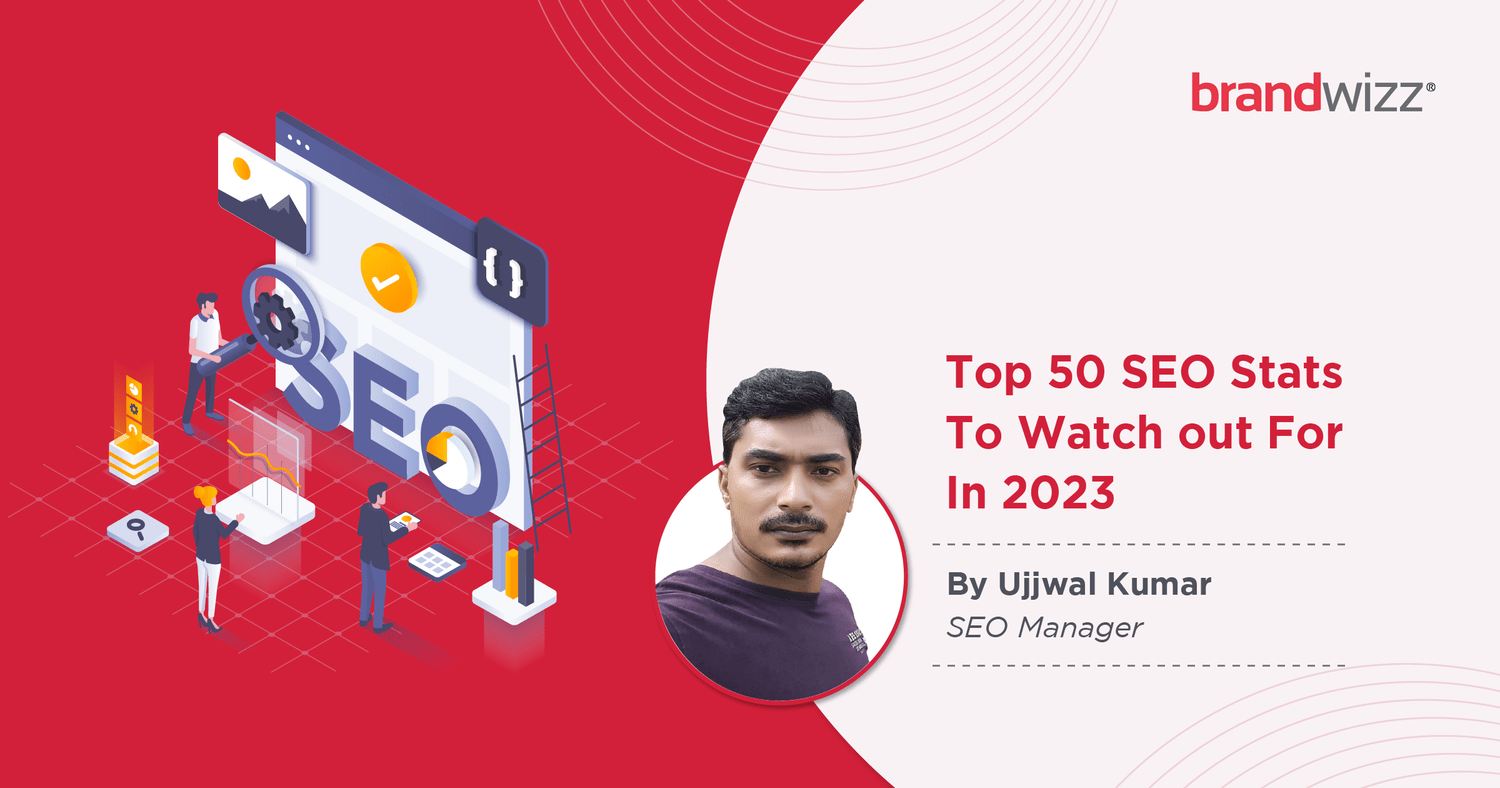 Search engines serve as the starting point of most online experiences of people – irrespective of the type of products/services/information they are looking for. This is where the importance of professional search engine optimisation (SEO) services comes into the picture. To ensure maximum online visibility and lead generation, businesses need to take all the steps to make sure that their websites rank on the first page of SERPs. After all, less than 0.8% of people bother checking the results on the second page of Google. By availing the services of any leading SEO agency in Kolkata, a business can make its website search engine-friendly, and move it near the top of online results.
Mastering the SEO game can be somewhat tricky, however. The organic search landscape is in a constant state of flux – with updates being announced regularly. It is vital to keep track of these updates, and make changes to websites accordingly. Here are the most important SEO stats to watch out for in 2023:
Search experiences impact the decision-making of 40% buyers. Buying journeys mostly start online, and organic search plays a very important role in this regard.

The average close rate (or completion rate) of SEO leads is 14X higher than the leads generated by traditional marketing channels.

Organic channels (i.e., search engines) contribute around 53% of total website traffic. Greater online visibility is, in most cases, directly proportional to more visitors.

86.9% of the total search engine market is accounted for by Google. Bing has a market share of less than 9%. Yahoo comes in at a distant third.

Less than 0.8% of people bother checking the information on the second search engine results page on Google. As they say, 'the best place to hide a dead body is on the second page of Google.'!

According to 7 out of every 10 online marketers, SEO yields better results than paid ads (pay-per-click). In fact, organic and paid search marketing campaigns should complement each other.

For SEO clients, content marketing is the most important content marketing strategy. Keyword planning, web design and user experience (UX) are also vital points of concern.

SEO can drive potentially 300% higher traffic volume than social media marketing. Of course, as experts from the best SEO company in Kolkata would confirm, SMM is also a key component of overall digital marketing campaigns.

There are up to 600 updates in the search algorithms of Google in every twelve months. The onus is on online marketing professionals to keep track of the latest changes, and implement the same in a smart manner.

The number of backlinks for the top Google search result is up to 4 times more than the other results on the first page. A stronger backlink profile automatically helps sites to generate more organic traffic.

The click-through-rate (CTR) of top Google results drops by ~10% due to paid ads, and by ~12% by Knowledge Panel results. The key lies in ensuring that the traffic volume of websites do not drop off sharply.

Effective SEO helps businesses reduce the average Cost of Acquisition (or, CoA) by 87.4%. In other words, it ensures that businesses are able to acquire qualified leads without having to incur heavy investments.

Videos help posts in getting a massive 157% boost in search results; Following the best SEO practices also helps in sites getting more backlinks and reciprocal links.

Nearly 2 out of every 3 live web pages do not have any backlinks at all. 27% web pages have backlinks from three sites or less.

Many top search results on Google are more than two years old. This implies that it takes time for a web page (including blogs) to rank on the search engine.

50% search queries have >4 words. Based on the nature of business, the length and nature of search queries vary.

Every day, Google receives nearly 3.6 billion searches. 60% of these searches are from mobile devices.

For 33% of SEO professionals, on-page factors are the most important. Images, headlines, alt text and other related elements have a significant impact on the ranking potential.

To rank web pages, over 200 factors are included in the search algorithm of Google. The challenge is to manage each of them optimally.

More than 92% of people prefer doing business with companies that have websites on the first page of local search results.

The organic CTR of the top SEO results on desktop is 8.2%; On mobile, that figure is 6.7%

76% of people who search for local results on mobile visit a business within one day.

8% of search queries are in the form of long, formulated questions.

According to 6 out of every 10 online marketers, inbound marketing generates the maximum number of leads.

Page meta descriptions are displayed by Google only 37.2% of the time. If title tags are long, the search engine rewrites them 57% of the time.

Less than 0.001% keywords have a monthly search volume of more than 10000.

Information-rich articles are preferred by 80% decision-makers (over targeted paid ads) as reliable data sources.

54.5% of all clicks are generated by the three top results on Google SERP.

1 out of every 2 users find new businesses, products and services via mobile search.

Around 95% of keywords have less than ten searches per month.

35% of the searches on mobile, and 61% of the searches on computer do not result in any clicks.

Improving User Experience is the prime focus of 35% online marketers. Structured data is a key factor for 26% SEO executives.

The Google Site (Search, Images, Maps) make up 92.9% of internet traffic volume.

By 2025, 72.7% of the online audience will access the World Wide Web ONLY through smartphones.

Websites with blogs have 434% higher number of indexed pages (on search engines), and 55% more web traffic.

53% of people abandon websites that take over three seconds to load. For every additional second of delay, conversion rates dip by 7%.

1 out of every 2 results on the first page of Google has HTTPS encryption.

On average, first page search results on Google have 1447 words. The best-ranking blogs have 1800+ words. Think long-form!

Among all Google Search Console Clicks, 46.1% are for terms that are not visible.

In the last year, mobile search queries with "near me" and "where to buy" have zoomed up by 200%.

HD videos make up 68% of all first-page results on YouTube. The average duration of these videos is 14 minutes 50 seconds.

The number of backlinks obtained by the top-ranked search results can be up to 14.5% higher.

Nearly 12.3% of search queries have featured snippets in the results.

Around half of all searches are voice-based. Voice queries, on average, have 3 to 5 words.

Less than 6% web pages manage to rank among the top ten results within 12 months of going live. According to any good SEO agency in Kolkata, organic search marketing needs to be done consistently.

Compared to short content, long-form content can generate up to 77% more backlinks.

On average, a website receives >25 clicks for every search query.

0.01% backlinks use rel= "sponsored"; 0.44% backlinks use rel= "ugc".

Web pages that have search terms in their URL generate 45% higher click-through rates than pages without them.

Factors like bounce rate, clickthrough rates, and page stickiness are – according to 30% of SEO experts – the most vital ranking factors. Together, these factors make up 'organic user behaviour.'
On average, 2 out of every 3 people use the World Wide Web to look up information on new products or services. The very fact that nearly 42% of customers arrive at purchase-decisions based on the search experiences they come across on the web. This makes expert SEO services an absolute must. By having excellent online visibility, a business website can generate healthy traffic figures, serve as a powerful lead-generation tool, and pull up overall ROI figures. All that a company needs to do is work with the best SEO company in Kolkata, that will keep a tab on all the latest updates and stats that matter – and help the underlying business leverage maximum value from its website.
The SEO domain is in a constant state of flux. If you do not keep tracking the key stats, metrics and announcements, you will fall behind in the race. Can't afford that, right?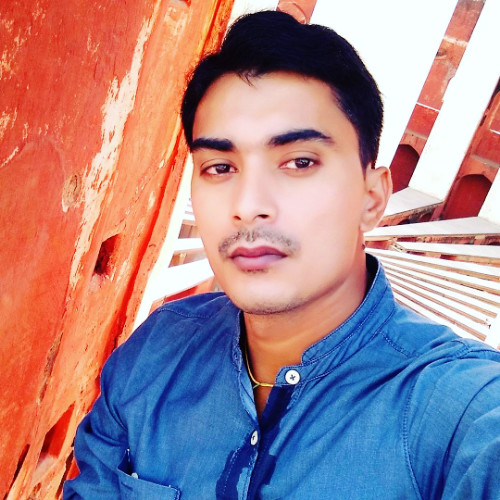 Ujjwal is an Assistant Manager- SEO at Brandwizz Communications. Expertise in Technical SEO and On-site SEO Optimization. Understanding of complex is an advantage. Passionate for Cricket & Travel. Keen to uncover new information.
Starting a New Project, or
Want to Collaborate with Us?
Starting a New Project, or Want to Collaborate with Us?
Starting a New Project, or Want to Collaborate with Us?