How Content Marketing will Shape B2B Success in 2023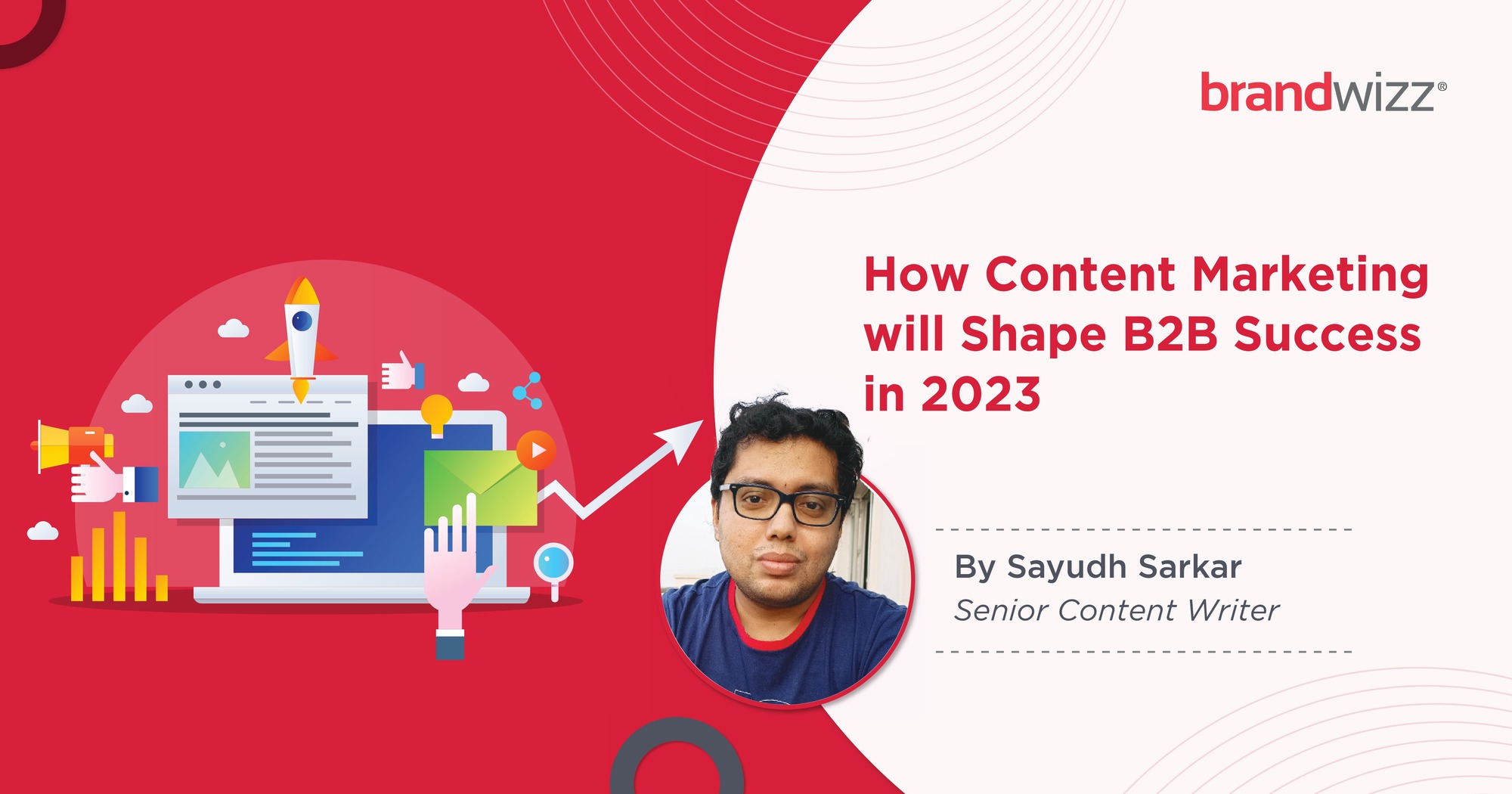 "What is the best way for businesses to grab customer attention?"
If your answer to this is "by running ads", you are probably still stuck in the 1970s. Back then, a person encountered only around 500 advertisements in a day – and had the time (and patience) to grasp the message in them. In the present-day world, things have changed quite drastically. Advertising channels have become well and truly saturated, with close to 10000 ads being encountered by the average buyer everyday. From being a source of information, online ads have become more of an annoyance. The fact that ~12% people are using ad-blocking software proves this beyond doubt.
This is where the role of content marketing (at a time when the demand for 'self-serving resources' is at an all-time high) comes into the picture. Considered as a powerful information/awareness sharing tool for the B2B sector, focused content marketing is being increasingly favoured by B2B companies. A recent report revealed that more than 80% B2B decision-makers prefer informative articles (in place of ads) to promote their businesses. The benefits of content marketing on social media are also becoming increasingly clearer. That's precisely why any top social media marketing agency in Kolkata includes content marketing in its bouquet of branding & communication services. Over here, we will take a look at how content marketing will continue to drive success for B2B companies in 2023 and beyond:
Generates More Web Traffic; Ensures Greater Lead Volumes
With more and more companies jostling for attention on the online space, higher organic traffic automatically spells greater success. By focusing on content marketing backed by in-depth keyword research, competitor study and 'buyer intent identification', businesses can easily ensure higher traffic volumes and engagement rates. People are looking out for interesting, authoritative and relevant content – and by delivering valuable information, a B2B company can position itself as a thought-leader in its sector.
Content that is overtly promotional is often avoided by prospective buyers in the present-day world. Instead, B2B organisations should spend more time and effort on creating effective 'lead magnets' – in the form of whitepapers, ebooks/ebrochures, infographic material and the like. By creating 'gated content resources' (i.e., where people have to provide their contact details to access the material), companies can get more leads and start nurturing them.
Stat Alert: Content marketing is the most important lead generation tool for >29% B2B companies.
Establishes Brand Authority; Builds Trust & Reliability
Effective content marketing should always be problem-solving and awareness-generating in nature (unlike ads with direct sales pitches). Gone are the days when cold calls/cold emails could deliver fruitful results. In fact, such communications come across as spammy – and can even prove to be counterproductive. At a time when buyers are actively trying to avoid conventional methods of outbound marketing – following a consistent content calendar is important. This, in turn, establishes the brand as an authoritative one (and not just another manufacturer/supplier).
In the B2B space, buyers have plenty of options to choose from (in practically any category of products/services). To stand out in the crowd, an organistaion has to build trust in the minds of its target audience. The focus should be squarely on building a strong brand name – instead of just being a generic solution provider. Content marketing, when done right, helps in a big way on this count. Insightful content, shared consistently, can really help in brand-building.
Stat Alert: On average, 62% buyers prefer to work with businesses that generate customised content regularly.
Greater Marketing Efficiency At More Competitive Rates
The motive behind embracing content marketing varies from one B2B company to the next. An expert content marketing agency in Kolkata can devise strategies to expand business reach, deliver better buyer experiences, build engagements, and ensure that the RIGHT CONTENT reaches the RIGHT PERSON at the RIGHT TIME. Multiple recent reports indicate businesses that have proper content-generation/content-sharing plans in place can gain important competitive advantages.
For both medium and large-sized B2B companies, the affordability of content marketing is also a key factor. Compared to a traditional paid ad campaign, the expenses of recruiting a team to handle content marketing can be up to 40% lower (i.e., cost per lead). It's all about building audiences – and that's exactly why B2B companies that actively invest in content marketing attract nearly 88% of online marketers.
Stat Alert: For 1 out of every 3 B2B companies, content marketing takes up the biggest chunk of overall marketing budgets.
Types Of Content That Help B2B Companies
Different content categories can be accommodated in an organic B2B growth marketing strategy. From downloadable resources and blog posts, to social media posts, whitepapers & more – there are many forms of content that are being made. In here, it is absolutely vital to calibrate content strategies in a manner that addresses all probable (and actual) buyer queries. Over 72% B2B customers form their buying-decisions after researching on the World Wide Web. For this huge audience, content marketing has become a powerful pre-sales tool.
Both on social media as well as for blogs/web pages, businesses can use different types of content to drive brand engagement. These include instructional content, step-by-step tutorials, strategic posts (that provide Reasons-To-Believe, or RTBs), product/service application content, opinion posts and others. A well-researched content bucket has a combination of these types of content – maximising chances of user-engagement. At the end of the day, smoothening buyer-journeys is the goal.
Stat Alert: Close to 90% B2B marketers rely on blogging for content distribution.
Better Audience Targeting ; Better Product/Service Showcasing
While content marketing offers myriad benefits for B2B, there are definite gaps over here. Properly documented content marketing plans are followed by only 41% digital marketers. More alarmingly, less than 18% of businesses even bother thinking about building legacy relationships with clients. In 2023 and beyond though, more and more B2B organisations are warming up to the need for content marketing – in order to showcase their products or services and brand USPs in an organic manner, without coming across as too 'sales-y'. Through curated content, it is possible to deliver the bigger picture to buyers. This builds customer loyalty levels.
Without correctly identifying the right target audience profile, online marketing becomes rudderless. With 92% buyers starting their purchase journeys with search (and the demand for customised experiences at an all-time high), content marketing can help in connecting people with the collateral they are interested in. Right targeting makes branding communications more effective.
Stat Alert: Content marketing is used to grow subscribers by 46%.
Facilitates Search Engine Optimisation and Business Scaling
With the lion's share of B2B buyers starting their journey with search, the importance of search engine optimisation (SEO) is paramount. With updates being released frequently, Google – by far the most popular search engine online – is growing more & more capable of filtering out quality content that people would indeed find useful. There is a discernible trend among B2B companies to push out more high-value content on relevant topics, to ensure greater organic visibility. Typically, the cost per conversion from organic traffic is significantly lower than that from paid ads.
At this point, it is important to understand that B2B purchase decisions do not happen overnight. Paid demos and advertisements can only do so much – before the costs start escalating and the ROI figures take a hit. Through well-targeted content marketing, businesses can reach buyers who are already looking for the solutions they are offering. Conversions become easier.
Stat Alert: The average B2B buyer does ~12 searches before interacting with any particular brand.
Fosters More Buyer Engagement, Leading To Higher Conversions
Content marketing, done through multiple channels, makes it simpler for potential buyers to get in touch with the top representatives of a B2B company, and complete a purchase. A recent survey has shown that 55% of respondents decided to do business with a company they had not considered earlier – simply because they have been able to engage with company leadership through high-quality content. With the help of a reliable social media marketing agency in Kolkata, companies can 'educate' audiences about their products – to help them proceed through the marketing & sales funnels.
In essence, B2B content is all about how a business 'speaks' to its clientele (prospective and existing). Through sharing unique & interesting content in various forms (e.g., video content is hugely popular), companies can build credibility. As the quality of business interactions go up, sales potential rises as well. After all, revenue generation is often the most important KPI of content marketing.
Stat Alert: Content marketing helps in building customer loyalty for 64% businesses.
Structural Thought Leadership Through Better Brand Exposure
In the realm of digital marketing, nothing is likely to work without a plan. B2B content marketing is not an exception to this. In 2023 and beyond, more companies will frame quarterly, half-yearly or annual content strategies – based on which they will frame individual communications. Doing so will establish them as a 'thought leader' from their respective domains – a corporate entity that buyers can easily recall and rely on. Great content cannot be produced as a matter of chance – a lot of effort needs to go behind it.
Given the fact that content marketing helps in bolstering brand awareness and recognition, it is only natural that B2B companies have already started upping their content game. There is at least 1 content marketer working full-time at nearly 69% companies (large companies have bigger content marketing teams). Going forward, more B2B organisations are expected to join this trend.
Stat Alert: For nearly 66% of B2B companies, thought leadership will be an integral part of content marketing strategies.
The virtues of content marketing are not lost on B2B marketers. Already, 8 out of every 10 businesses have started investing actively on custom content generation. The share of content marketing in overall B2B promotional budgets is growing steadily – and the fact that the average expenses of content marketing is nearly 63% lesser than that associated with traditional marketing forms (read: advertisements) is further driving this trend. By partnering with a reputed content marketing agency in Kolkata, B2B companies can get a myriad of benefits – right from strengthening brand awareness & recall and generating leads, to forming better marketing and sales funnels, and ensuring higher conversions. In the B2B space, content marketing will continue to be a hero in 2023.
According to 68% B2B marketers, content marketing helps in generating more quality leads. The fiercely competitive world of business will keep throwing curve balls – and if you do not pay attention to content marketing, you will be playing the catch-up game. Forever.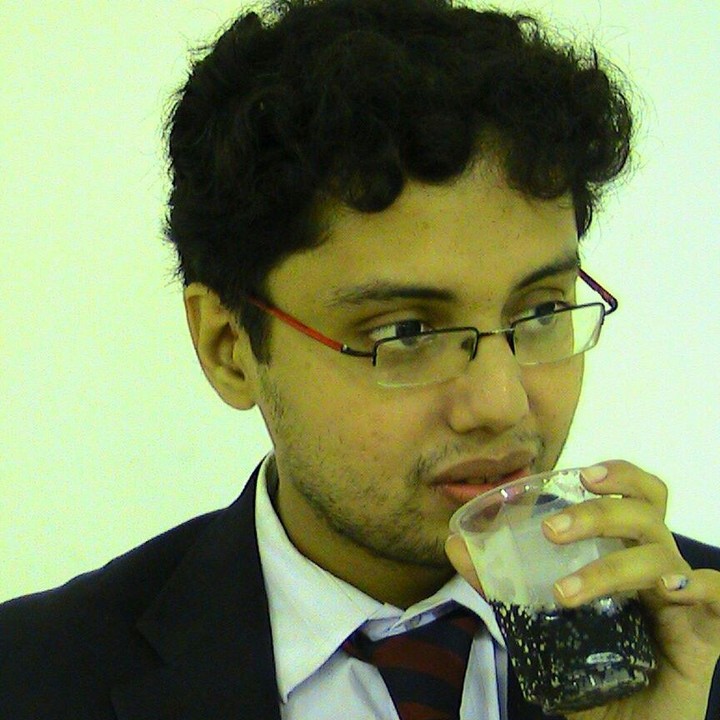 An undying love for movies and a tendency to start reading novels anytime are things that Sayudh, the Senior Content Writer at Brandwizz Communications, is all about. He has a way with words, a penchant for daydreaming, and a wanderlust with a particular weakness for raindrops.

Starting a New Project, or
Want to Collaborate with Us?
Starting a New Project, or Want to Collaborate with Us?
Starting a New Project, or Want to Collaborate with Us?