5 Hacks of Marketing & Creative Design That Help in Brand Building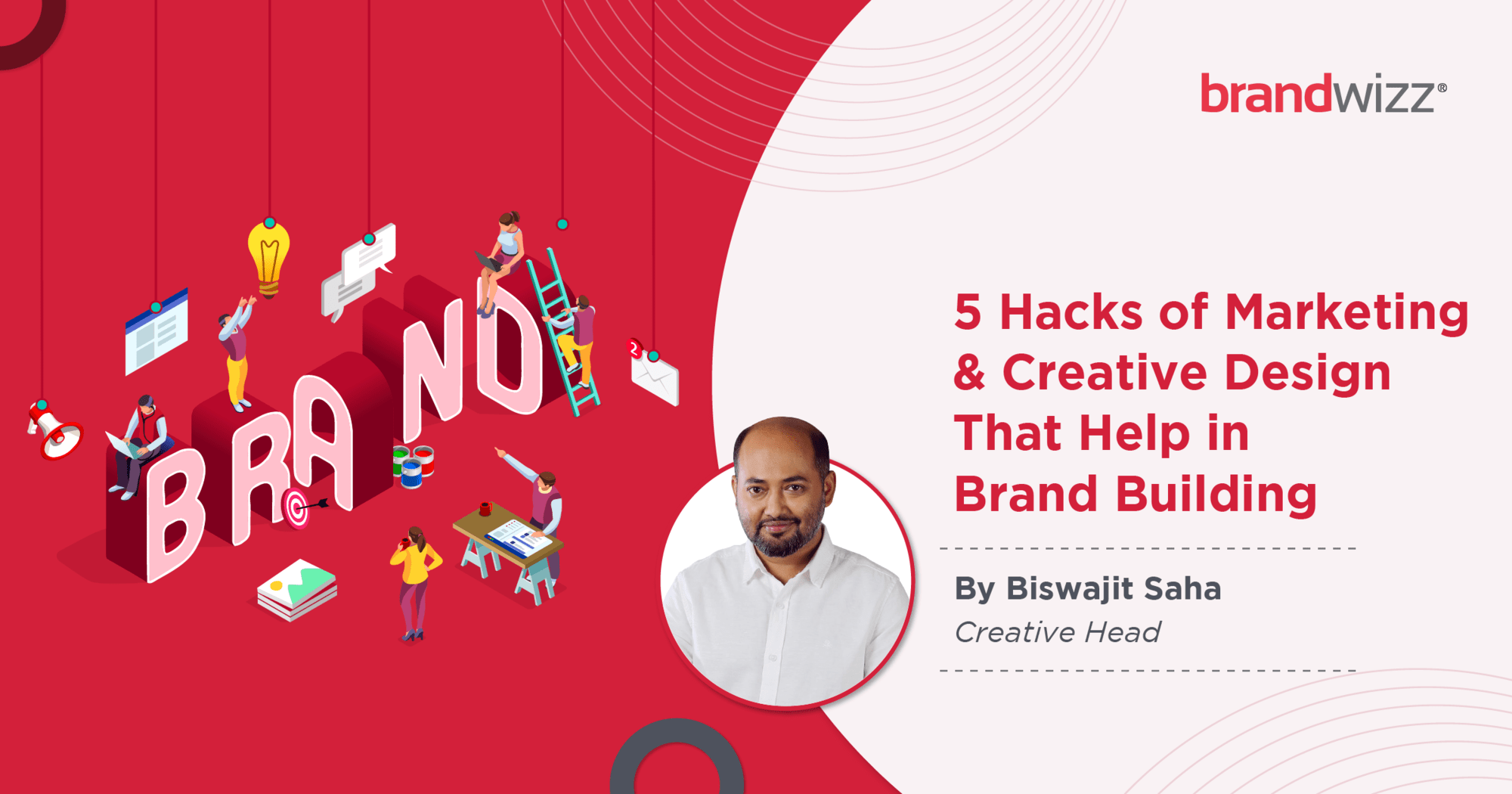 In a world where new products and solutions are being launched practically everyday, the importance of brand-building exercises is more than ever. A recent report revealed that, for 8 out of every 10 buyers, a purchase-decision is considered only after they are able to trust a brand. With upto 6-7 brand interactions being necessary (on average) to build brand recall levels, the onus is squarely on digital marketers to consistently strengthen brand perception, to drive engagements, conversions, and revenues. Not surprisingly, any leading creative design agency places prime importance on building a strong brand presence – with custom digital marketing strategies & campaigns. We will here focus on some important marketing and creative design hacks that go a long way in building brand recognition and success:
Ramp Up Your Video Marketing Efforts
Last year, videos contributed more than 80% of the total internet traffic volume. This clearly underlines the surging importance of videos – both branded videos as well as live videos – in digital marketing scopes. In fact, live videos presently account for ~15% of overall traffic figures.
In the increasingly competitive and saturated digital domain, the need to effectively engage with target audience segment(s) has become more than ever. Right from product or service descriptor videos and how-to tutorial videos, to brand videos, explainer videos & more – brands have plenty of options to pick from, while planning their video marketing strategies.
Of course, it would not be a good idea to rely too much on generic videos – which do not address any particular query or pain point of people. Instead, the focus should always be on coming up with novel, well-researched and informational video content that the audience would be motivated to engage with. Apart from the subject matter, due attention has to be paid on video title and keywords (when they are shared on YouTube). At the end of the day, it's all about views and clicks.
Invest On SEO; It Is At The Heart Of Digital Marketing
On average, 6 out of every 10 people in the world have access to the internet. They are using search engines (primarily, Google) to look up information. Reports have shown that Google receives an astonishing 60000 search requests every second. Put in another way, Google accounts for close to 94% of all online searches. Your audience is looking for the information/solutions you want to share – and the onus is on you to be 'visible' to them.
This is where the importance of search engine marketing comes sharply into focus. Keep in mind that nearly three-fourth of the online traffic does not bother going beyond the first page of Google results (for any particular query). SEO strategies should always start with detailed competitor analysis, and should include both on-page and off-page activities. Investing time and effort on local SEO can be rewarding too. It is vital to understand the differences between 'search' and 'intent' – and strategise accordingly.
SEO professionals from any full-service digital marketing agency in Kolkata (or anywhere else) have to keep one thing under consideration, however. Every year, there are upto 600 SEO updates released by Google (including major and minor updates) – and it is vital to keep track of these changes. Doing so would help in framing SEO strategies that actually work.
Pro Tip: Blogging is a great on-page SEO tactic to bring in targeted visitors on a website.
Pay AttentionTo Brand Recognition
Can your target audience recognise your brand on the basis of visual cues – like colours, themes, logos & more? If not, you need to work on your brand recognition activities. You can spend big on online advertising and your products may be of the finest quality – but if your brand presence is not strong enough, buyers would not be able to 'trust' your business. The success of any brand hinges around its trust-factor – you cannot be lagging behind on that count.
In this context, it is also important to understand the difference between general 'brand recognition' and 'brand awareness.' The latter helps people frame a clear picture about the underlying brand in their minds. This, in turn, determines whether they would be interested in doing business with that brand or not. Through expertly crafted creative design strategies, you can share experiential details about your brand – including product/service information – and build a specific 'brand image'. In the present-day world, it is all about 'brand perceptions', and you need to be able to emotionally connect with buyers.
When it comes to digital marketing, social media is an excellent place to kickstart brand-building exercises. Contrary to what many still believe, doing this is fairly straightforward – and experts from a top creative design agency would be able to help you in this regard. There are plenty of online tools available for designers too (Photoshop, Canva & more) – that can be used to make the visual elements of a brand stand out. Be consistent in your branding efforts, to build equity and credibility.
Did You Know?
Over the last couple of years or so, digital marketing activities have grown by ~38%.
Strengthen Your Content Marketing Efforts; Build A Strong Social Media Presence
As an effective strategy to boost engagements and ROI leads, the value of content marketing is immense. A recent study has shown that brands that are actively into content marketing are likely to have up to ~6X more conversions, compared to those who do not utilise this strategy. The conversion costs are a lot lower too (>60%). On Google, any on-page content that can be classified as 'useful' and 'compelling' influence the rankings of a website in a big way. Indeed, content marketing has emerged as a top ranking factor.
With everything else remaining constant, the higher your website traffic volume, the more are the chances of your ROI getting a boost (i.e., reach-maximisation is important). This is where original, valuable, appropriate and engaging content plays an important role. There should be a mix of textual content, infographics, creative visuals, videos and other content varieties – and 'content distribution' has to be done optimally. There is a lot of 'noise' on the online space, and your 'brand voice' needs to be heard.
By 2027, the number of active social media users is expected to touch the 6 billion mark. For B2B and B2C brands, the need to establish a strong social media presence is paramount – and there has to be a dedicated content sharing strategy. By publishing new, relevant, actionable content on social media regularly, you can easily convert more 'potential buyers' into 'actual customers.'
Create Effective Lead Generation Funnels; Ensure UX Excellence
A properly thought out combination of marketing and creative strategies is required to build efficient and robust sales funnels. This is important to eliminate risks of lead drop-offs, and to facilitate the customer buying journeys. For all digital interactions, there has to be a proper tracking system in place too – in order to understand what might be problem points in the sales/marketing funnels. In order to be successful, digital marketing has to be data-driven.
Technology is evolving constantly, new websites are being launched practically everyday, and users are taking key decisions based on their online experience. That's precisely why your brand strategy needs to focus on optimising the overall UX factor. Things like typography, colour schemes, quality and volume of content and user-navigation options (on websites) are key elements of branding design. There will be other companies that have the same product/service as yours – the experience you deliver will be the differentiator.
With online reviews being viewed as a reliable source of information by more than 83% buyers (according to a BrightLocal study) – reputation management has also emerged as a focus area in the digital marketing game. Deliver optimal UX, make sure that your sales funnel is strong, and request for reviews (which will be an indicator of brand credibility). Adopting a 'mobile-first' branding and communication strategy is also essential.
Close to 56% of all first impressions about a brand are visual in nature. That, in turn, brings the need for smart and engaging creative design ideas in focus. A leading full-service digital marketing agency in Kolkata advocates consistent brand-building exercises – particularly since customers are, more often than not, ready to spend more on the brands they are familiar with (read: trust). In fact, creativity, authenticity, transparency and originality are the most important pillars that can make or break the online marketing and brand-building endeavours of any business. With the creative design and digital hacks discussed above, you can indeed take your brand to newer heights.
What your brand 'says' has a direct impact on how your business is viewed by prospective clients. You can't afford to go wrong on this one!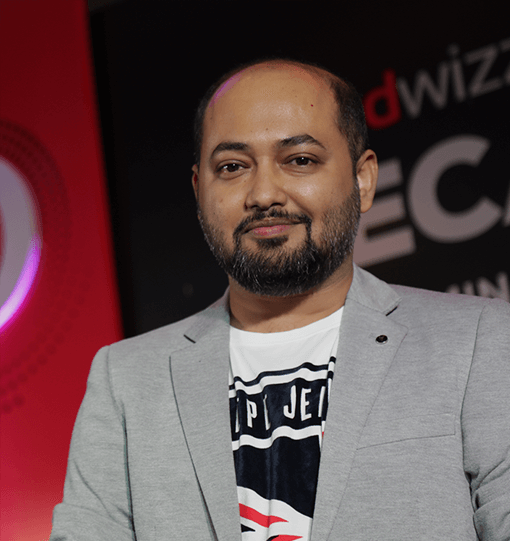 Starting a New Project, or
Want to Collaborate with Us?
Starting a New Project, or Want to Collaborate with Us?
Starting a New Project, or Want to Collaborate with Us?