Top 5 Online Resources That Every Website Design Enthusiast Must Follow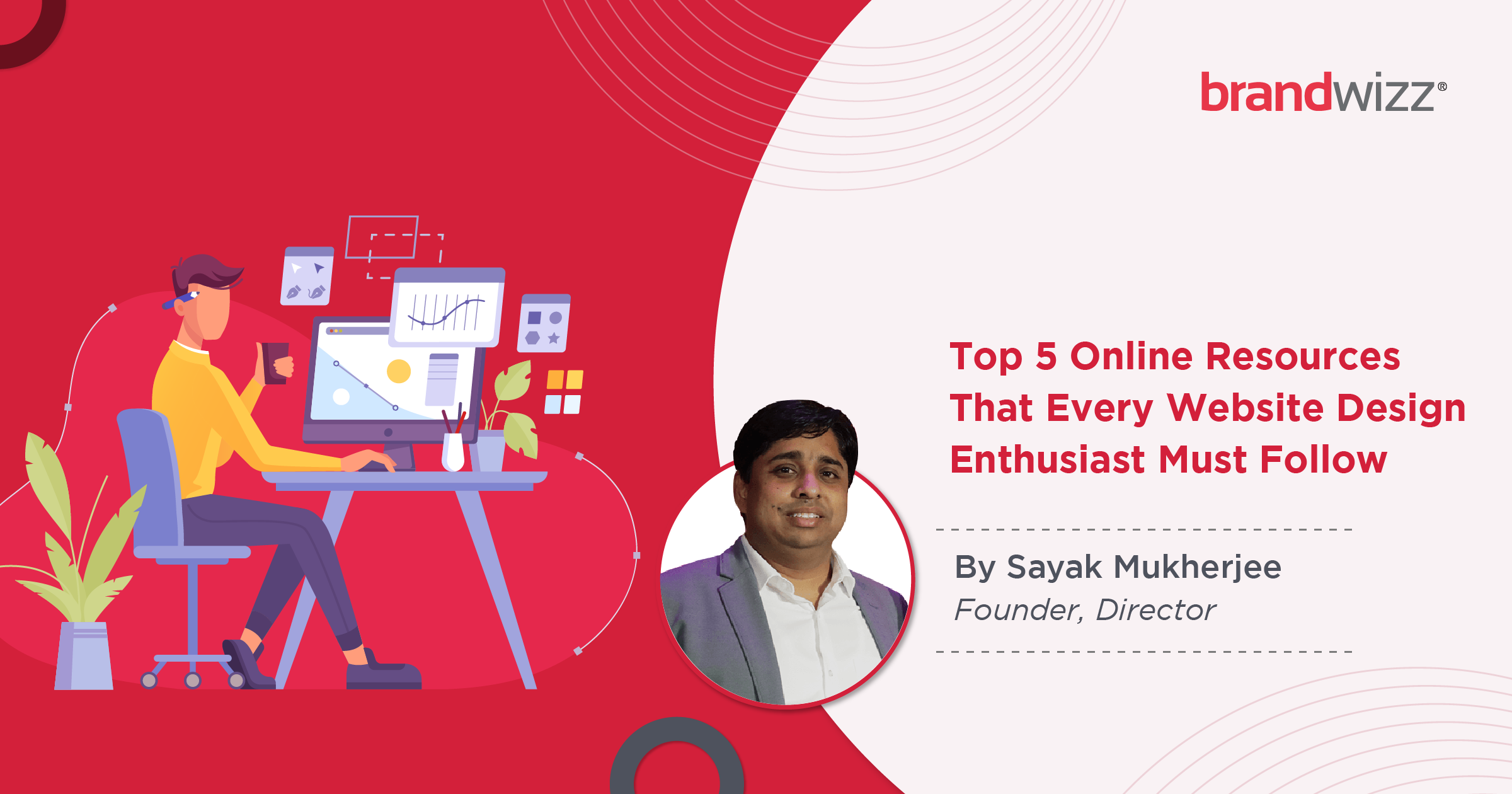 Website design trends are evolving rapidly. We are no longer in the early-2000s, and if a website fails to deliver optimal user experience, it is destined to fail (in terms of search traffic, and consequently, rankings). Given that ~93% of all first impressions about a website is formed on the basis of the designs implemented, it is extremely important that experts from any good website design agency stay updated with the latest tools, technologies and trends from this domain. Fortunately, there is no dearth of extremely useful, dynamic and easy-to-implement resources online – to help designers make their websites stand out in the already overcrowded World Wide Web.
Here's a quick look at some of these high-utility resources for web design professionals:
Sketch
With comfortably more than a million users across the world, Sketch is a much-loved digital designing platform. From creative prototyping and artwork creation, to seamless collaborations and handoffs – this online resource offers a plethora of high-utility web design services. Sketch provides end-to-end support to the entire designing process – and is particularly useful for brainstorming with others on innovative concepts, or even coming up with app design ideas. Web designers need a multi-featured platform to ensure smooth scalability of their creative projects – and Sketch lives up to these requirements, and then some.
Conceptualised for the macOS, the Sketch tool lets designers generate highly intuitive design web structures, icons, static vector images, app icons, and a lot more (all on the macOS editor). Layered object painting is supported on this tool – while all processes for inserting text, shapes and other designs are relatively simple. The responsive symbols and reusable styles in the platform further add to the convenience factor. Design projects can be securely stored on the cloud – and several advanced features, like native font rendering and P3 colour profiles, are available.
Adobe XD and Adobe Colour CC
For many years now, the Adobe Creative Suite has been the go-to online resource for website design agency experts. For framing digital design prototypes that aid the overall visual marketing & brand storytelling processes in particular, the Adobe XD tool is immensely useful. Apart from regular web design, this platform is popular among game designers, mobile app designers, and brand design professionals. The Adobe XD application serves as an one-stop service – and includes wireframe-creation and developer handoffs in its features. One of the biggest advantages of Adobe XD is its compatibility with all the Creative Cloud services (After Effects, Illustrator, Photoshop, etc.).
In this context, the value that Adobe Colour CC brings to the table also warrants a special mention. This tool makes it easier than ever for designers to create and save different colour palettes/colour schemes for their projects (all that needs to be done is plugging in the hex colour codes). All types of colour palettes – complementary, analogous, monochromatic & more – are supported.
Google Fonts
The importance of typography in professional-level web design services simply cannot be overemphasised. Studies have shown that nearly 95% of web design is all about playing around with the font selection, its size and colour, and of course, the hierarchical structure of the text/typography layout. Google Fonts – a hugely popular online open-source library of font families (and associated APIs) – makes things really easy for designers in this regard. The platform is comprehensive in the truest sense, with support for well over 135 languages. Irrespective of whether a website design project is being done on a commercial or personal basis, Google Fonts has just the right font solutions.
Since all assets (i.e., fonts) in the Google Fonts platform are neatly sorted, web designers can quickly filter font families, check colour patterns, and create their very own customised font collections. The shareability of these collections is an added advantage. CSS font effects are supported in this tool as well. The usability of Google Fonts grew manifold last year, with the introduction of Material Icons (for easy digital communications). The WOFF 2.0 compression infrastructure ensures that the font files do not hamper website speeds in any way.
Dribbble
As a hub of the very best design portfolios, Dribbble has become one of the most trusted reference points for website designers, illustrators, visualisers, print design experts and animators. The latest trends in UI/UX designs, along with responsive and other trending website design ideas are showcased on this portal. Opportunities for discovering, and being inspired by, other top designers are immense. In essence, Dribbble doubles up as a buzzing social community for everyone who is involved (or interested, for that matter) in web design services. Being constantly active on the platform can easily lead to more recognition for designers.
Most leading creative digital agencies use the Dribbble platform to display their design projects to a wide (and more importantly, highly informed) professionals. In addition to finished projects, portions of ongoing designs – referred to as 'shots' – can also be uploaded. By connecting with the global design fraternity, users can get valuable feedback on their work, improve their creative skills, and take their careers to the next level. For those who are new to the world of digital design, Dribbble is an amazing place to get started with illustration and 3D design ideas.
Unsplash/Pixabay
High-quality images often lie at the very core of thematic and visually appealing website design schemes. On average, people spend ~6.1 seconds to see the main image on a website carefully. Finding relevant, optimised images of the requisite quality can be a challenge, however. Online resources like Unsplash and Pixabay, thankfully, make sure that designers do not face too many problems while looking for images that would go well on the website(s) they are working on. Taken together, the two resources have more than 6 million creatives – that can be shared practically anywhere.
Thanks to the community of contributors on Pixabay and Unsplash, professionals from any top web design company generally refer to them – to discover the perfect imagery for their websites. Users can also join these free platforms as contributors. Images on Unsplash or Pixabay are qualitatively ahead of those available on generic royalty-free image websites. From minimalistic photos to genre-specific images – there are plenty of options to choose from.
And There Are More…
For creating interactive website/app prototypes and designing web interface elements & illustrations, Figma is an extremely useful online resource. To find relevant icons for different creative design projects, designers can easily refer to the Iconfinder platform. Freepik is yet another tool with a host of stock photos, illustrations, PSD templates & more. Website design agency professionals, while working on the responsiveness of sites, often use the 'What's My Browser Size' web application. For design inspirations, illustrations and free design resources, designers should be present on Behance as well. There are plenty of other resources – and in the present-day world, creating a website with sub-standard designs is pretty much inexcusable.
There are more than 1.6 billion active websites at present, with the number going up exponentially every quarter. Since it often serves as the first point of interaction between a business and its prospective clients (leads), a corporate website (irrespective of whether it is a B2B or B2C website), simply has to meet the ever-changing expectations of the 'internet population'. The onus lies squarely on web design company experts to come up with cutting-edge, user-friendly website designs – and make optimal use of all the resources available online for the same.
The average person takes only around 45 milliseconds to create that all-important first impression about a website, and the underlying business. With efficient web design, you can get your audience hooked within that time!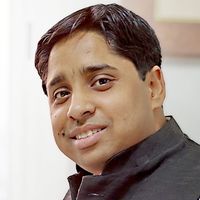 Co-Founder & Director at Brandwizz Communications Private Limited, Sayak entered the business of Communications Designing at the age of 21. He specializes in Internet Marketing, Communication Designing, Social Media and Experiential Design projects.
Starting a New Project, or
Want to Collaborate with Us?
Starting a New Project, or Want to Collaborate with Us?
Starting a New Project, or Want to Collaborate with Us?