Top 5 Website Design Trends for Businesses in 2022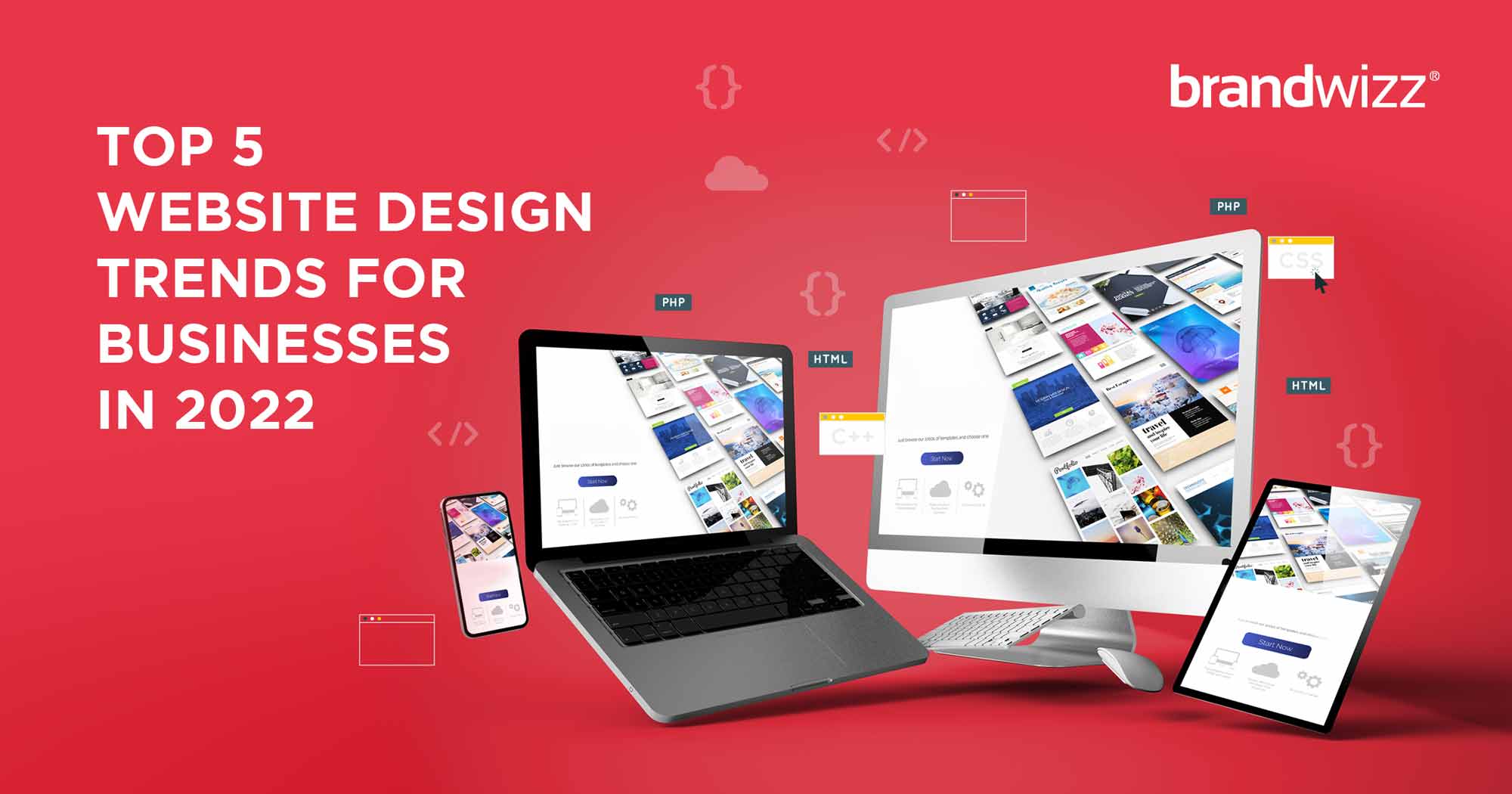 For businesses, the importance of having a user-friendly, information-rich and easily accessible corporate website is immense. The quality of the website matters in a big way as well – with nearly 6 out of every 10 internet users unlikely to recommend or interact with businesses that have poorly designed websites. In order to ensure a fully optimised user-experience (UX), the website design concepts and technologies are constantly evolving.
Over here, we will take a look at the web design trends that are set to dominate in 2022:
Web Design To Become More Bold & Vibrant
Corporate websites have traditionally been associated with minimalistic designs and relatively muted colour schemes. However, businesses are increasingly moving towards websites with bright, vibrant, and highly creative themes. In a way, the 'Memphis design' style – with its bold and colourful approach – is making a return. Through their websites, businesses are trying to portray colourful, happening brand personalities that make a remarkable first impression and have excellent recall values.
A key element of Memphis-design themed business websites are 'hero sections' (or, typographic hero images). Such 'hero images/sections' automatically command attention – and they go well with crisp punchlines and/or call-to-action (CTA). Web designers have ample scope to play around with fonts & lettering styles as well. For instance, oversized fonts and 3D elements are used in many sophisticated business websites. It won't be a mistake to say that brutalist website design styles are 'in'.
Visual Storytelling Is Growing In Importance
The trend of telling engaging visual stories via the website is fast growing in momentum. It has become more important than ever for businesses to make use of the digital medium to convey their stories to potential customers – quickly and in an effective manner. Split-screen designs are an effective tool for this.
The 'narrative visualisation' technique as viewers scroll through a professional website is simple enough. All visual elements are chronologically arranged, ensuring that specific and actionable messages are sent to the website visitors. Scrolling patterns play a key role in determining how this visual storytelling takes place. That's precisely why this trend is also called 'scrollytelling'.
In this context, the move towards incorporating horizontal scrolling also warrants a special mention. Sites with horizontal scrolling opens up newer and more engaging interactions between: a) text & imagery, and b) visual content & the viewers. Sideways navigation is particularly useful for showcasing product catalogues, portfolios and similar elements.
The Rise Of Line Art Backgrounds & Motion Design To Build Interactions
On average, it takes less than 3 seconds for a person to notice the specific section of a website that will frame his/her opinion about the underlying business. This is one of the biggest reasons behind the growing popularity of motion design among designers of business websites. If subtle motions are added to specific visual elements (e.g., a text section) in an otherwise static web page, that can be highly effective in drawing a visitor's attention immediately to that section(s).
The usage of line art designs, visible borders, and backgrounds to capture user-attention is set to amplify in 2022. Implementing a hint of playfulness also goes a long way in enhancing the overall creative feel of a business website. Elements like interactive graphics (e.g., on-hover state changes of buttons), personalised fonts and cursor behaviour helps in building micro-interactions – and can give people a subtle nudge towards conversion.
The Growing Role Of Button Gradients & Creative Typography
Through their websites, businesses have to guide people towards taking the desired action(s). Rather remarkably, 7 out of every 10 small businesses do not have a proper CTA on the home page of their websites. That's going to change, with the usage of smart button gradients growing in popularity. Websites with vibrant colours & button gradients (instead of the mundane single-colour buttons) can both capture the attention of visitors AND boost clickthrough rates. If buttons stand out, they 'demand to be clicked'.
Website designing is also getting more creative in terms of typography. With unique typography, it becomes easy to tell the brand story (which, after all, is the prime objective of a business website). Many corporate websites are leaning towards having a touch of boldness and dynamism in the typography used in their websites. Use of contrast colours and off-the-grid page layouts are also growing in popularity.
Greater Accessibility Of Business Websites
It is extremely important to ensure enhanced accessibility of business websites. Everyone should find the task of interacting with a website simple, intuitive and goal-oriented.
Website accessibility has many facets to it. For instance, in the present-day 'mobile-first' world, the need for fluid and responsive website designs is immense. According to 85% of adult web users, the mobile version of a business website has to be at least as good as its desktop version. As a result, mobile accessibility has to be given prime importance.
The speed of the website also has to be taken into account. Nearly 4 out of every 10 people stop interacting with a website if images are too slow to load – while the expected loading time for average websites is a measly 2 seconds (for 47% users). Website designers have to make sure that the design elements they implement do not affect the speed and/or accessibility of business websites in any way. A faster website is always a better website.
The attention span of the average internet user is eye-wateringly small. 50 milliseconds is all it takes for most people to form an idea about the quality of a website – and in turn, the concerned business. Just like the CV of an individual, a website is the gateway for users to get acquainted with a particular business. The bottom line remains simple – simply bringing a lot of traffic to a website is not enough. You have to make sure that people 'like' what you have on display on the site.
At the end of the day, it's all about the 'cover' – the look and feel of your website. People may say 'Don't judge a book by its cover', but everyone ends up doing precisely that.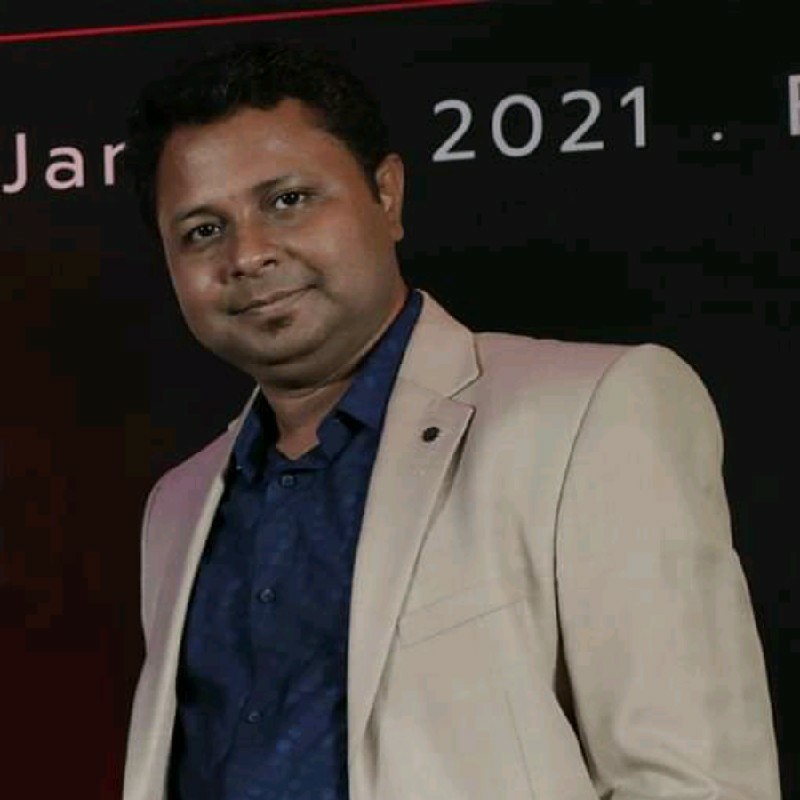 Indrajit is AVP, Technology at Brandwizz Communications. He loves traveling and is a proud father of twin angels. Tech is his passion and he breathes it every moment.
Starting a New Project, or
Want to Collaborate with Us?
Starting a New Project, or Want to Collaborate with Us?
Starting a New Project, or Want to Collaborate with Us?