Change Your Communication Strategies: The Way Ahead For Real Estate Developers In The Covid Era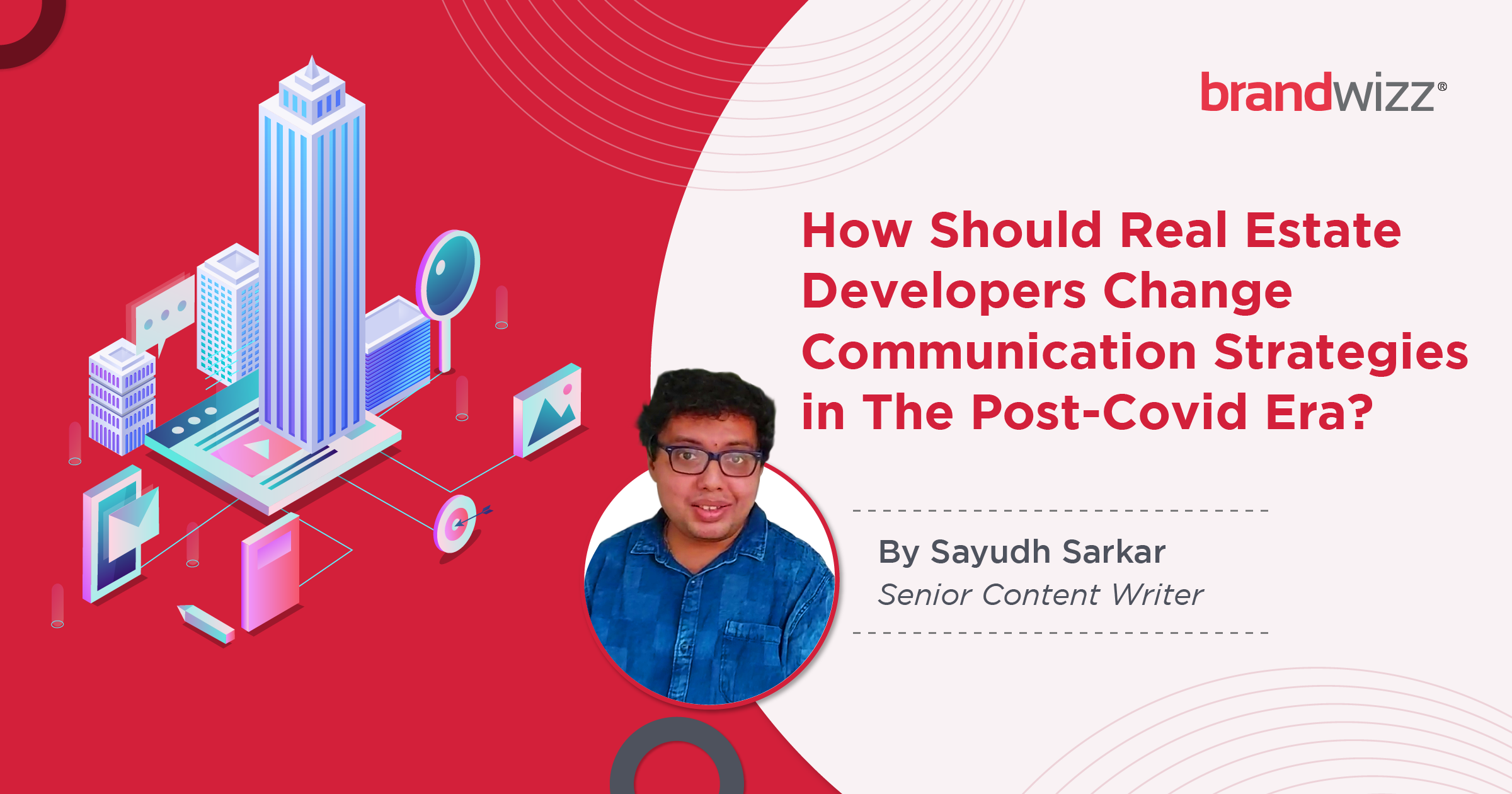 Like practically all other business sectors, the Indian real estate industry was impacted in a big way by the raging global pandemic. According to reasonable estimates, the sector has already suffered losses northwards of ₹ 1 crore since the start of the pandemic – with property transactions nearly coming to a standstill. As things gradually recover and the world resets to the 'new normal', Indian real estate is also showing strong signs of recovery. However, property marketers have to realise that the branding & communication strategies that worked wonders earlier need an overhaul in the post-pandemic world. Over here, we will analyse how real estate developers need to change their communication strategies in the post-Covid era:
Online Engagements & Buyer Communications Have to Be Focused On
In-person interactions have taken a backseat in the post-pandemic era. Most of the purchasing journey of real estate buyers currently comprises digital touchpoints – and that's precisely where marketers have to think, strategise and communicate differently. The need to get familiar with, and use, live streaming platforms to host project launches & displays, press meets and property displays has become extremely high. The focus has to be on framing such online strategies that capture the attention of the target audience, build curiosity, and capture their mindshare.
The Growing Importance Of Virtual Tours
Buyer demands and preferences have altered significantly, following the pandemic-induced lockdowns. People are looking for information promptly and right from the comfort of their homes/offices. Realtors need to understand these evolving requirements, and make their brand communications more immersive. This is where the importance of arranging interactive virtual tours and open houses (agent-guided) comes into the picture. Through these tours, marketer can bring their real estate properties (both completed and ongoing) more up, close and personal to prospective buyers. Physical visits to property sites have gone down considerably – and video marketing has to boost viewer-experience and ensure that there are no information gaps.
Digital Media Has To Be Leveraged Optimally For Advertising
In the traditional advertising models for real estate, print and outdoor media played hugely important roles. The pandemic has, however, changed things – with marketers having to rely more on digital channels to connect with their target audience. Tools like Facebook ads, LinkedIn advertising and Google Adwords are instrumental in helping real estate builders generate awareness about their properties and get more leads. Of course, as the economy steadily revives, print/outdoor advertising will certainly make a comeback – but digital advertising of real estate is here to stay.
Brand Storytelling Is Pivotal For Effective Communication
In the context of real estate branding & communication, the importance of content cannot be overemphasised. Professional realtors need to, ideally with the help of digital marketing agencies in Kolkata, share such content on their websites, blogs, social media channels and videos that is unique – and appeals to the target consumers. Put in another way, the communication strategies have to be customised – so that people can relate to what they watch/read/listen to.
The competition in the real estate sector is fierce. In such a scenario, a generic hard-selling strategy is not likely to work. Instead, real estate marketers have to focus more on brand or project storytelling – so that potential buyers are engaged, and there is a distinct uniqueness in the communications. For buyers, there is no dearth of real estate alternatives – and marketers simply cannot afford to have 'sameness' in their communication strategies.
Online Visibility Has To Be Paid Attention To
In 2021, the volume of Google searches related to real estate went up by more than 400%. Nearly 98% people look up information on the World Wide Web – at some point or the other in their home-buying journeys. This brings to light the importance of having a custom search engine optimisation (SEO) strategy in place. Marketers simply have to ensure that their websites/properties have excellent visibility and traction on the online space. If people are not aware of the presence of your real estate company, how will you generate a healthy volume of leads?
The Role Of Technology In Real Estate Marketing Is Getting Stronger
The pandemic has taught the world the immense value of remote communications. Real estate marketing experts need to take a cue from this. Be familiar with the latest technological advancements, and implement them seamlessly in their promotional and advertising strategies. From 3D and augmented reality (AR)-powered property virtual tours, and video-conferencing platforms like Zoom, Microsoft Teams and Google Meet for client meetings, and AI chatbots on websites – smart technology can make the communication strategy of realtors more agile and user-friendly. In order to do business in these challenging times, real estate marketers need to have the awareness about, and the capability to adopt, all tech tools that can be used for digital marketing.
Communicating With Existing Customers; The Rise Of Referral Marketing
With unprecedented health and financial stresses, Covid-19 had put a serious dent on the volume of new home-buyers, both in India and abroad. In order to cope with this challenge, many real estate developers took resort to 'referral marketing', by leveraging their existing clientele. By offering exciting deals on successful referrals and contract renewals, real estate agents have been able to keep their business afloat during the pandemic. Going forward, this trend is set to continue – and marketers have to come up with effective communication strategies, to give referral marketing the push it needs.
Real Estate Developers Need To Invest Time & Effort On Influencer Marketing
Influencer marketing has become a bona-fide buzzword in the post-pandemic era. A whopping 86% of all purchases made are prompted by influencers in some way or the other. Realtors need to make a conscious effort to position themselves as 'influencers' – and connect with their target audience as an authentic, updated and reliable source of information. Both millennials and Gen Z-ers are highly active on social media – and while doing their research for home-purchase, they rely on relatable posts on social media, online reviews, blog posts and the like. The number of micro-influencers has increased nearly 4X over the last couple of years or so – and influencer marketing can help real estate companies pull up their ROI figures significantly.
One thing is for certain – the importance of digital medium for real estate marketing has become higher than ever in the post-pandemic world. Marketers from this domain are, in fact, getting nearly 25% of their leads through digital channels. In order to survive and thrive in the current scenario – with social distancing and 'stay-at-home' practices becoming mainstream – it has become imperative for realtors to take the 'digital leap', connect with more customers, and ensure easy, immersive buying journeys. All it takes is carefully researched & implemented (and regularly updated) branding & communication strategies, for a real estate company to stay ahead of the competition.
Evolve your marketing plans to meet the pandemic-induced behaviours & demands of prospective buyers. Don't fall behind in the race!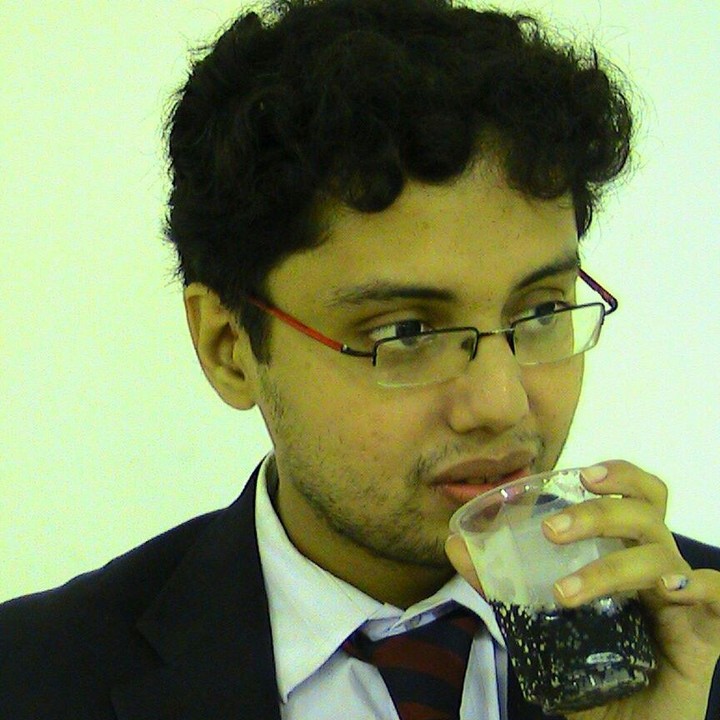 An undying love for movies and a tendency to start reading novels anytime are things that Sayudh, the Senior Content Writer at Brandwizz Communications, is all about. He has a way with words, a penchant for daydreaming, and a wanderlust with a particular weakness for raindrops.
Starting a New Project, or
Want to Collaborate with Us?
Starting a New Project, or Want to Collaborate with Us?
Starting a New Project, or Want to Collaborate with Us?