Find Out How Real Estate Developers Are Generating 25% Of Their Leads Through Digital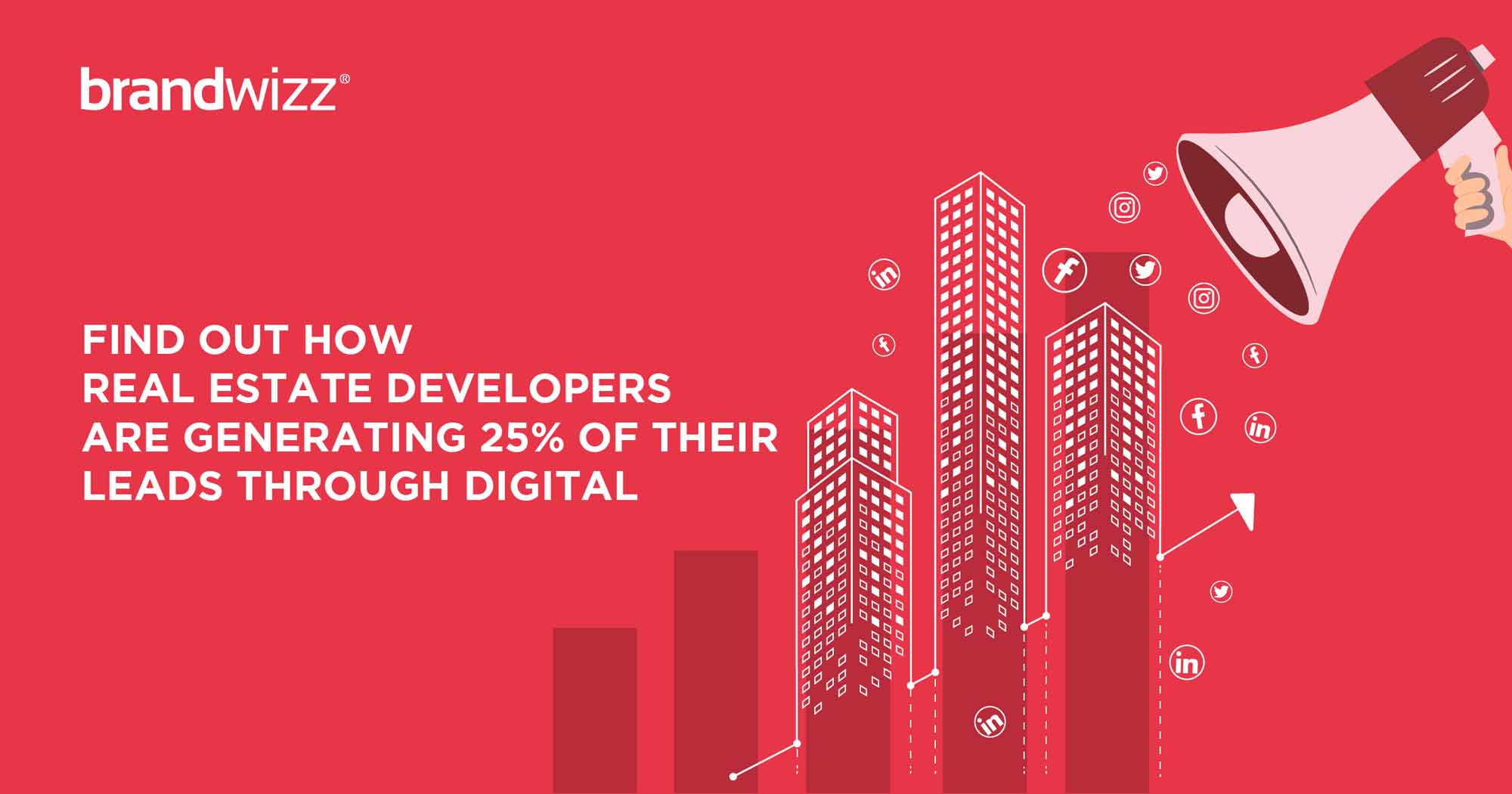 The Indian real estate sector is on an exponential growth path. By the end of 2030, the value of this sector will touch a whopping $1 trillion (and will contribute nearly one-fifth of India's GDP figure). Digital marketing has been a key driver of the growth of the real estate industry – opening up manifold opportunities to connect with more buyers, build their brands, share information quickly & seamlessly, drive up customer-engagement levels, and stay a step ahead of the competition. In fact, studies have found that real estate developers are generating around 25% of their leads, on average, from the digital medium. We will elaborate on this in what follows:
The Role Of Websites & Immersive Technologies
Even a few years back, digital channels helped to generate only around 5% of the total number leads for real estate developers. In the post-pandemic world, that number has swelled to 25% – thanks to more accessible and user-friendly business websites that have pushed up customer engagement levels. Both tier-1 and tier-2 realtors are investing more on websites with flat designs that deliver optimal user experience (UX).
In their bid to capture the attention of prospective buyers and transform them into viable leads, real estate companies are also making use of virtual reality (VR), 3D visualisation technologies, and other immersive tools through their websites and apps. These are helping people in getting a proper look & feel of completed & upcoming projects. 'Property technology' (or, prop-tech) is, currently, right at the core of the digital marketing strategies of developers.
Growing Dependence On Virtual Tours
As a brand-building tool for real estate developers & marketers, the importance of property virtual tours can hardly be overemphasized. These virtual tours typically use real home footages, they are interactive – and importantly, are fully device-responsive (i.e., can be accessed and viewed on both desktop and mobile platforms). The videos that are generated through these virtual tours have the potential to generate revenues ~50% more quickly than traditional methods.
To generate more leads through digital, realtors are increasingly leaning on virtual video tools & technologies in their overall marketing strategies. These technologies include drone shoots, 3D illustrations, virtual shoots and similar visual content creation methods. Such virtual tours – with authentic property showcases and ease of viewing – are helping to build the reliability and trust-factor of real estate brands. 
Social Media Platforms Are Accelerating Real Estate Lead Generation
According to a recent report, close to 96% of buyers use the internet at some stage or the other in their 'home-buying journeys'. With social distancing becoming the new normal, real estate developers have started using their social media channels – and the results have been hugely encouraging. Through these channels, realtors are being able to connect with more people, drive followers & leads, and establish a buzzing positive brand image.
A significant chunk of the leads generated through digital for real estate developers are coming in from social media. Following the pandemic (and the improvements in the social media marketing (SMM) mixes), business leads have increased by ~2.9% – and this has been powered by a 19.7% follower increase on Instagram, 1.8% increase in engagement levels (organic) on Facebook, and similarly impressive outcomes from YouTube, LinkedIn, and other social platforms. In fact, optimally-designed websites have also pulled up enquiries and property walk-ins by almost 3 times.
Prompt & Efficient Lead Management
What's worse than not being able to get leads? That's right – a large number of lost leads (if they had been acted upon in a timely manner, they could have translated into sales and revenue). Real estate developers have understood this challenge, and are tackling it through the usage of integrated customer relationship management (CRM) platforms. These platforms are helping realtors ensure that responses to leads are prompt, there are no delays in taking specific actions (say, contacting a lead), and all 'warm' & 'hot' leads are tracked.
As the leading players from the property sector are ditching traditional lead management methods in favour of automated processes, the total sales & revenue figures are also increasing. That, in turn, is keeping the average cost-per-acquisition (CPA) figures low – enhancing overall profitability. Lead verification, management & conversions have become easier and more efficient than ever through digital marketing.
Smartly Crafted Local SEO Strategies Are Helping; Email Marketing Is Also Delivering Results
Irrespective of whether a person is looking to purchase, sell or lease a property, (s)he is extremely likely to kickstart things with a Google search. Hence, ensuring excellent brand visibility online has become an absolute must for real estate companies. More importantly, people generally search for properties at specific locations. By investing more time and effort on 'local SEO', real estate developers are able to connect with more leads and grow their business. Marketers can lose out big time if their digital marketing plans do not include local SEO as a core element.
Dedicated email campaigns (with proper personalisation) have also proved to be an effective tool for realtors to generate more leads. The focus is squarely on creating relevant and engaging content for the recipients (which would boost the average email open rates). With an average open rate of ~30%, email marketing has become a must-have strategy to create proper lead funnels for potential buyers.
Real Estate Companies Are Devoting More Time On Online Reputation Management
'Trust' is easily one of the most important factors that the success (or otherwise) of any real-estate business critically hinges on. In the present-day digital world, a slew of negative reviews can ruin the brand image of a realtor. That's precisely why more and more companies are prioritising online reputation management (ORM) – to track reviews, opinions & ratings, and responding to them promptly. Requesting for reviews from satisfied clients is also a great strategy to build brand image.
In order to build and nurture brand reputation, leading realtors are also endeavouring to position themselves as 'knowledgeable' organisations. Content marketing in general, and the creation of informative blog content in particular, has become key for the purpose. Apart from serving as valuable information sources, online blogs complement SEO strategies as well. Websites that are responsive AND have a dedicated blog can have >400% more indexed pages.
Paid Advertising And The Growing Role Of AI
The global pandemic hit every business sector hard, and the real estate industry was no exception to this. As developers are looking to recover, the focus is on getting quick results (in terms of business visibility, website visits, enquiries, etc.). This has brought to light the importance of paid advertising on different channels, with Google Ads often being the most effective. Through carefully researched audience analysis, cost-per-click (CPC) planning and ad format selection (search ads, display ads, etc.), real estate developers are generating more genuine leads in a relatively short period of time.
The biggest players from this industry are also leveraging artificial intelligence (AI) to drive up engagement levels and resolve customer queries promptly. AI-powered chatbots are a classic case in point. Real estate developers are striving to maintain continuous interactions with potential buyers – and this 'always available' perception is being instrumental in enhancing the reliability of a company's brand. The market is competitive, and developers simply cannot leave their customers out of the loop.
The importance of digital channels in general, and a strong online presence in particular, is immense in the realty sector. The World Wide Web serves as the first point in the 'buying journey' for close to 43% buyers – while ~93% people refer to the digital channels at some point or the other before purchasing their homes. In order to generate leads, maintain & nurture buyer touchpoints, and finally, to drive up revenues – real estate developers are increasingly leaning on digital. This trend is all set to gain further momentum in the foreseeable future.
Don't just stay content with a slow trickle of local customers and low leads. Digital marketing can open up a pool of opportunities for your real estate firm – and it's high time you get onboard, before it's too late!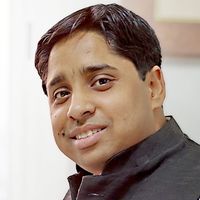 Co-Founder & Director at Brandwizz Communications Private Limited, Sayak entered the business of Communications Designing at the age of 21. He specializes in Internet Marketing, Communication Designing, Social Media and Experiential Design projects.
Starting a New Project, or
Want to Collaborate with Us?
Starting a New Project, or Want to Collaborate with Us?
Starting a New Project, or Want to Collaborate with Us?